"It can't be done." It's a phrase that Paul Rakauskas heard many times throughout his career—and one that he saw as a challenge to be conquered rather than as a limitation. As a Senior Application Engineer with Dana Incorporated, Rakauskas' robust career includes more than 40 years of gasket design, innovation, engineering and improvement. Throughout that time, Rakauskas created solutions and solved problems by both considering the bigger picture and concentrating intensely on the smallest details.
Rakauskas hails from a suburb of Chicago; although he still lives just a few blocks from his childhood home, his impact on the world of gaskets is truly global. But when he began his studies at the University of Illinois, it was not gaskets but chemistry that first captivated him. "Originally, I wanted to be a chemist," remembers Rakauskas. "But my buddy kept asking me to help him with his engineering homework, and I just fell in love with that subject."
It turned out to be a fitting switch, and Rakauskas set his sights on becoming an engine designer. Yet when he graduated, there were no open jobs in that field due to widespread strikes in Detroit. Casting a wider net, he eventually applied for and landed a position working in the gaskets department at Dana.
After a year of training, he was let loose to work on his own accounts. For Rakauskas, this is where the fun began. "I just like inventing things!" says Rakauskas. "My partner at Dana, Paul Gallo, and I would go into the development lab to ask for advice. They'd tell us what we were attempting couldn't be done. So, we quit asking them!" After gathering such materials that Rakauskas drolly lists as "a can of glue and some metal," they would soon present a finished, tested product to the lab for analysis.
Dana offered Rakauskas the option of working on the original equipment (OE) side of the gasket market or in the aftermarket. Rakauskas selected the aftermarket field and never looked back. "OE-wise, you do a lot of computer work," he explains. "You work with models and do a computer analysis to reveal some of the 'what ifs.' In the aftermarket, you get the OE gasket itself, dissect it, and look at field data to see if there have been failures. It's our job to learn those faults and try to correct and improve them."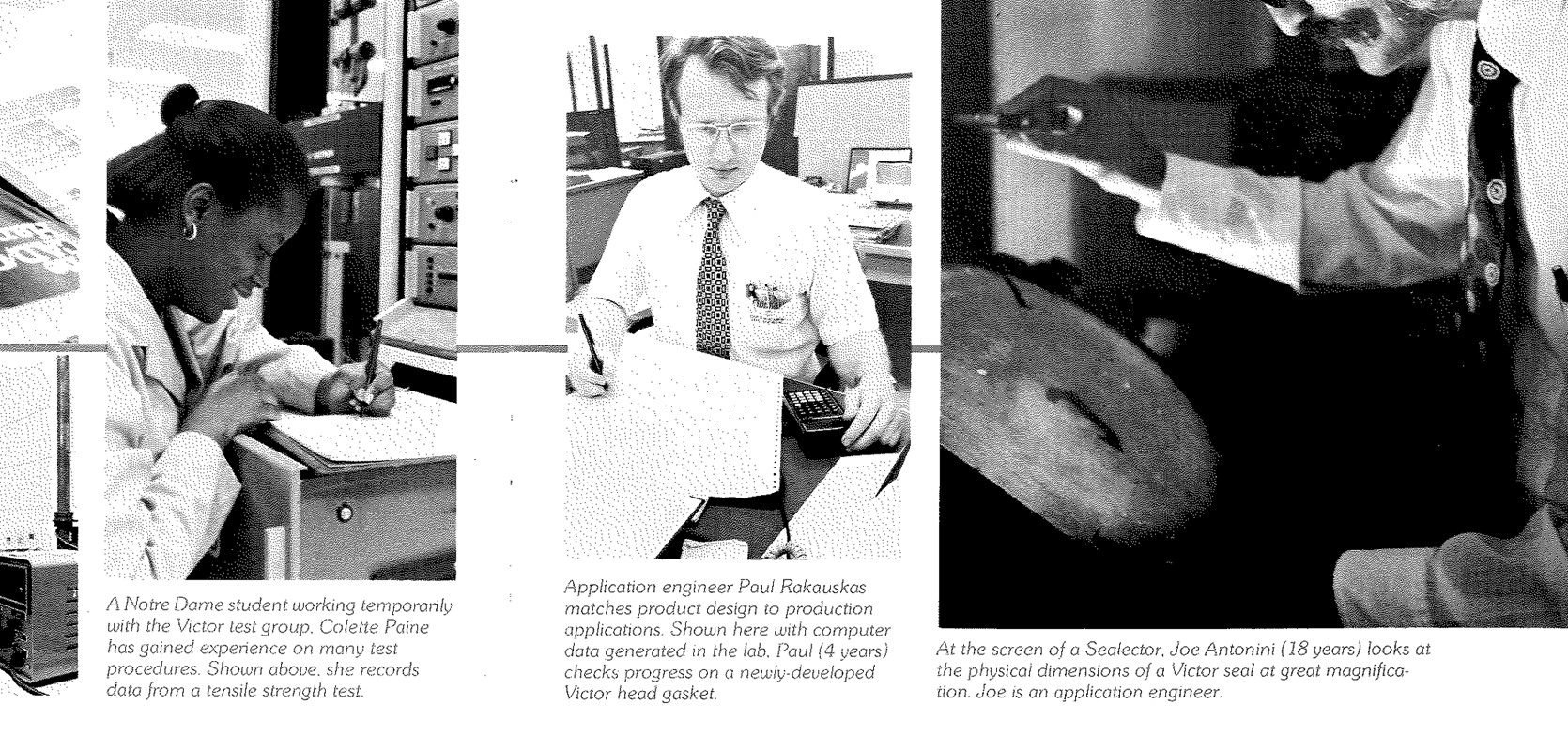 The genius of how Rakauskas and his team developed and tested gaskets lies in a hands-on approach and ingenuity. "Our field analyses included speaking with the mechanics who were actually wrenching on the engines." But there's still no substitute for personal experience. "I like to be hands-on. The first few times we put a gasket on, I wanted to assemble the engine myself, to see how the bolts go in, and how it feels when it's all tightened up," describes Rakauskas. "You need a personal connection with the hardware. You don't learn that much by having other people do it for you."
Never content to simply rely on others for all the answers, Rakauskas and Gallo came up with a proving process they called the "steam table test." Using an old steam generator, they would run hot steam and cold water through the engine hardware to create thermal stress and test the gasket. After 1,000 cycles, they would take everything apart and study the gasket to see if it still looked proper or balanced.
"We always talked about 'the system approach.' You have to look at the whole thing, and how it all works together," Rakauskas says. "Now, I guess they can do that with computers, but the information is only as good as the data that goes into it. Before most things were computer-based, it was 'you,' the engineer, who did everything."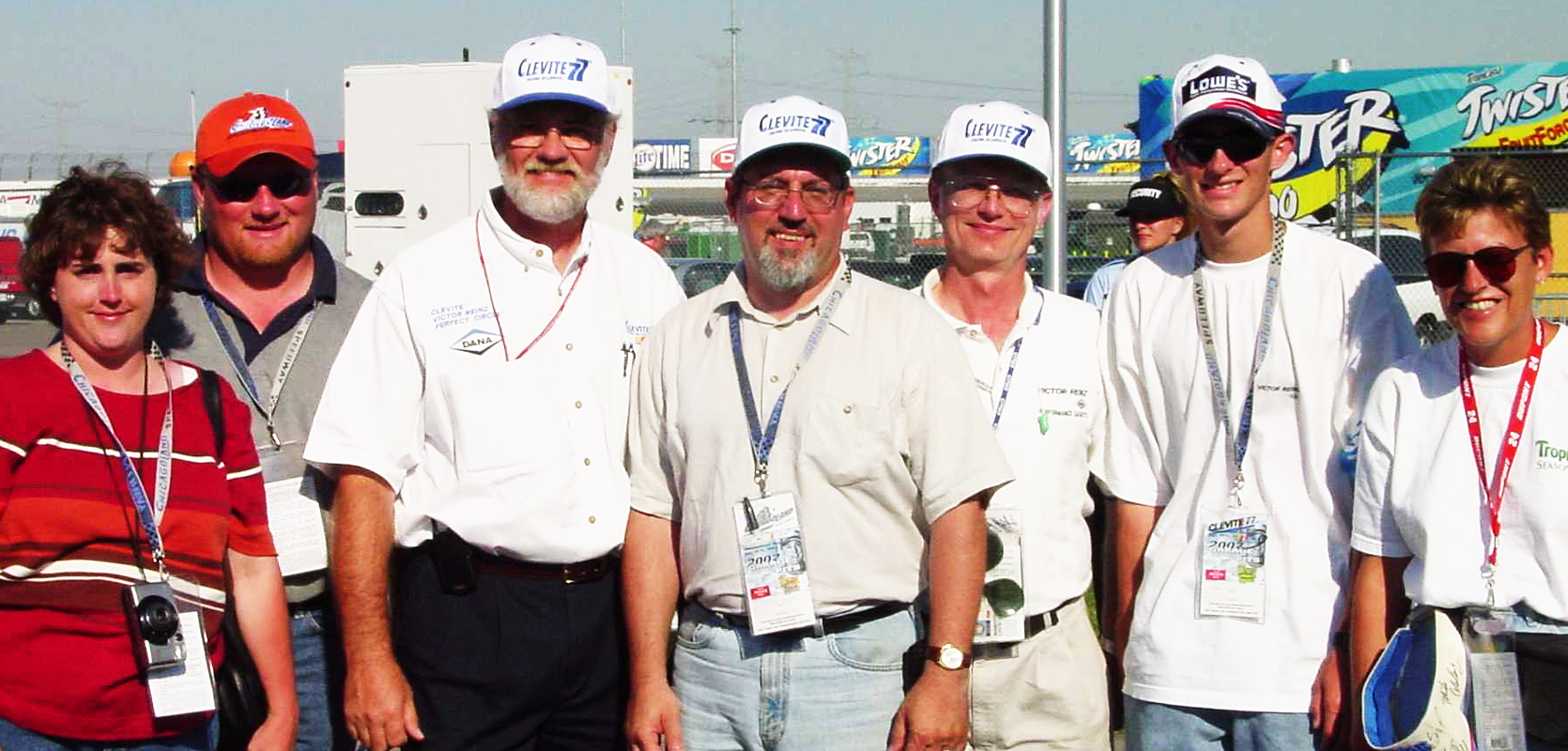 The results of 43 years in the field speak for themselves. The gaskets and sealing solutions that Rakauskas developed range from a heavy-duty head gasket material, to a high-performance line of gaskets, to a head gasket for a Buick V6 diesel engine—although GM ultimately opted to utilize an Oldsmobile V6 engine. Today, Rakauskas holds two patents for a reinforced core heavy duty gasket material, and one for a silicone foam on core material that was known as Victofoam.
"He had a hand in the development of Victor Reinz legacy products," comments Dana Inc. Product Planning Manager Josh McNicol, who worked alongside Rakauskas for years. "He started with stamped materials and paper products, but then developed new materials and found ways to implement them." One product on the horizon that owes much of its development to Rakauskas is the new VictoLOC gasket, which will be offered for performance applications. Rakauskas had a concept for a design and a material over 10 years ago, and it is now coming together in this product. He designed the gasket line with a foam rubber on metal core material, and with an elastomeric bead in the center to distribute load.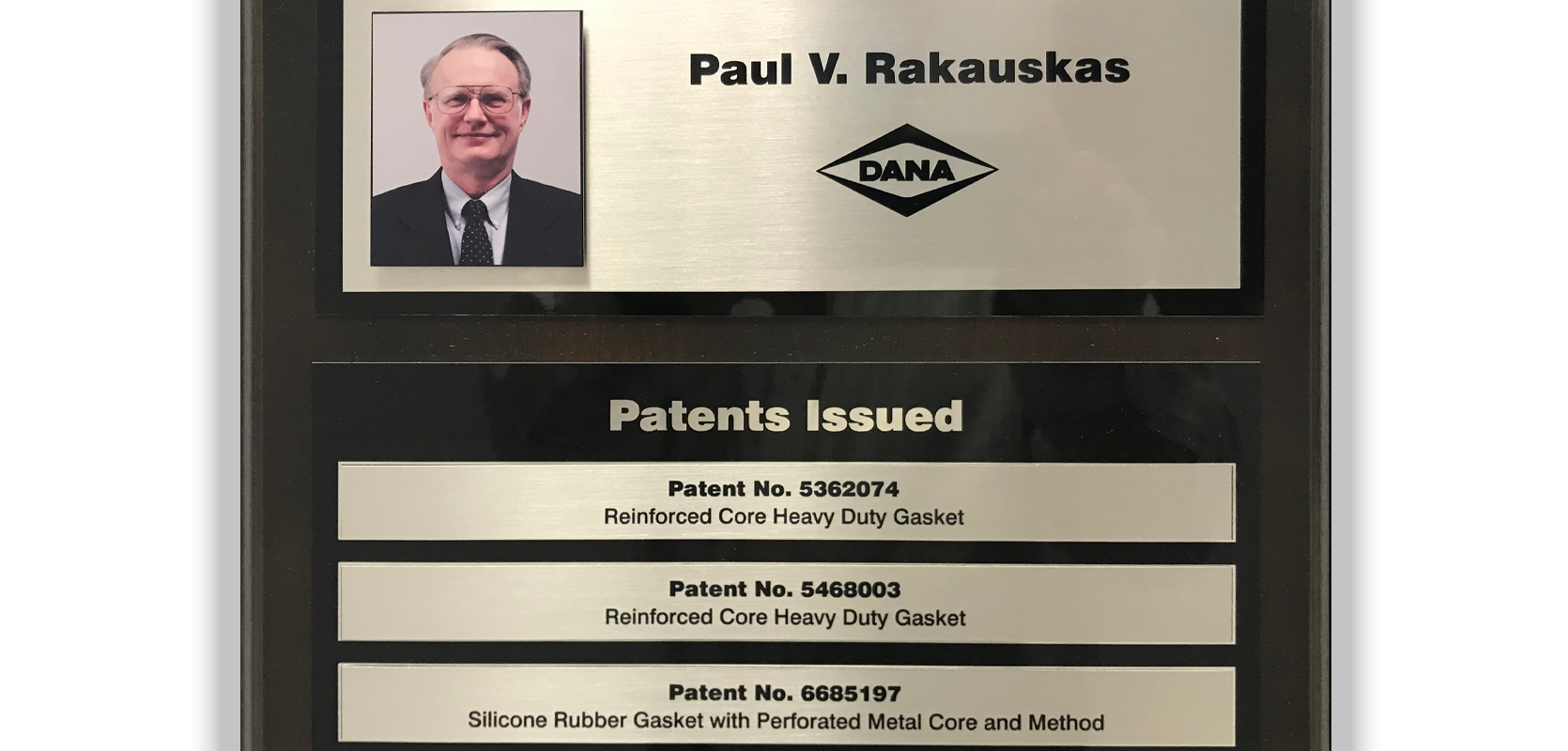 After years of success with Dana, Rakauskas is now considering a shift in focus to other pursuits. "I enjoy what I do. I look forward to coming into work every day," he confirms. Yet he's eager to dedicate some time to activities such as fishing, mushroom hunting, and spending time at a cabin in Wisconsin.
While Rakauskas may look forward to more personal time, it's unlikely that he will stop receiving calls for help. "He's 'the library,' the go-to when you have a question about anything," says McNicol. "If you have a question on a gasket, more than likely he designed it, or he knows who has, or why it was designed that way." Although Rakauskas may be stepping away from the day-to-day world of gaskets, there is no doubt that he will remain the asset and the trusted resource he's been for decades.