The Robust, Reliable Aftermarket Solution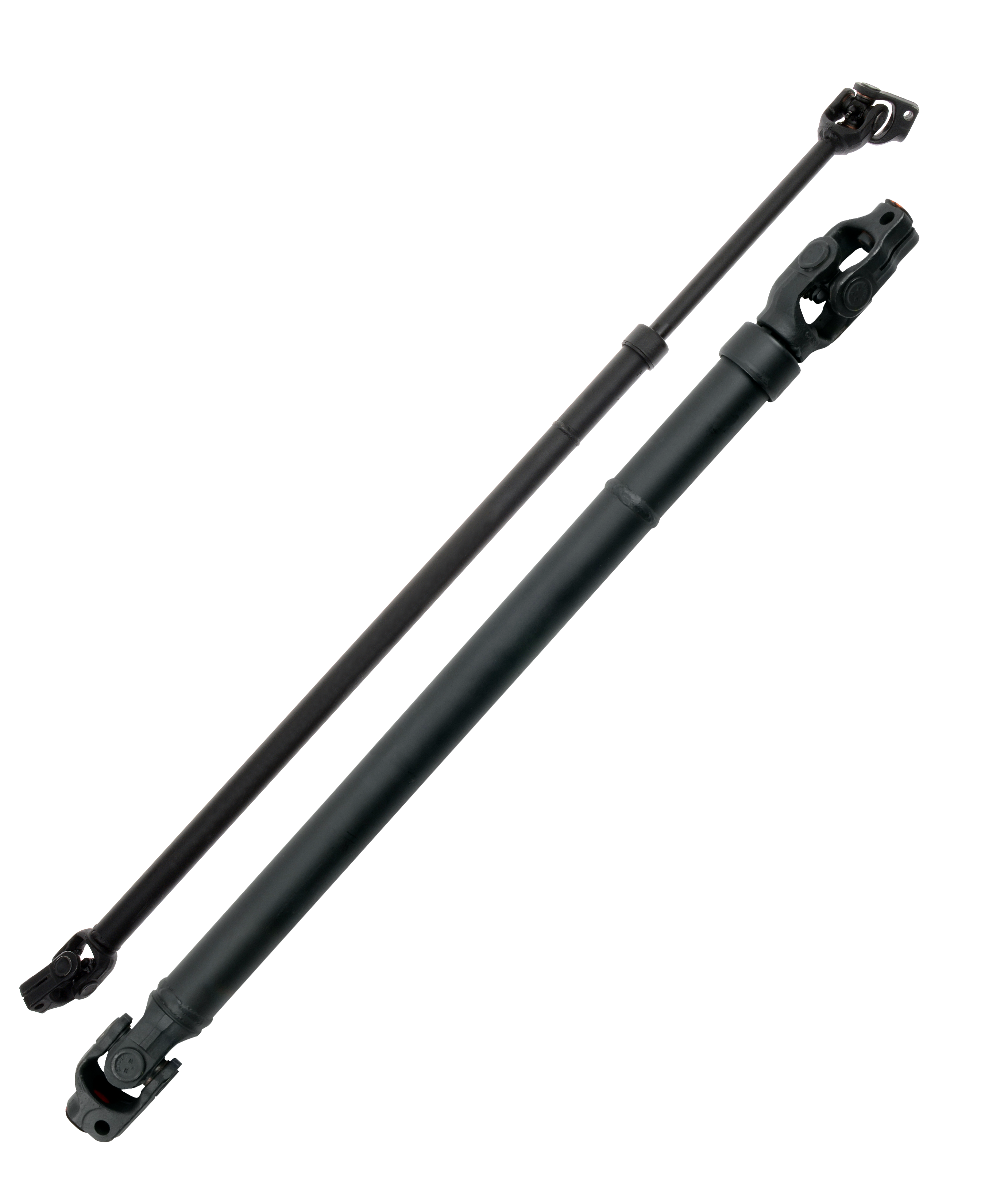 PROBLEM
Some replacement commercial vehicle steering shafts lack the performance and reliability of the original equipment.
SOLUTION
Genuine Spicer steering shafts are designed, engineered, and manufactured by Dana to the highest standards of quality expected by OE manufacturers—because Spicer is the OE manufacturer.
Spicer steering shafts provide the top performance, reliability, and durability of OE products in a robust, high-quality aftermarket solution. When you replace a steering shaft with a genuine Spicer product, you will ensure the same performance and reliability—or better. To ensure maximum uptime, our most in-demand part numbers are in-stock and ready to ship.
Robust design with a 710 Nm torque capacity
Steel construction provides optimum durability versus other materials
Fully painted to protect against corrosion
Nylon Glidecote coating on the slip spline reduces NVH (noise, vibration, and harshness), prevents spline wear, and extends service life
Serviceable design with snap ring retention u-joints so customers can replace just the universal joints* if needed, not the entire steering shaft
Coverage for popular Volvo® part numbers:

5005346-1
5007976-4
5007976-5
906860-51
916657-105SX
916657-133SX
916657-65SX
916657-77SX
923000-1SX
923310-11
*Steering shaft universal joint part number is 5-103X
Longer part life, shorter lead times
Find where you can place your order on DanaAftermarket.com, Dana's streamlined ecommerce platform, or check out our Where to Buy page now.