Parts Built with Purpose.
Spicer Select drivetrain products are the perfect aftermarket choice for aging vehicles that still have a job to do. They are built using Dana data, testing, and expertise for exceptional performance that you, and your customer, can trust.
And because Spicer Select products are designed to fit all makes, and interchange easily, it's easier to choose the parts you want to stock. Because shelf space is valuable. And so is your customer's need for quality aftermarket parts.
For the lifespan of your fleet, trust Spicer Select.
Spicer Select U-Joints, Strap Kits, Center Bearings, and Axle Bearing Kits.
---

Dana-engineered to provide dependable performance.
Use the charts below to find the current manufacturer's part number and corresponding Spicer Select products. Contact your Dana sales representative for more product availability information.
U-Joint Cross Reference Part Numbers
Strap Kit Cross Reference Part Numbers
Spicer Select Part #
Applications to U-Joints
Series
Meritor
Neapco
S&S Truck
Spicer
25-657018X

25-280X, 25-281X,
25-407X, 25-675X,
25-676X, & 25-677X

1710/
1760/
1810
KT17SB
1-0046
S-A293
6.5-70-18X
25-1707018X
25-SPL170-4X
SPL170
170N-70-18X
N170-70-08X
S-D757
170-70-18X
25-2507018X
25-SPL250-3X
SPL250
250N-70-18X
N250-70-08X
S-D758
250-70-18X
Center Bearing Cross Reference Part Numbers
Spicer Select Part #
Series
F-M
Neapco
Meritor
NewStar
Spicer
25-210084-2X
1610
HB88509A
CN210084-2X
CB210084-2X
S-7935
210084-2X
25-210121-1X
1710
HB88510
CN210121-1X
CB210121-1X
S-1980
210121-1X
25-210661-1X
1810
HB88512AHD
CN210661-1X
CB210661-1X
S-7926
210661-1X
25-210875-1X

1760/
1810

HB88512ASHD
CN210875-1X
CB210875-1X
S-B333
210875-1X
Axle Bearing Kits Cross Reference Part Numbers
Spicer
Select
Part #
Axle Model(s)
DT
Components
Meritor
(Genuine)
Meritor
(All-Fit)
F-M
SKF
NTN
S&S
Truck
PAI
35-217R

NEW

140, 141,
143, 144,
145 Tandem
& Single
DRK217R
KIT4400
M10-
DRK217R
RA-217R
DK217-R
NDK217R
SA574
ER70870
35-4396

NEW

140, 141,
143, 144,
145 Tandem
DRK4396
KIT4396
M10-
DRK4396
RA-4396
DK4396
NDK4396
SC546
 
35-4406

NEW

140, 141,
143, 144,
145 Tandem
DRK4406
KIT4406
M10-
DRK4406
RA-4406
DK4406
NDK4406
SC548
 
35-4428

NEW

160, 161,
164, Tandem
& Single

DRK4428
KIT4428
M10-
DRK4428
RA-4428
DK4428
NDK4428
SC552

 

35-4426

NEW

RR/RS23160
RT46160
3200A1821/
H1854/
J1856/P1706
DRK4426
KIT4426
M10-
DRK4426
RA-4426
DK4426
NDK4426
SC551
 
35-4390

NEW

140, 141,
143, 144,
145 Single
DRK4390
KIT4390
M10-
DRK4390
RA-4390
DK4390
NDK4390
SC545
 
35-4842

NEW

14X Series
Tandem Axles
DRK4842
KIT4842
 
 
 
NDK4842
 
 
35-4415

NEW

160, 161,
164, Tandem
& Single
DRK4415
KIT4415
M10-
DRK4415
RA-4415
DK4415
NDK4415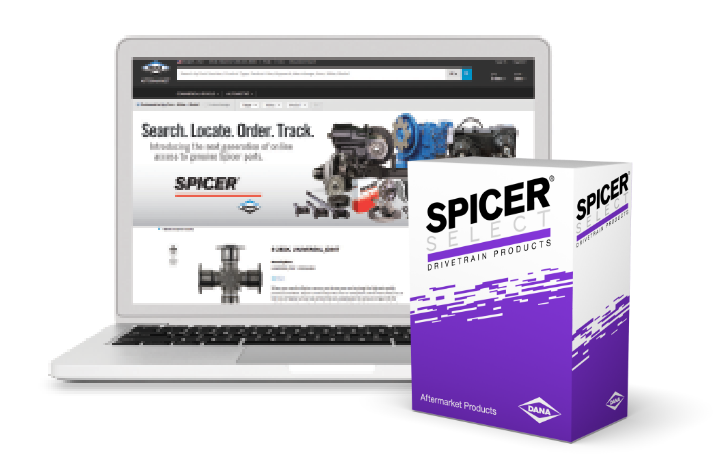 The parts you want.
The support you need.
Spicer Select parts are more than an excellent aftermarket parts choice. They are also easy to order and track. Simply search the part you need by product type, keywords, or year/make/model.
It's one more way we continue to make it easy to do business with Dana and help you be successful.
Order Now
Spicer Select Warranty Statement
---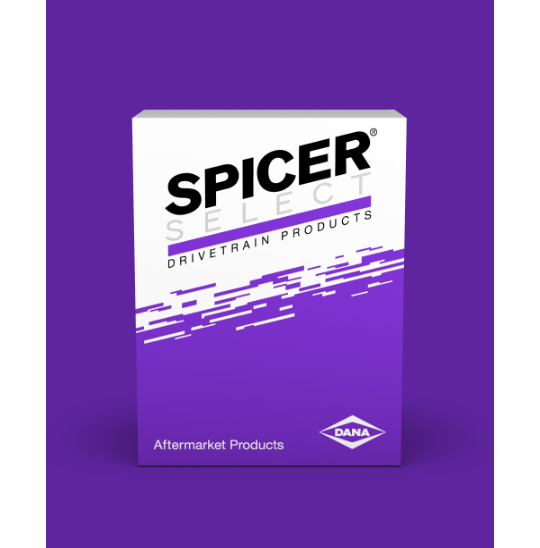 When it comes to repairing or maintaining your vehicles, you can rest assured knowing all Spicer Select commercial vehicle aftermarket drivetrain products by Dana are engineered to meet the unique needs of the aftermarket and are backed by an 18-month or 100,000-mile warranty. We have gone the extra mile to ensure high quality and product performance. And our service is unmatched anywhere.