Spicer Driveshafts for the Light Vehicle Market: Toyota, Nissan, Mercedes Benz, Suzuki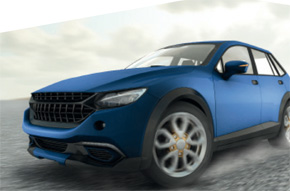 Spicer quality light vehicle OE driveshafts and driveshaft components for passenger cars and light trucks are engineered for performance, safety, reduced weight and minimized noise and vibration.
In addition to complete driveshafts, Dana also offers original Spicer driveshaft components for the light-vehicle market, including premium Spicer Life Series® universal joints, which use Dana's highest quality, triple-lip seal and external seal guard to resist the harshest conditions. All driveshaft assemblies and components are manufactured with the highest-quality materials and to OE specifications – which means you can count on the same level of quality that you expect from your OE parts to meet your light vehicle aftermarket needs. 
Coming soon: Shafts for Volkswagen Amarok and Ford Ranger.
Light Vehicle Series Driveshafts