Built for Mercedes Light Commercial Vehicles.
PROBLEM
"With the Last Mile Deliveries market set to skyrocket, how can my shop share in those profits – while dealing with the complexity of global vehicles?"
SOLUTION
Spicer Driveshafts for Sprinter vans are designed to be drop-in replacements, eliminating assembly time and meeting global aftermarket driveshaft requirements.
---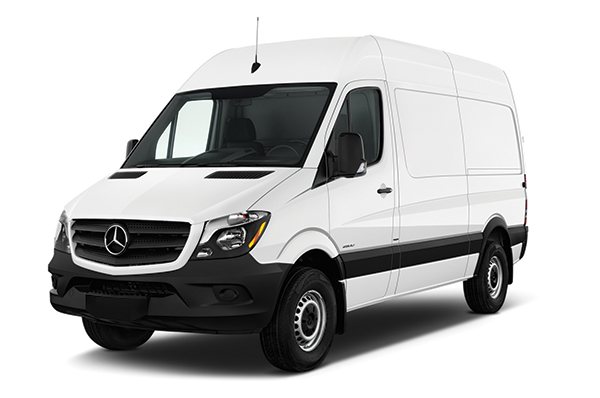 People everywhere depend on the Mercedes Benz Sprinter to keep their businesses moving. Now they can rely on Spicer quality when it comes to their driveshaft repair needs. Spicer® original driveshafts for the Sprinter are now available for over 80% of the existing vehicle range.
The Sprinter driveshafts manufactured by Dana under the Spicer brand offer a range of advantages non-genuine parts cannot:
Spicer Compact 2020 universal joints

Sealed for life
Snap ring construction

Spicer center bearing

An aftermarket industry first
Interchangeable with OEM components
Also available as a complete replacement kit unit

Swage tube design

Provides ultra-high strength at critical speeds
Ensures clearances directly comparable with OEM standards
Delivering perfect fitment to the vehicle
Spicer u-joint and center bearing designs allow for easier vehicle field service.
Sprinter Driveshaft Components Engineered with Spicer Quality.
For the Sprinter, Dana has incorporated its technical expertise and proprietary processes to manufacture high quality advanced driveshaft components, many of which are fully interchangeable with Mercedes original equipment components. The result is a superior, advanced Spicer original product at a competitive price to meet customer needs.
Precise manufacturing of all components reduces risk of product failure, and assembly on OEM production equipment results in the highest level of quality control.
Mercedes Benz Sprinter Parts: Tested and Proven.
Spicer driveshafts for the Mercedes Benz Sprinter have been fully tested to over 335,000 testing cycles, with methods including full torsional testing at high torque and low speed. During assembly, which utilizes the most stringent OEM assembly procedures, the driveshafts undergo dynamic high-speed balancing at 3,500 RPM, equivalent to driving the Autobahn at 100 km/h. The rigorous testing ensures that superior quality and maximum durability, safety and performance are maintained long term, and under real-world driving conditions.
Additional Spicer parts for the Mercedes Benz Sprinter are also available. Contact your Spicer parts distributor to learn more, and how you can get Spicer quality today.