Driveshaft Assemblies Next-Day, Ready
PROBLEM
"Driveshaft repair can be complicated due to the countless configurations required to accommodate all the vehicle makes you service."
SOLUTION
With the Spicer ReadyShaft™ Program for commercial and off-highway vehicles, Dana offers a warrantied driveshaft assembly by the next business day.
Dana is a market leader in OE driveshaft production in EMEA for Truck applications (based on production numbers). 
When a heavy-duty vehicle is down, Dana is there to meet your need for a fast-turnaround aftermarket driveshaft solution. The Spicer ReadyShaft™ Program offers the convenience that you demand, providing world-class driveshaft assemblies that are made available within one business day of order and feature warranty coverage.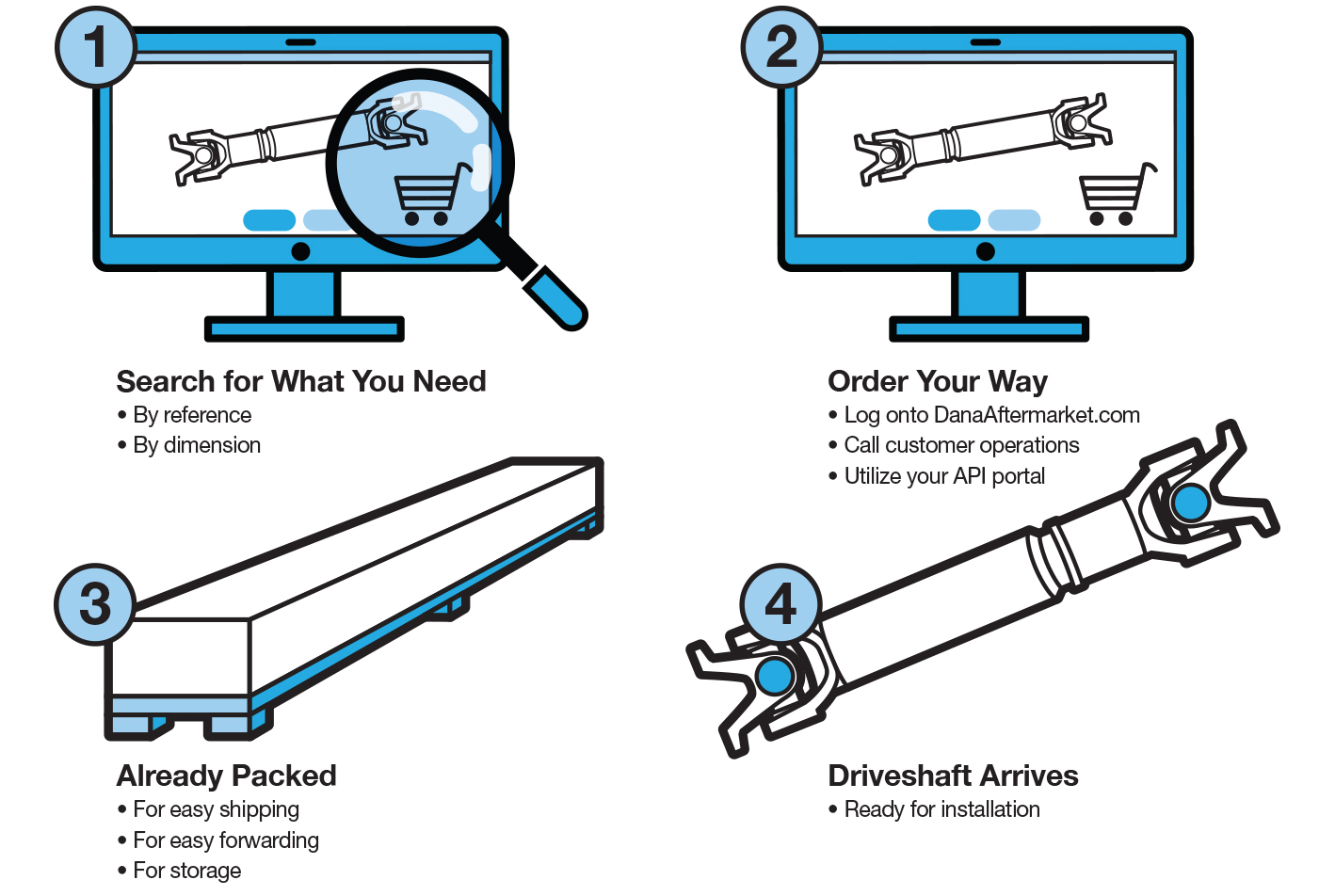 Features and Benefits
Convenience of next-day shipment from receipt of order
Seamless ordering process
Thousands of parts in program, daily increasing
Driveshaft built with Genuine Spicer components
Built to OE specifications
Eliminates the need for stocking replacement driveshafts
Sturdy, secure cardboard tube packaging
Available for many popular driveshaft series used in OE production, including Compact, Compact Plus, Wing Style and many more. For more details and the exact range of driveshaft designs covered in the program, please contact your Spicer Area Sales Manager.

If you need help with ordering, we are here to make the process easy.
Valuable time and money can be lost while waiting for a new driveshaft. With the Spicer ReadyShaft™ Program, Dana offers pickup by the next business day—so you'll never have to worry about when a driveshaft will arrive.