Engineered for Off-Road. Tougher Than Terrain.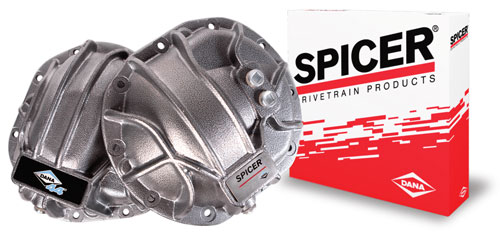 Your differential is engineered from some pretty intricate components, and nothing keeps everything protected like genuine Spicer differential covers. Whether your vehicle is built for speed or heading off-road, Spicer diff covers are there, keeping your gearing safe and protecting your investment. Spicer also offers a selection of genuine standard OE differential covers and aluminum finned differential covers.
NEW! Nodular Iron Performance Diff Cover. Off-Road Ready.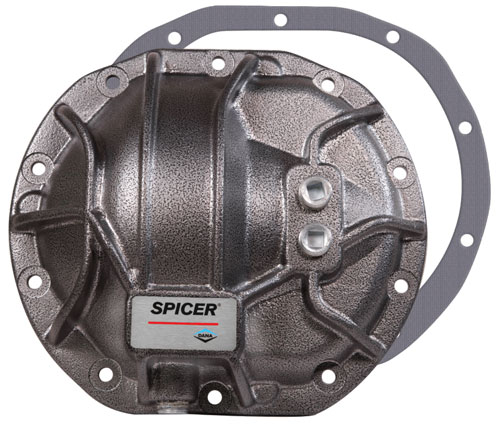 For full-performance differential covers that are engineered with the serious off-roader in mind, get the same name you trust for all your drivetrain products—genuine Spicer®. Manufactured from high-strength nodular iron, Spicer performance diff covers are built to meet the demands of any environment.
 
Don't trust a knock-off to protect your intricate differential parts. Count on the legendary Spicer brand.
Coverage for Dana axle applications*
Coverage for Ford 9.75" and 8.8" axle applications**
Designed and engineered for performance applications
Manufactured from high-strength, nodular iron
Built with ribbing to protect differential components from off-road hazards

For Dana applications – includes Dana plate.

Ensures greater housing rigidity
Raised fill plug for increased fluid capacity on high pinion angles
Includes hardware and drain plug
Includes Spicer® differential cover performance gaskets
Find the part number you need by downloading the literature above. And for more information about genuine Dana-backed performance parts, head over to our high-performance site today.
Put Spicer performance to work for you today—look for a Spicer parts dealer near you today.