OE-Quality Gear Sets for Cars, Trucks, and SUVs.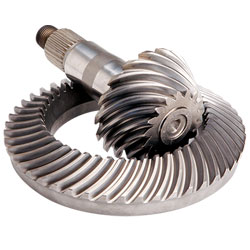 All Spicer ring and pinion gears are designed and tested to meet original equipment specifications. They're built to the latest designs, which include:
Premium heat treatment processes
Optimal tooth profiles
High-grade steel for maximum durability
When you purchase genuine Spicer ring and pinion gear sets, you can be confident the ring and pinion set will meet or exceed the exact Dana standards that original equipment manufacturers have relied upon for more than a hundred years. Spicer gearing is:
Manufactured with a special grade of steel
Machined and heat-treated to precision 
Engineered to ensure matched sets and mating of the gears
Proven Processes Make the Difference for Spicer Ring and Pinion Gearing.
Spicer ring and pinion gearing consistently offers advantages over the knock-offs. That's because Spicer parts start from quality materials, and then they are subjected to computer-controlled processes and rigorous testing.
Superior Metallurgy: Ensures more consistent, higher quality product.
Hobbed and Shaved Gearing: Provides optimal mating to minimize stress and maximize life.
Precision Heat-treating and Shot-peening: Delivers consistent quality, enhanced life by reducing residual stress and exceptional durability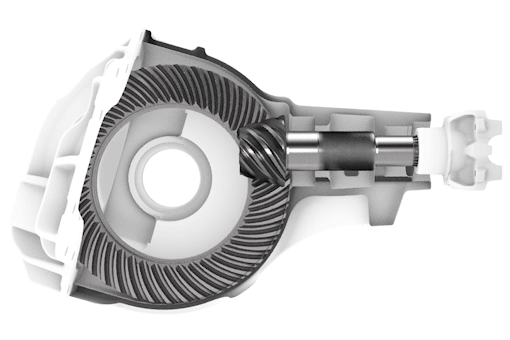 Remember: Non-genuine replacement parts are usually not manufactured to the same standards, which can cost you more in the long run.
Reduce your downtime and cost with genuine Spicer ring and pinion gearing.
When you purchase gearing with the Spicer name, you can rest assured that you are getting quality product that's engineered to keep your vehicle on the road. Locate the Spicer parts dealer nearest you, then get ready to enjoy all of the advantages that genuine Spicer quality has to offer.