Heavy Duty Parts Built to Dana Ring and Pinion Standards.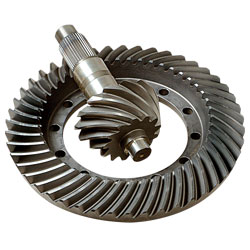 All Spicer ring gear and pinion sets are designed and tested to meet original equipment specifications. They're built to the latest designs, which include:
Premium heat treat processes
Optimum tooth profiles
High-grade steel for maximum durability
Our ring gear and pinion sets are designed and manufactured in matched sets for optimal performance and reduced wear. That means that the parts you purchase will meet the Dana ring and pinion standards that your original equipment manufacturers trust.
Genuine Spicer products are manufactured to the same high standards as OE parts – because they are OE parts. That means when a part is replaced with a genuine Spicer product, it's being replaced with the original equipment product, ensuring the same performance and reliability you've come to expect.
Tested and Proven Quality for Your Commercial Vehicles.
Spicer ring and pinion gearing consistently offers advantages over the knock-offs. That's because Spicer parts start from quality materials, and then they are subjected to computer-controlled processes and rigorous testing.
Superior metallurgy: Ensures more consistent, higher quality product.
Hobbed and shaved gearing: Provides optimal mating to minimize stress and maximize life.
Precision heat-treating and shot-peening: Delivers consistent quality, enhanced life by reducing residual stress and exceptional durability.
Competitive dyno testing for impact and fatigue shows genuine Spicer gearing outperforms non-genuine/non-OE products by as much as 280%. This translates into longer axle life, saving you money and reducing downtime.
 
Knock-offs simply cannot compete with genuine Spicer quality.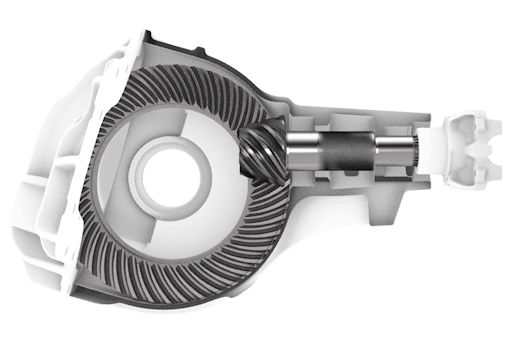 The non-genuine gearing tested could not be set up correctly,* which will result in increased stress and fatigue and—worst of all—premature failure. Our precise heat-treating process is tightly controlled and specific to our gearing, and it's verified by microhardness testing. 
Non-genuine heat treating processes are inconsistent,* leaving their steel either too soft or too hard, both of which increase the risk of failures. Using a shot-peening process to reduce residual stress and avoid cracking extends the life of Spicer gearing.
Start seeing the benefits of proven Spicer quality. Download the information on the right, then locate the nearest distributor of genuine Spicer ring and pinion gearing for commercial vehicles.
*Based on samples tested