Tested and Proven for Top Performance in Commercial Vehicles.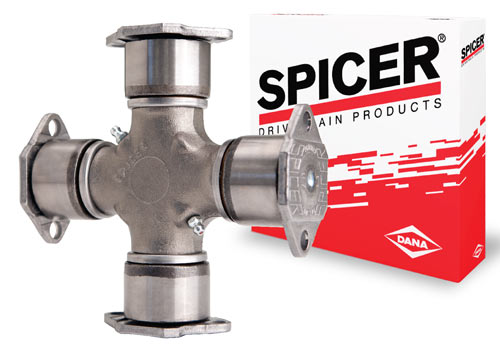 Spicer parts consistently deliver the highest quality, and Spicer 10 Series® u-joints are no exception. Spicer 10 Series® u-joints are completely interchangeable with existing parts, so you get total product compatibility with no change in part numbers.
Spicer 10 Series® universal joints are engineered for a tighter fit, delivering:
Better balance capability
Reduced driveline vibration
Lower maintenance costs 
We do this by combining a computer-designed bearing plate with a patented manufacturing process that closely controls tolerances. It's a commitment to exceptional design and production that has made Spicer the name people have trusted for more than a century.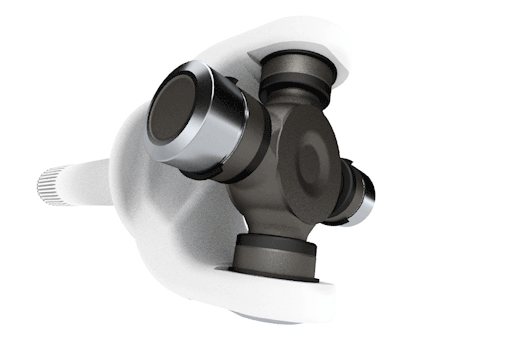 No other competitor comes close to matching the Spicer 10 Series® universal joint.
Spicer outperforms the others in competitive testing. When it comes to torsional fatigue capability, no other competitor even comes close to the Spicer 10 Series® u-joint. Spicer u-joints are consistently stronger, helping ensure longer life and better performance.
Zerks are positioned at 180°, so lubrication can be done without rotating the driveshaft. You save maintenance time and costs!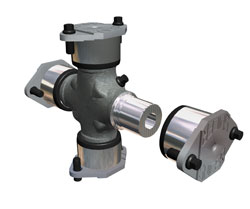 One zerk is always exposed, which greatly reduces the chance of missed lubrication.
Case hardening inside and out increases durability, ruggedness and strength.
Long life seals resist heat and maintain lubrication at all speeds. 
For more information, download the literature above. Then get in touch with your Spicer parts distributor to see the advantages for yourself.