We're Everywhere Your Customers Are
The Spicer name has been around for more than 100 years, making it a well-known and respected brand among aftermarket product customers. Maintaining that brand presence demands a dedicated strategy, one that places our products and our team wherever automotive enthusiasts gather.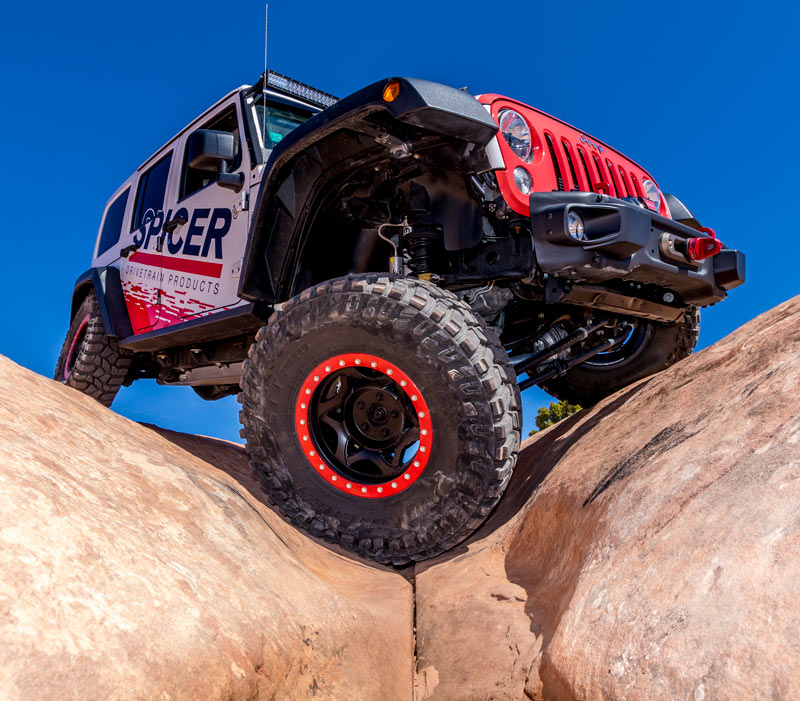 By appearing at nationally recognized events such the Easter Jeep Safari, we are not only spreading the word about our line of Spicer performance products, but we are also able to meet the people who actually use those products. It's an ideal way to truly hear the voice of the customer, to gather their opinions and insights into our products, and move forward with a greater understanding of the people who rely on our parts every day.
We are listening to our audience throughout the year. At Heavy Duty Aftermarket Week, we had an opportunity to discuss our full drivetrain system solutions for engine downspeeding. And at this year's SEMA Show, we will be able to tout high-performance parts and all-makes coverage to more than 60,000 domestic and international buyers, as well as the people who truly drive sales, the end users and enthusiasts.
This proactive approach is one more way that we are reinforcing the Spicer brand in the public consciousness. Going forward, we will be delivering the products—and the presence—that help generate exciting outcomes for you.