The illustrations below show appropriate measurements required to identify the most common styles of u-joints. We recommend using a caliper or micrometer to most accurately measure u-joints. Once you have recorded your measurements, click on the images below to select the appropriate style of u-joint you have.  
Identifying a Driveshaft Assembly? Try Dana EZ-ID™
Easily Identify Driveshaft Assemblies – Even Without Part Numbers 
The new, award-winning Spicer ReadyShaft™ Dana EZ-ID tool is an easy-to-use visual pathway, offering quick identification of driveline assembly part numbers that are missing product tags or other identifiers.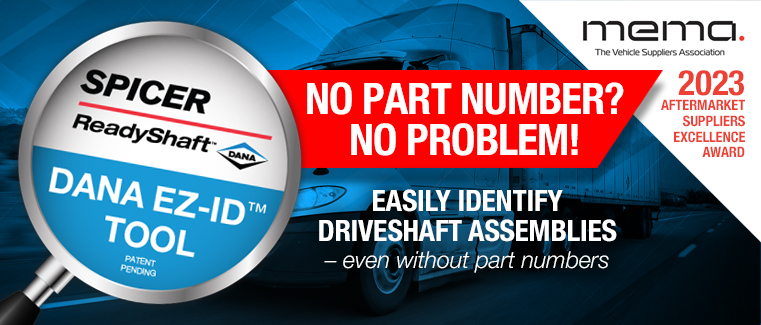 Uptime is Critical!   
The Dana EZ-ID tool simplifies ordering the correct parts through the Spicer ReadyShaft™ program, an innovative solution that provides for next-day direct shipment of complete driveshaft assemblies.  By combining quick identification, easy ordering, and next-day delivery of built-to-order, fully assembled driveshafts, you can save time, improve productivity, and eliminate the cost of stocking replacement driveshafts and accessories. View the Dana EZ-ID User Guide →