About Our Crate Axle® Program
Know What You're Getting

Take the guesswork out of axle replacement and ensure that you get Spicer quality right out of the box. The Dana Crate Axle® Program provides a solid foundation for your next drivetrain build. Everything including the housing, gears, bearings, and axle shafts are brand new and manufactured to exacting standards. You'll find an axle to get you down any road you travel!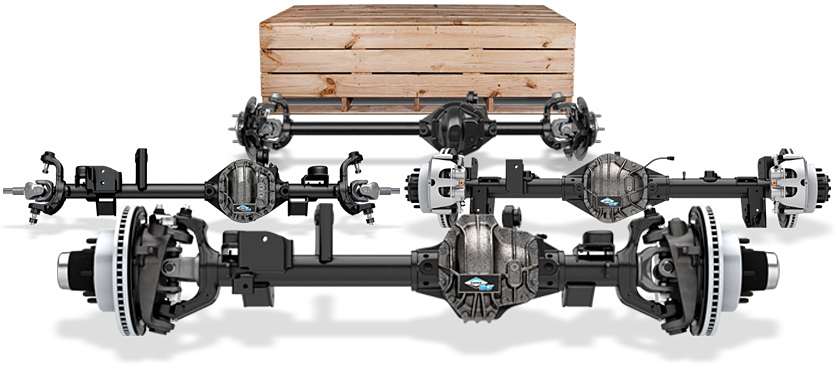 Get What You Know

Dana is a world leader in driveline products and genuine Spicer service parts for passenger car, pickup truck, sport utility, off-road and commercial vehicle manufacturers. With more than a century of manufacturing experience, Dana and Dana's Spicer brand are among the most trusted names and brands in the business.
Count on Dana Crate Axles® to provide performance and reliability in one great package.
Find the parts and specifications you need, and even watch a quick video that will help you understand the inner workings of a Dana axle. Then get in touch with your Dana representative to get started today.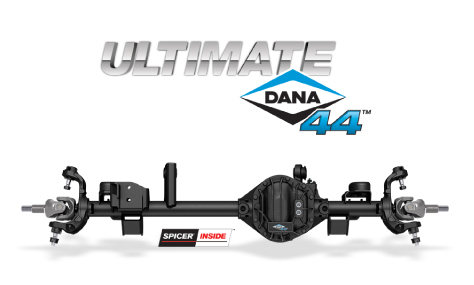 From the highway to the high country – wherever the road takes you – the Ultimate Dana 44TM axle will get you there. This direct bolt-in workhorse features ¼" steel brackets, 5/16" axle tubes, and genuine Spicer® gearing u-joints and axle shafts, along with a host of other upgrades. These axles feature the modifications that Jeep® Wrangler® JK enthusiasts have been making for years, packaged and backed by Dana quality. On-road or off, this axle is built to take on whatever lies over that next hill.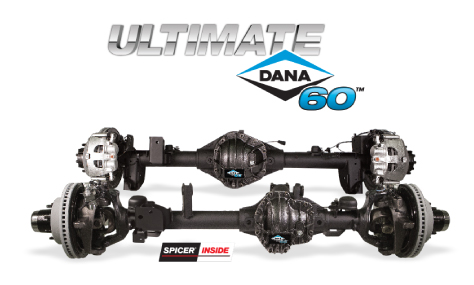 The road less traveled? That's nothing compared to the trails blazed by hardcore off-roading enthusiasts. For them, only the Ultimate Dana 60TM will do. Spicer® 70 u-joints and 35 spline nickel chromoly steel axle shafts – coupled with high-strength brackets, a nodular steel differential cover, and Spicer 10" ring and pinion gearing – deliver peak performance for lifted vehicles with larger tires. Rocks, sand, mud – nothing stands in the way of the Ultimate Dana 60.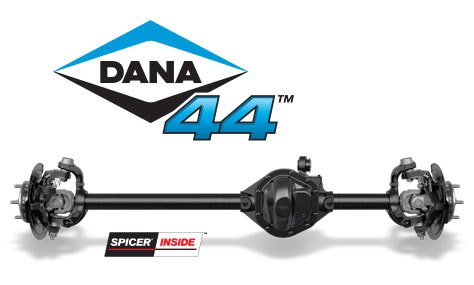 With Dana's innovative Crate Axle program, we're making it even easier for you to get the exact OE-quality axle you need, right out of the box. Get 100% genuine Dana 44™ product (including housing, gears, bearings, and axle shafts) quickly and easily.