Genuine Spicer Parts and Dana Crate Axles for the Jeep JK and the new Jeep JL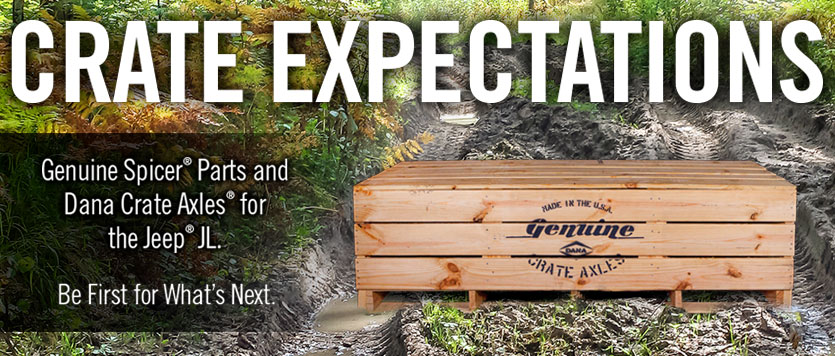 We're Ready When You Are
For more than 75 years, the Jeep name has been synonymous with rugged performance—and Dana axles have been an essential part of the Jeep legend since day one. 
That tradition continues today with Dana supplying the original equipment – and aftermarket parts – for the new Jeep Wrangler JL.
Over the coming months, Dana will be the leading source for the JL part numbers, JL how-to videos, JL vehicle builds, JL event coverage, and more valuable content to help you make the most out of this next exciting chapter in the Jeep story.
Follow us on Facebook and signup below to Be First for What's Next for the Jeep JL.