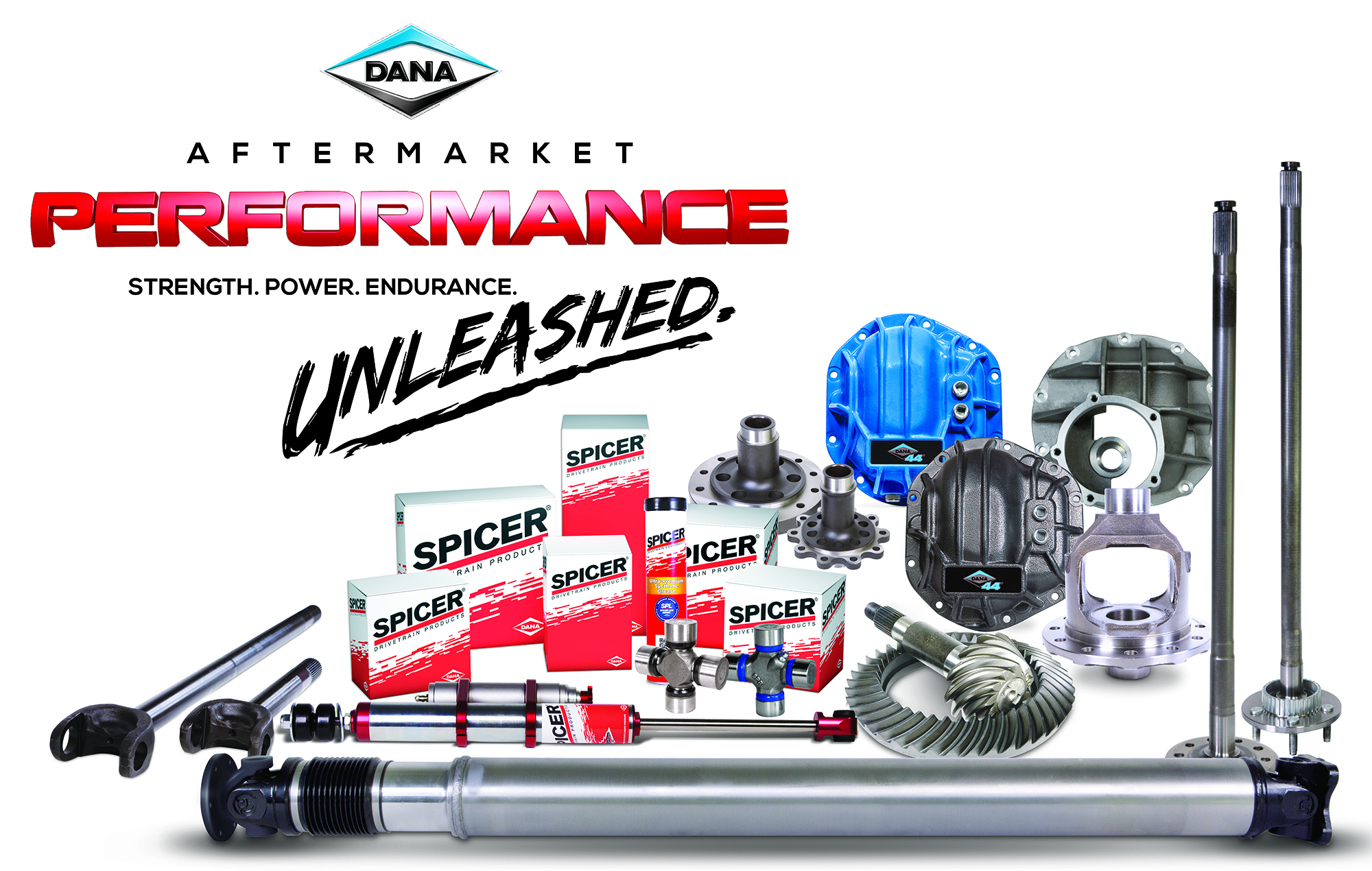 From the punishing speeds of the circle track to the brutal terrain of off-road, Dana understands what it means to push the boundaries. Dana's Spicer brand of drivetrain components are trusted by the experts, wherever limits are tested and parts are proven.
We engineer our parts to deliver peak performance and optimum strength, so you can hit the road, the track, or the trail with the confidence that comes from knowing you are backed by the industry leaders in high-performance parts. Spicer parts are manufactured to the highest standards of premium performance and the quality you expect.
Performance Parts for Off-Road or Racing Applications 
The Spicer brand offers a wide array of high-performance parts and each part is engineered to give you the competitive advantage wherever your vehicle takes you. From performance spools and axle shafts to u-joints and driveshafts, Spicer parts deliver when it matters the most. In addition, we offer a range of easy repair options that get you back in action quickly and easily. Check out our axle lock sensors and performance gaskets and you'll see what we mean.
We offer the parts you need to get the most out of your off-road and racing experience, from highly engineered Spicer u-joints to seriously upgraded axles.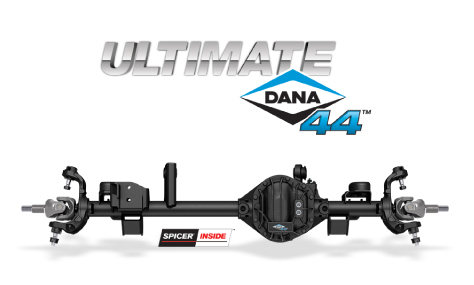 From the highway to the high country – wherever the road takes you – the Ultimate Dana 44TM axle will get you there. This direct bolt-in workhorse features ¼" steel brackets, 5/16" axle tubes, and genuine Spicer® gearing u-joints and axle shafts, along with a host of other upgrades. These axles feature the modifications that Jeep® Wrangler® JK enthusiasts have been making for years, packaged and backed by Dana quality. On-road or off, this axle is built to take on whatever lies over that next hill.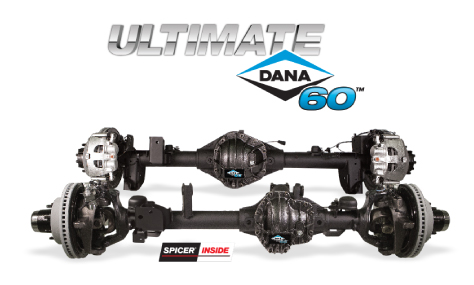 The road less traveled? That's nothing compared to the trails blazed by hardcore off-roading enthusiasts. For them, only the Ultimate Dana 60TM will do. Spicer® 70 u-joints and 35 spline nickel chromoly steel axle shafts – coupled with high-strength brackets, a nodular steel differential cover, and Spicer 10" ring and pinion gearing – deliver peak performance for lifted vehicles with larger tires. Rocks, sand, mud – nothing stands in the way of the Ultimate Dana 60.