Free, Interactive Online Training to Make Your Job Easier and More Efficient.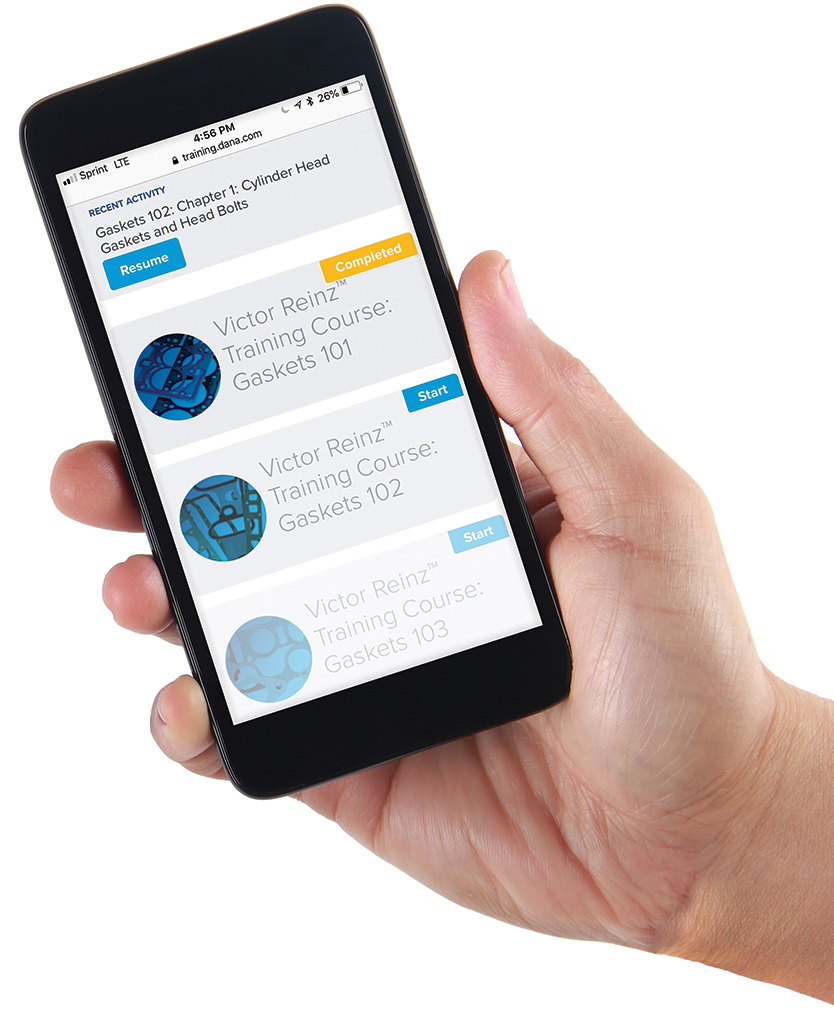 The Dana Training Academy™ learning management system (LMS) is your personal education center. Using slideshows and videos, this software application allows you to learn about Dana, Spicer Parts, and Victor Reinz products, all at your own pace and on your own schedule.
Convenient and Practical
The Dana Training Academy™ is divided into short but informative chapters, so learning is convenient and practical. Each chapter is followed by a brief quiz to aid in content retention and enhance your learning experience. When you're done, you can download and print a personalized certificate of completion to document your success!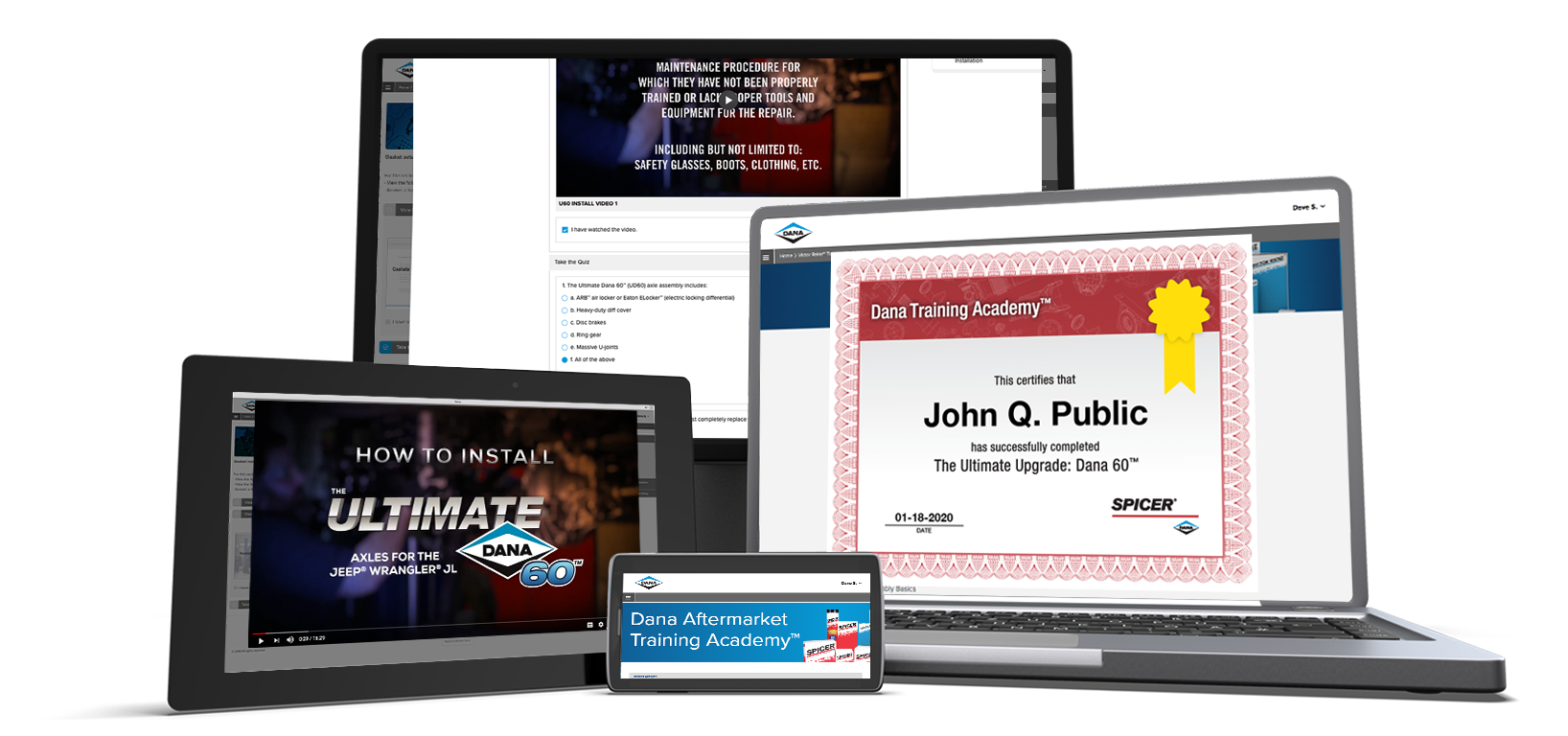 24/7 accessibility
Responsive design works on most devices
Learn at your own pace
View slideshows and video presentations
Take quizzes to reinforce your learning
Track your progress on the dashboard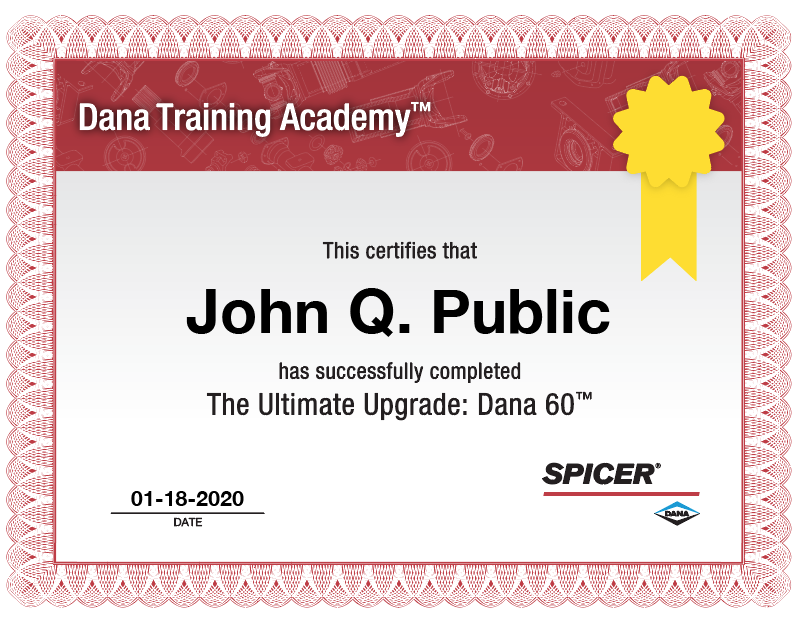 Getting Started is as Easy as 1-2-3
The Dana Training Academy™ will help you become a Dana product expert—online, simply, and at your convenience. Create your account and get started today!