With the launch of the Dana Aftermarket Training Academy™, Dana now provides a digital training resource for the vehicle aftermarket community. As a company, Dana is committed not just to providing quality parts such as drivetrain solutions, but also to providing ways for customers to grow their own businesses and their knowledge. This learning management system (LMS) utilizes interactive slideshows and videos to provide users with a better understanding of Dana products.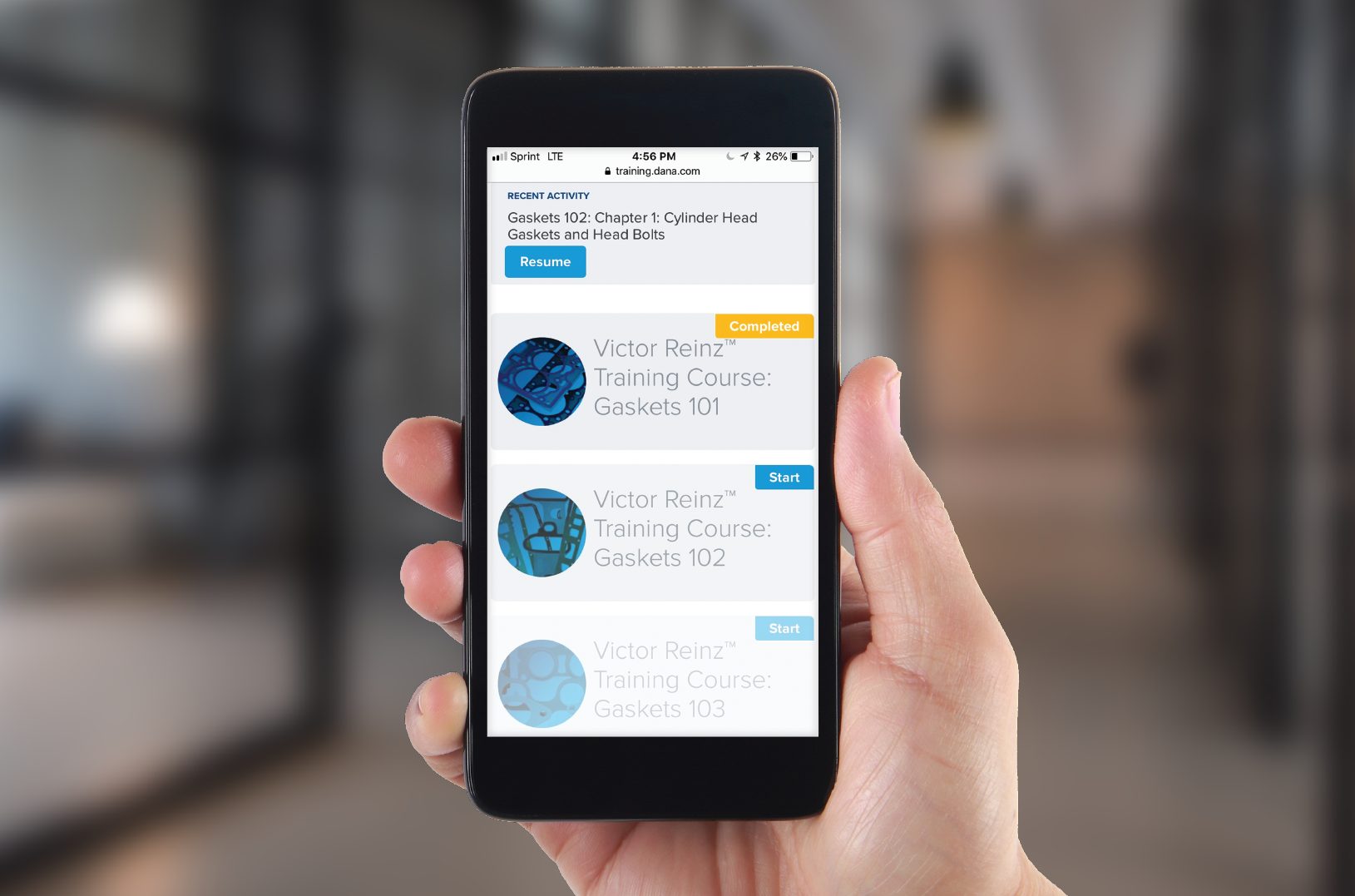 The LMS contains modules made up of brief but informative chapters. Following each chapter, a short quiz allows participants to immediately apply what they've learned. When a participant successfully completes the course, there is an option to download and print a personalized certificate of completion.
One of the benefits of the Dana Aftermarket Training Academy is that participants may work through the modules at their own pace. And since the courses are available 24 hours a day, seven days a week, anyone can fit the Academy into their schedule. The mobile-ready, responsive design was created for optimized performance on any web-enabled device, platform, or browser.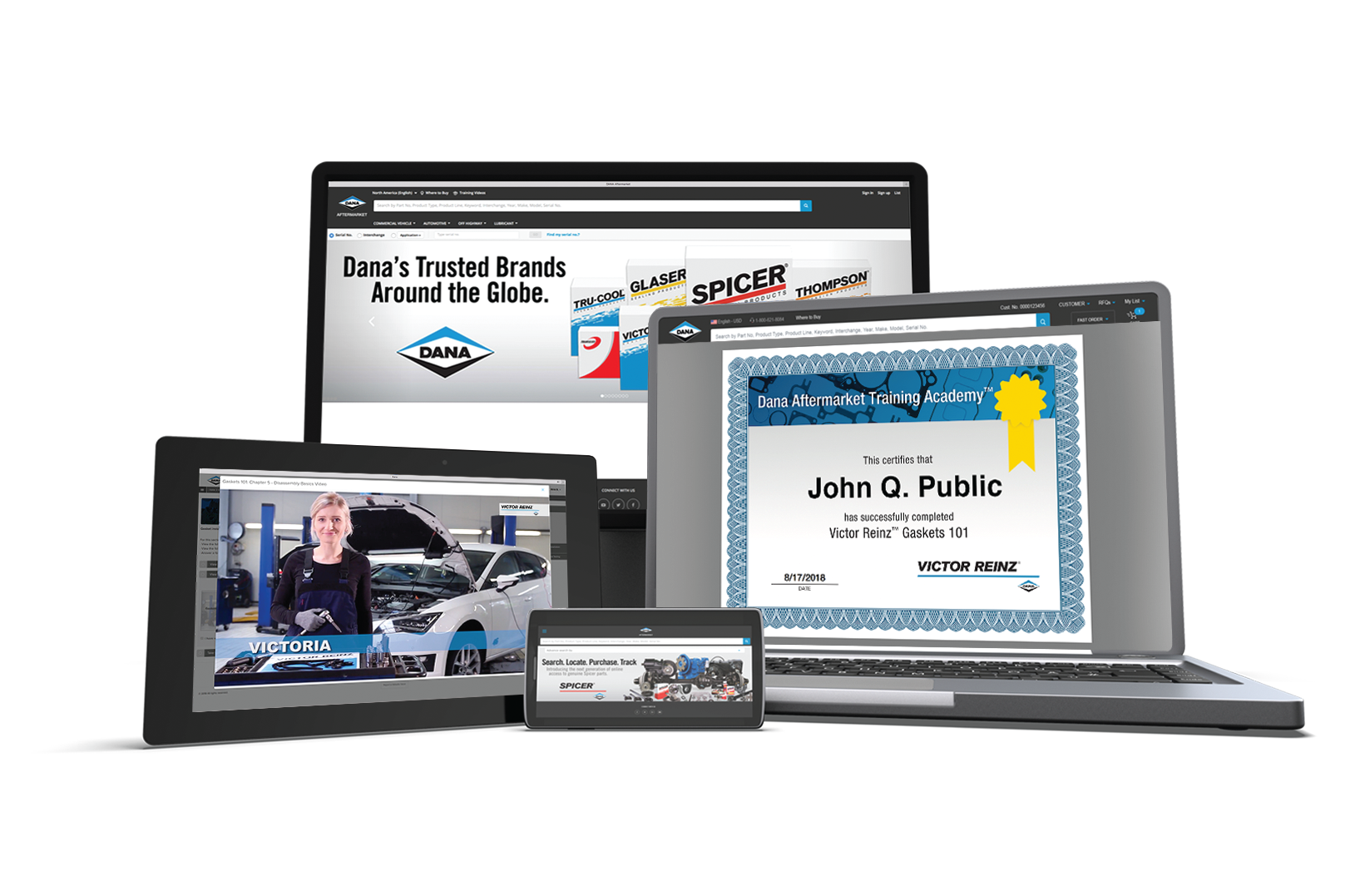 The Dana Aftermarket Training Academy currently features a Drive Axle Nomenclature Overview module. This module explains how to correctly identify Dana axle assemblies and distinguish Dana axle series. It also includes a breakdown of the current production nomenclature and identification codes. Upcoming modules planned for launch include Drive Axle Component Identification and Failure Analysis, as well as Nomenclature, Theory of Operation, and Failure Analysis for Driveshafts and Steer Axles.
In addition to the Drive Axle Nomenclature Overview, the Dana Aftermarket Training Academy has a Victor Reinz module. Victor Reinz is a leader in gaskets and sealing solutions, and the information contained in this course relates to any gasket application or manufacturer. This module contains six chapters and covers basics like gasket function, design composition, and disassembly and installation basics. Going beyond text, this module also features videos with a Victor Reinz Certified Technician demonstrating disassembly and gasket installation.

The Dana Aftermarket Training Academy is another way that Dana supports its clients, and it is available now https://training.dana.com/.