Dana Aftermarket is committed to making your job easier and supporting the efficiency of your business. Our online calculators can serve as a resource any time you need them, helping you quickly determine important values such as gear ratio and fuel savings. Our wide range of calculators includes a Driveline Operating Angle Calculator, a Horsepower & Torque Calculator, and a Torsional Analysis Calculator, all three of which are instantly available on any web-enabled device.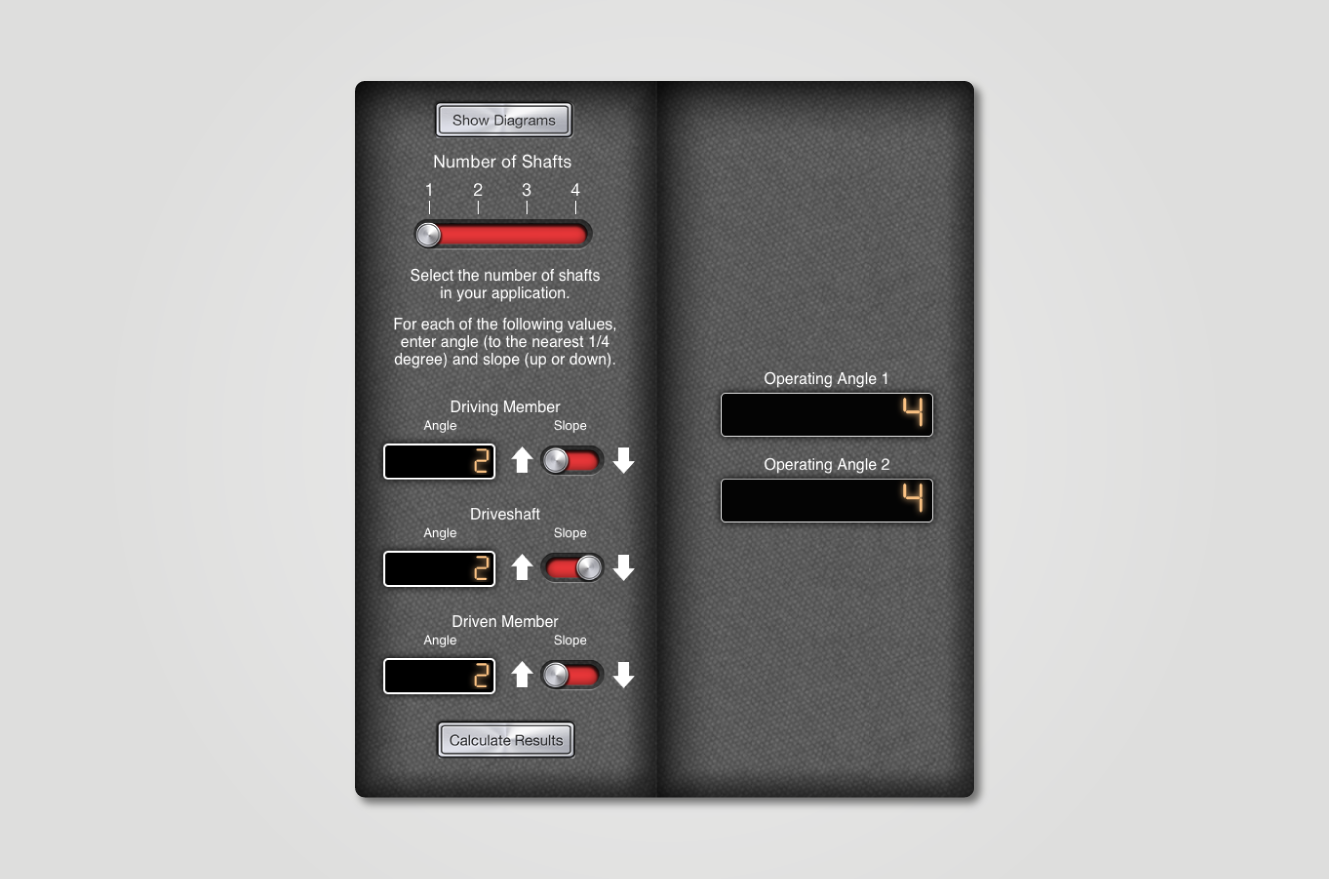 Modifications such as engine swaps, changes to the transmission or axles, and ride height adjustments, can all alter the operating angle of your u-joints. Even small changes to these operating angles can cause driveline vibration issues. To prevent or diagnose any potential issues, we offer our Driveline Operating Angle Calculator, so you can calculate the operating angle of each u-joint in your drivetrain. To use this calculator, you must first measure the angles of each component in your drivetrain: the driving member, driveshaft(s), and the driven member. Plug in the numbers, and use the results to ensure a smoother ride.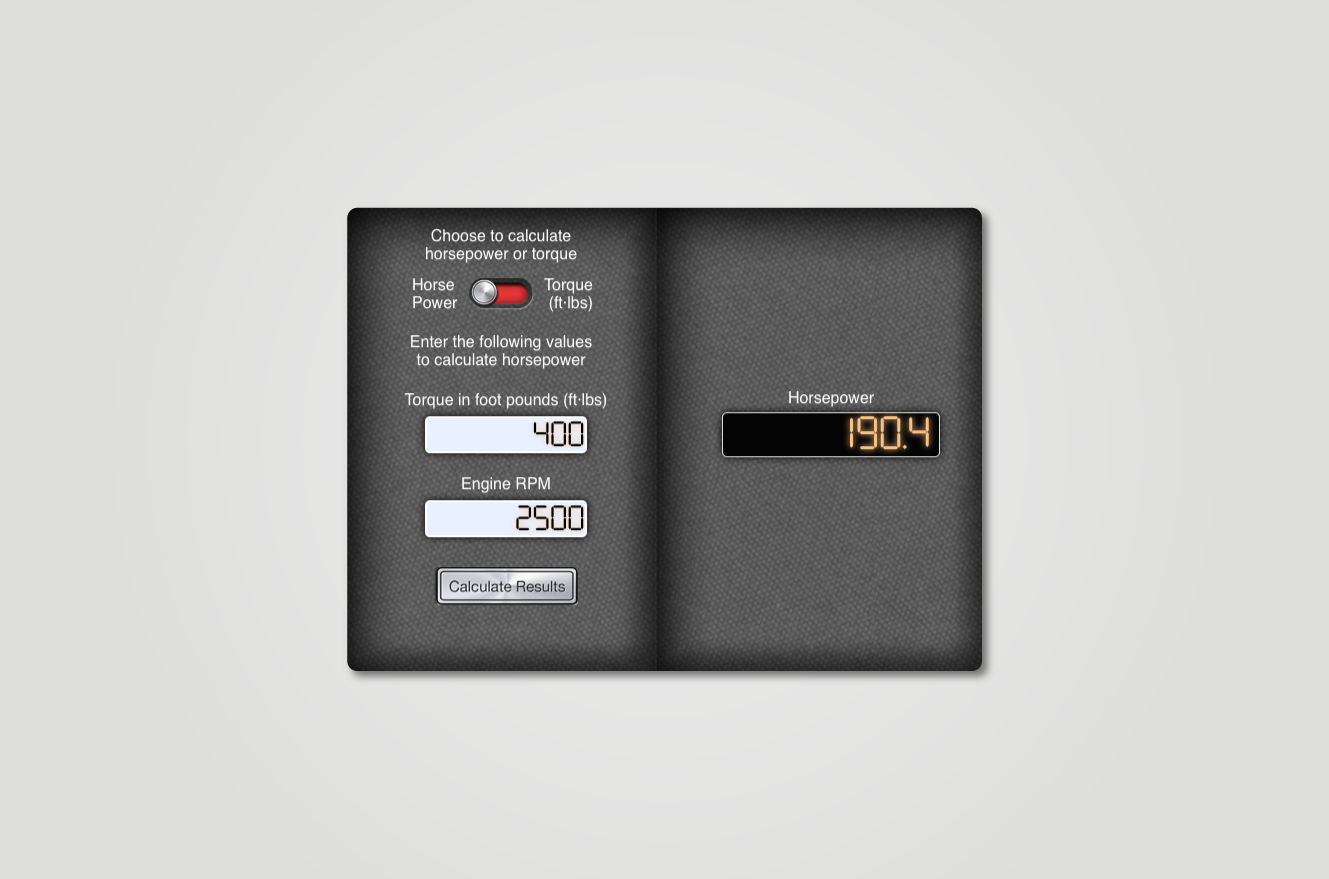 Torque could be thought of as the power taken to rotate something, such as when a piston pushes on a crankshaft and uses that power—or leverage—to rotate the crankshaft. Horsepower, which represents what your engine can achieve within a certain time period, is torque multiplied by rotations per minute (RPM). Calculating horsepower can help determine your vehicle's top speed and acceleration. Depending on your selections, you can find either of these numbers using our Horsepower & Torque Calculator.
Shifting air bags can cause u-joint operating angles to change, as can shortening or lengthening a vehicle's wheelbase. Improper u-joint operating angles can then create torsional and inertial effects that damage various driveline components in your vehicle. So, to prevent this damage, you need to avoid improper u-joint operating angles.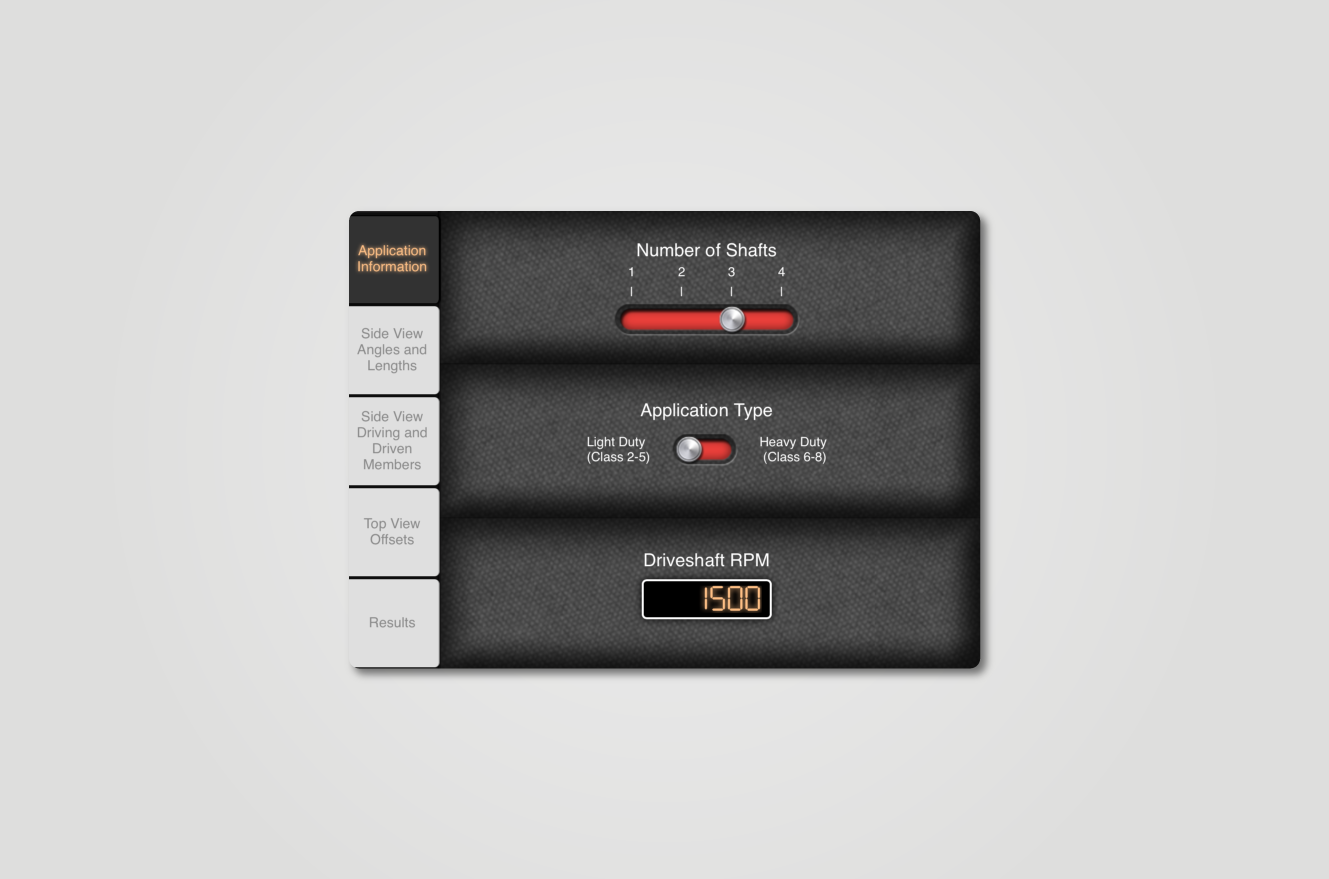 You could go to the garage, add shims between your frame and axle, go for a drive to check for vibration, then repeat the process until you remedy the problem. Or, you could use Dana's Torsional Analysis Calculator. This calculator enables you check a vehicle's driveline installation for torsional and inertial problems, right from your computer. Enter your driveline installation data into the fields, and the calculator will perform an instant torsional and inertial analysis. Then you can revise the data—and correct the problems right from your desk.
To access these and other useful calculators, please visit spicerparts.com/calculators.