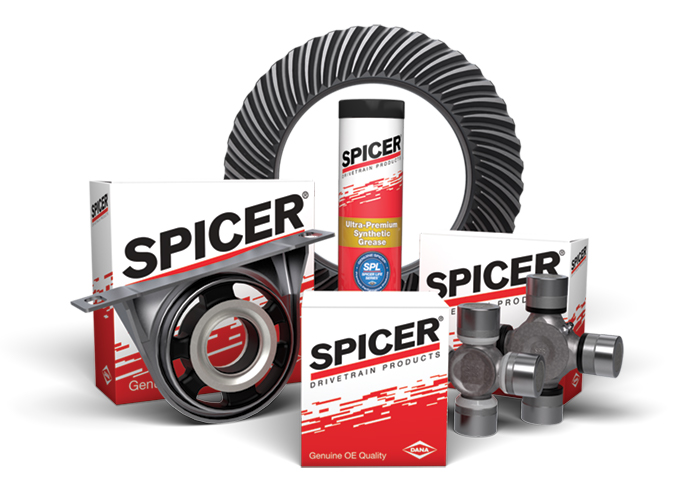 Repair Solutions Designed for 1987-1993 Trucks
Under the legendary Spicer® brand, Dana makes top-quality drivetrain components available to the aftermarket. See for yourself why the pros and Dodge Ram owners choose the Spicer brand time after time. Check below to find the repair solutions you need for first-generation Dodge trucks and get the confidence that comes from riding on genuine Spicer parts.
Check out our streamlined ecommerce and parts locator platform DanaAftermarket.com or see our Where to Buy page.
Dodge and Ram are registered trademarks of Chrysler Group LLC.
U-Joints
| Style | Greaseable | Part Number |
| --- | --- | --- |
| Outside Snap Ring Style | Yes | 15-153X |
| Inside Snap Ring Style | Yes | 25-1203X |
| Inside Snap Ring Style | Yes | 25-1309X |
| Outside Snap Ring Style | Yes | 25-153X |
| Outside Snap Ring/Inside Snap Ring Style | Yes | 25-3227X |
| Inside Snap Ring Style | Yes | 5-1203X |
| Inside Snap Ring Style | Yes | 5-1309X |
| Outside Snap Ring Style | Yes | 5-1310-1X |
| Outside Snap Ring Style | No | 5-1310X |
| Outside Snap Ring Style | Yes | 5-153X |
| Outside Snap Ring/Inside Snap Ring Style | Yes | 5-3227X |
| Outside Snap Ring/Inside Snap Ring Style | No | 5-7437X |
| Inside Snap Ring Style | No | 5-811X |