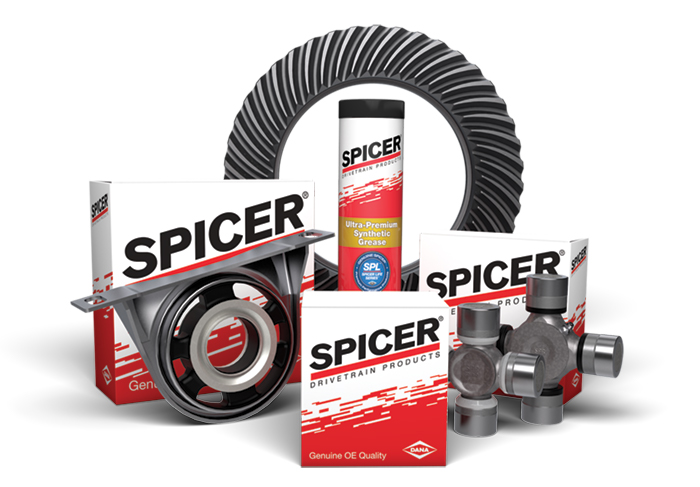 Repair Solutions Designed for 1994-2002 Trucks
The 1994 launch of the redesigned Ram line was met with immediate success, with high sales and an enthusiastic reception from Dodge diesel truck fans. Service a hard-working second-generation Dodge truck with the replacement parts that are also an upgrade: Spicer® driveline products. Trust the Dana-backed innovative solutions from Spicer to power your Dodge vehicle forward.
Check out our streamlined ecommerce and parts locator platform DanaAftermarket.com or see our Where to Buy page.
Dodge and Ram are registered trademarks of Chrysler Group LLC.
Axle Shafts
| Axle Model | Axle Type | Notes(s) | Part Number |
| --- | --- | --- | --- |
| Dana 60 | Inner Shaft | | 45531 |
| Dana 60 | Outer Shaft | | 80375 |
| Dana 44 | Outer Shaft | | 620200 |
| Dana 60 | Complete Assembly | | 708063 |
| Dana 60 | Complete Assembly | | 708064 |
| Dana 44 | Complete Assembly | w/ Disconnect | 10016892 |
| Dana 70 | Shaft only | | 43811-12 |
| Dana 80 | Shaft only | Length: 36.650" | 45553-1 |
| Dana 80 | Shaft only | Length: 39.000" | 45553-2 |
| Dana 80 | Shaft only | Length: 36.500" | 45553-3 |
| Dana 44 | Complete Assembly | w/o Disconnect | 74759-1X |
| Dana 44 | Complete Assembly | w/o Disconnect | 74760-1X |
| Dana 44 | Outer Shaft | | 74917X |
| Dana 60 | Complete Assembly | w/o ABS | 76471X |
| Dana 60 | Complete Assembly | w/o ABS | 76472X |
| Dana 60 | Complete Assembly | w/ ABS | 76627X |
| Dana 60 | Complete Assembly | w/ ABS | 76628X |
| Dana 44 | Complete Assembly | w/ Disconnect | 76812-1X |
| Dana 44 | Inner Shaft | | 76814-1X |
| Dana 44 | Inner Shaft | | 76815-1X |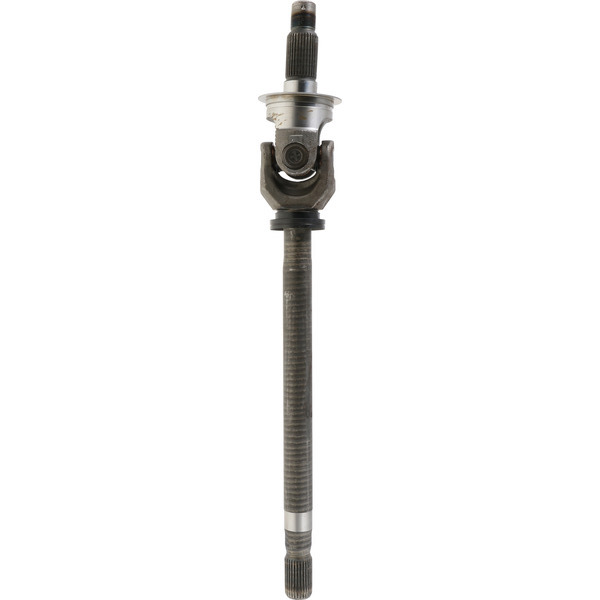 Gear Sets
| Axle Model | Location | Gear Ratio | Carrier Break | Ring Gear Rotation | Part Number |
| --- | --- | --- | --- | --- | --- |
| Dana 80 | Rear | 4.30 | 4.10 & Up | Standard | 80651 |
| Dana 80 | Rear | 4.63 | 4.10 & Up | Standard | 80730 |
| Dana 80 | Rear | 4.88 | 4.10 & Up | Standard | 84002 |
| Dana 80 | Rear | 5.38 | 4.10 & Up | Standard | 84003 |
| Dana 80 | Rear | 4.10 | 4.10 & Up | Standard | 2013526 |
| Dana 70 | Rear | 4.56 | 4.56 & Up | Standard | 2013538 |
| Dana 80 | Rear | 3.73 | 4.10 & Up | Standard | 2018597 |
| Dana 60 | Rear | 4.88 | 4.10 & Down | Standard | 2019214 |
| Dana 60 | Rear | 5.13 | 4.56 & Up | Standard | 2019217 |
| Dana 44 | Rear | 4.09 | 3.92 & Up | Standard | 2020425 |
| Dana 44 | Front | 3.54 | 3.73 & Down | Standard | 2020428 |
| Dana 44 | Rear | 5.89 | 3.92 & Up | Standard | 2020431 |
| Dana 70 | Rear | 5.86 | 4.56 & Up | Standard | 2020461 |
| Dana 60 | Front/Rear | 4.56 | 4.56 & Up | Standard | 2020603 |
| Dana 60 | Front/Rear | 5.13 | 4.56 & Up | Standard | 2020606 |
| Dana 44 | Rear | 4.27 | 3.92 & Up | Standard | 2020793 |
| Dana 44 | Rear | 5.38 | 3.92 & Up | Standard | 2020806 |
| Dana 44 | Rear | 3.92 | 3.92 & Up | Standard | 2020809 |
| Dana 60 | Front/Rear | 3.54 | 4.10 & Down | Standard | 2020874 |
| Dana 60 | Front/Rear | 5.38 | 4.56 & Up | Standard | 2020877 |
| Dana 60 | Front/Rear | 4.09 | 4.10 & Down | Standard | 2020880 |
| Dana 70 | Rear | 4.88 | 4.56 & Up | Standard | 2020918 |
| Dana 70 | Rear | 3.54 | 4.10 & Down | Standard | 2021406 |
| Dana 60 | Front/Rear | 3.73 | 4.10 & Down | Standard | 2021412 |
| Dana 44 | Front/Rear | 4.56 | 3.92 & Up | Standard | 10001274 |
| Dana 44 | Front/Rear | 4.56 | 3.73 & Down | Standard | 10001279 |
| Dana 44 | Front/Rear | 4.89 | 3.92 & Up | Standard | 10001282 |
| Dana 44 | Front/Rear | 5.13 | 3.92 & Up | Standard | 10001288 |
| Dana 44 | Front/Rear | 5.13 | 3.73 & Down | Standard | 10001291 |
| Dana 80 | Rear | 4.11 | 3.73 & Down | Standard | 10001313 |
| Dana 80 | Rear | 3.54 | 3.73 & Down | Standard | 10001481 |
| Dana 44 | Rear | 4.09 | 3.73 & Down | Standard | 10001711 |
| Dana 60 | Front/Rear | 4.88 | 4.56 & Up | Standard | 10001720 |
| Dana 60 | Front/Rear | 5.86 | 4.56 & Up | Standard | 10001723 |
| Dana 60 | Front/Rear | 7.17 | 4.56 & Up | Standard | 10001729 |
| Dana 44 | Front/Rear | 4.88 | 3.92 & Up | Standard | 10005314 |
| Chrysler 8.25 | Rear | 3.55 | None | Standard | 10009172 |
| Chrysler 8.25 | Rear | 4.88 | None | Standard | 10009174 |
| Chrysler 8.25 | Rear | 4.56 | None | Standard | 10035439 |
| Chrysler 8.25 | Rear | 4.10 | None | Standard | 10036906 |
| Dana 44 | Front | 3.92 | 3.92 & Up | Standard | 22104-5X |
| Dana 44 | Rear | 4.55 | 3.92 & Up | Standard | 22105-5X |
| Dana 44 | Front/Rear | 3.73 | 3.73 & Down | Standard | 22736-5X |
| Dana 44 | Front/Rear | 4.09 | 3.92 & Up | Standard | 22745-5X |
| Dana 44 | Front/Rear | 3.54 | 3.73 & Down | Standard | 22856-5X |
| Dana 60 | Front/Rear | 3.54 | 3.73 & Down | Standard | 24813X |
| Dana 60 | Rear | 4.56 | 4.56 & Up | Standard | 25127-5X |
| Dana 60 | Front/Rear | 4.88 | 4.56 & Up | Standard | 25334X |
| Dana 60 | Front/Rear | 5.86 | 4.56 & Up | Standard | 25784X |
| Dana 60 | Front/Rear | 6.17 | 4.56 & Up | Standard | 26628X |
| Dana 60 | Rear | 7.17 | 4.56 & Up | Standard | 26756X |
| Dana 60 | Rear | 5.38 | 4.56 & Up | Standard | 27518X |
| Dana 44 | Rear | 4.27 | 3.92 & Up | Standard | 706017-10X |
| Dana 44 | Front | 3.92 | 3.92 & Up | Standard | 706017-11X |
| Dana 44 | Front/Rear | 3.07 | 3.73 & Down | Standard | 706017-1X |
| Dana 44 | Rear | 3.31 | 3.73 & Down | Standard | 706017-2X |
| Dana 44 | Front/Rear | 5.38 | 3.92 & Up | Standard | 706017-8X |
| Dana 44 | Rear | 5.89 | 3.92 & Up | Standard | 706017-9X |
| Dana 70 | Rear | 5.86 | 4.56 & Up | Standard | 706999-10X |
| Dana 70 | Rear | 6.17 | 4.56 & Up | Standard | 706999-12X |
| Dana 80 | Rear | 3.31 | 3.73 & Down | Standard | 707060-7X |
| Dana 44 | Front/Rear | 4.10 | 3.92 & Up | Standard | 707309-1X |
| Dana 60 | Front/Rear | 3.55 | 4.10 & Down | Standard | 708009-1 |
| Dana 60 | Front/Rear | 4.10 | 4.10 & Down | Standard | 708009-2 |
| Dana 60 | Front/Rear | 4.10 | 4.10 & Down | Standard | 708009-2 |
| Dana 70 | Rear | 3.54 | 4.10 & Down | Standard | 708015-1 |
| Dana 70 | Rear | 4.10 | 4.10 & Down | Standard | 708015-2 |
| Dana 80 | Rear | 3.54 | 3.73 & Down | Standard | 708026-1 |
| Dana 80 | Rear | 4.10 | 4.10 & Up | Standard | 708026-2 |
| Dana 80 | Rear | 3.54 | 3.73 & Down | Standard | 708026-3 |
| Dana 80 | Rear | 3.54 | 3.73 & Down | Standard | 708150-1 |
| Dana 61 | Rear | 4.56 | 4.10 & Down | Standard | 70907X |
| Dana 70 | Rear | 4.88 | 4.56 & Up | Standard | 72148-5X |
| Dana 70 | Rear | 4.88 | 4.56 & Up | Standard | 72148X |
| Dana 70 | Rear | 5.13 | 4.56 & Up | Standard | 72150-5X |
| Dana 70 | Rear | 5.13 | 4.56 & Up | Standard | 72150X |
| Dana 70 | Rear | 4.56 | 4.56 & Up | Standard | 72152-5X |
| Dana 70 | Rear | 4.10 | 4.10 & Down | Standard | 72154X |
| Dana 70 | Rear | 5.86 | 4.56 & Up | Standard | 72156X |
| Dana 70 | Rear | 3.73 | 4.10 & Down | Standard | 72159-5X |
| Dana 70 | Rear | 3.73 | 4.10 & Down | Standard | 72159X |
| Dana 70 | Rear | 7.17 | 4.56 & Up | Standard | 72162-5X |
| Dana 70 | Rear | 6.17 | 4.56 & Up | Standard | 72164X |
| Dana 80 | Rear | 5.13 | 4.10 & Up | Standard | 73168-5X |
| Dana 80 | Rear | 4.10 | 4.10 & Up | Standard | 73200-5X |
| Dana 80 | Rear | 3.54 | 3.73 & Down | Standard | 73353X |
| Dana 80 | Rear | 3.31 | 3.73 & Down | Standard | 74375X |
| Dana 60 | Front/Rear | 3.55 | 4.10 & Down | Standard | 75185-5X |
| Dana 60 | Front/Rear | 4.10 | 4.10 & Down | Standard | 75248-5X |
| Dana 80 | Rear | 5.13 | 4.10 & Up | Standard | 75621X |
| Dana 70 | Rear | 4.10 | 4.10 & Down | Standard | 75999-5X |
| Dana 60 | Rear | 4.10 | 4.10 & Down | Standard | 76047X |
| Dana 60 | Front/Rear | 3.73 | 4.10 & Down | Standard | 76089X |
| Dana 70 | Rear | 3.54 | 4.10 & Down | Standard | 76568-5X |
| Dana 70 | Rear | 3.54 | 4.10 & Down | Standard | 76568X |
| Dana 80 | Rear | 4.63 | 4.10 & Up | Standard | 80730-5 |
| Dana 80 | Rear | 4.88 | 4.10 & Up | Standard | 84002-5 |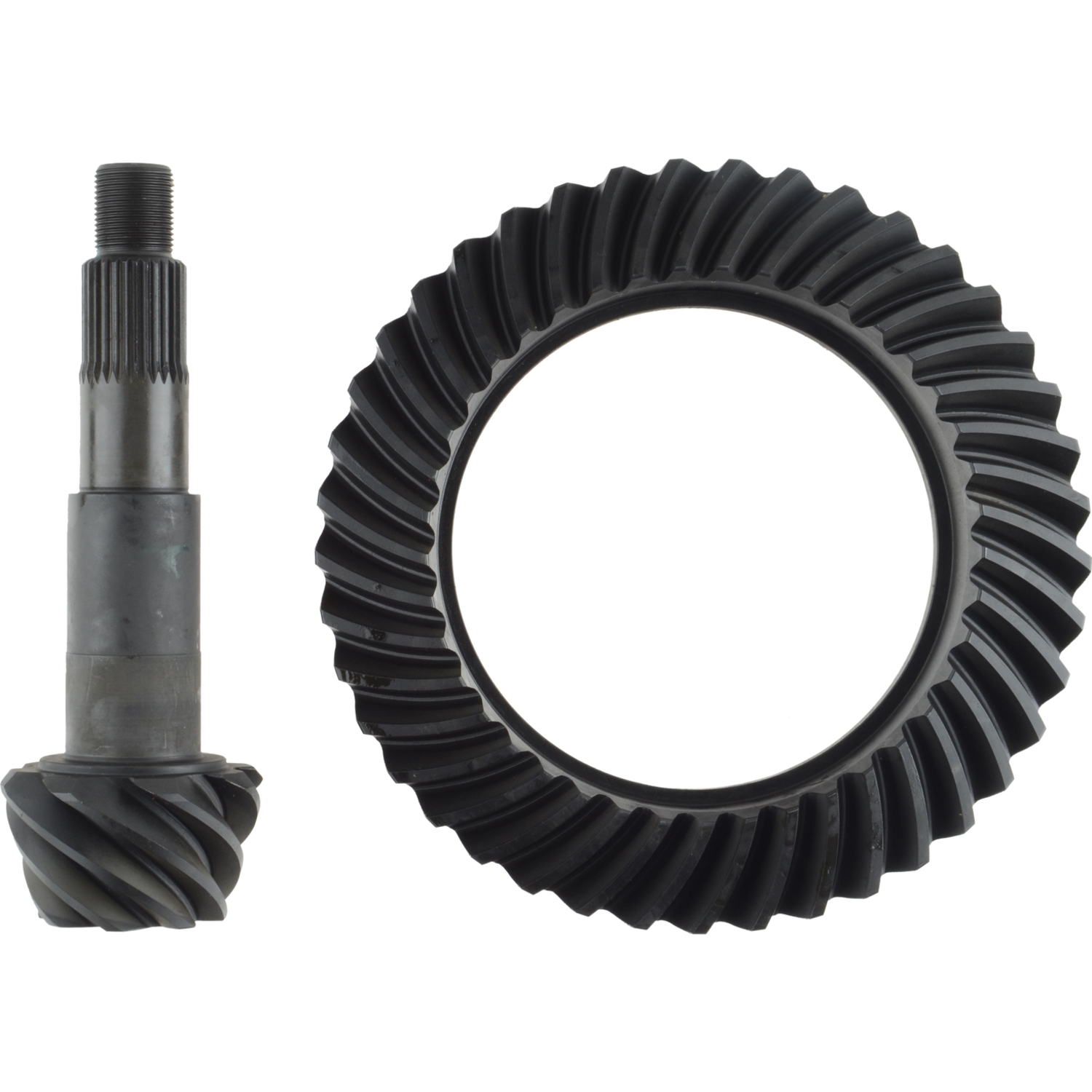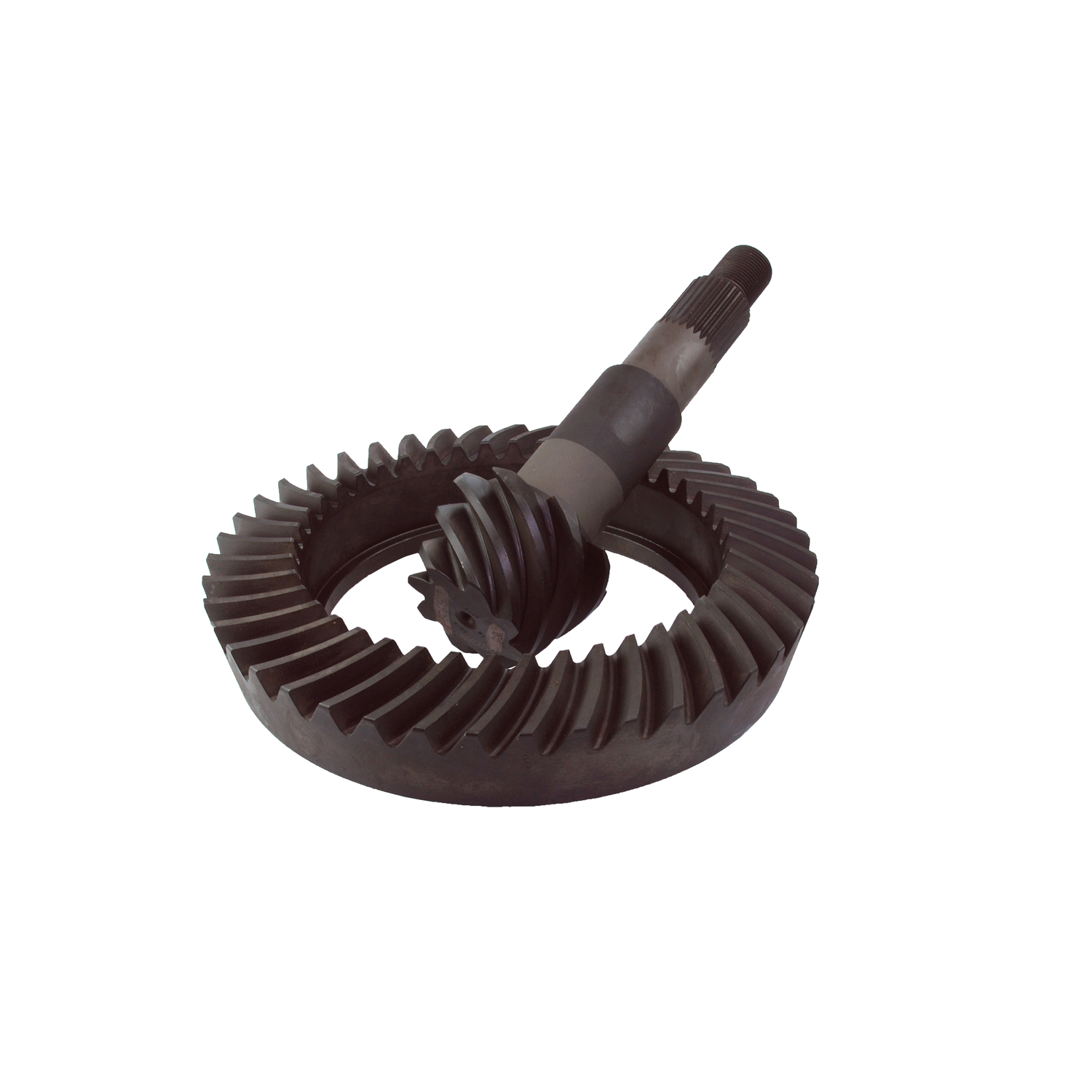 U-Joints
| Style | Greasable | Part Number |
| --- | --- | --- |
| Outside Snap Ring Style | Yes | 15-160X |
| Outside Snap Ring Style | Yes | 15-178X |
| Outside Snap Ring Style | Yes | 25-160X |
| Outside Snap Ring Style | Yes | 25-178X |
| Outside Snap Ring Style | Yes | 5-1350-1X |
| Outside Snap Ring Style | No | 5-1350X |
| Outside Snap Ring Style | Yes | 5-1410-1X |
| Outside Snap Ring Style | No | 5-1410X |
| Outside Snap Ring Style | Yes | 5-160X |
| Outside Snap Ring Style | Yes | 5-178X |
| Outside Snap Ring Style | No | SPL30-1350XC |
| Outside Snap Ring Style | Yes | 15-213X |
| Inside Snap Ring Style | Yes | 15-3147X |
| Outside Snap Ring Style | Yes | 25-213X |
| Inside Snap Ring Style | Yes | 25-3147X |
| Outside Snap Ring Style | Yes | 5-1330-1X |
| Outside Snap Ring Style | No | 5-1330X |
| Outside Snap Ring Style | Yes | 5-213X |
| Inside Snap Ring Style | Yes | 5-3147X |
| Inside Snap Ring Style | No | 5-795X |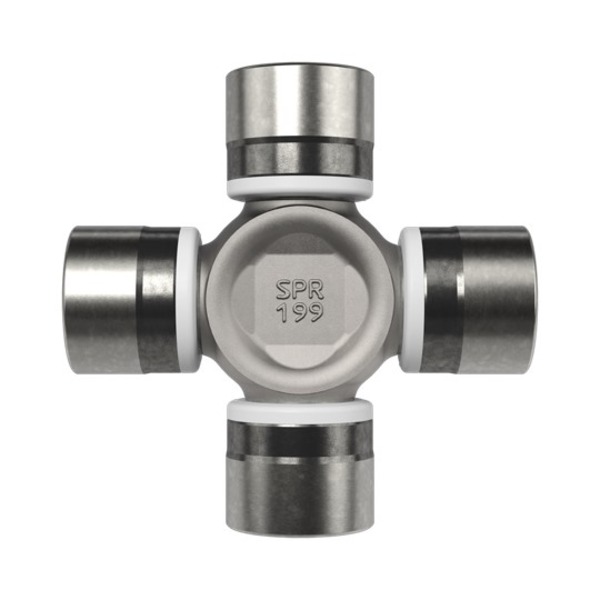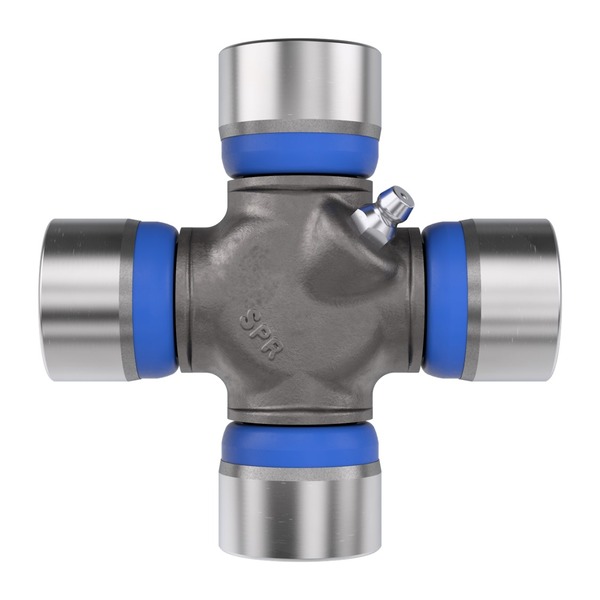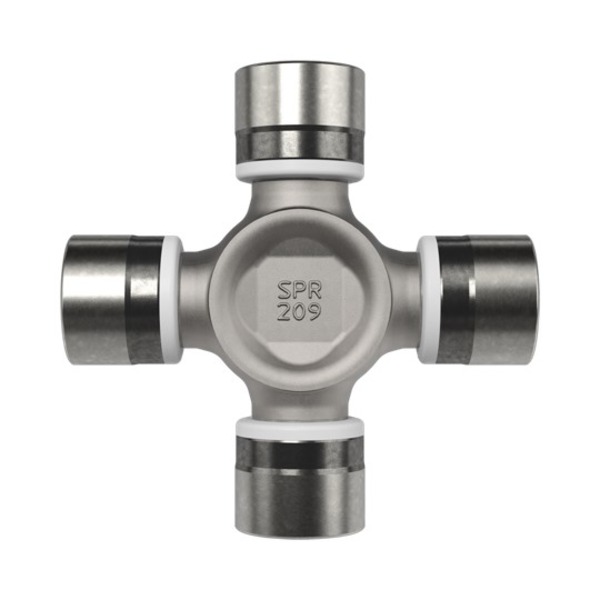 Differential Rebuild Kits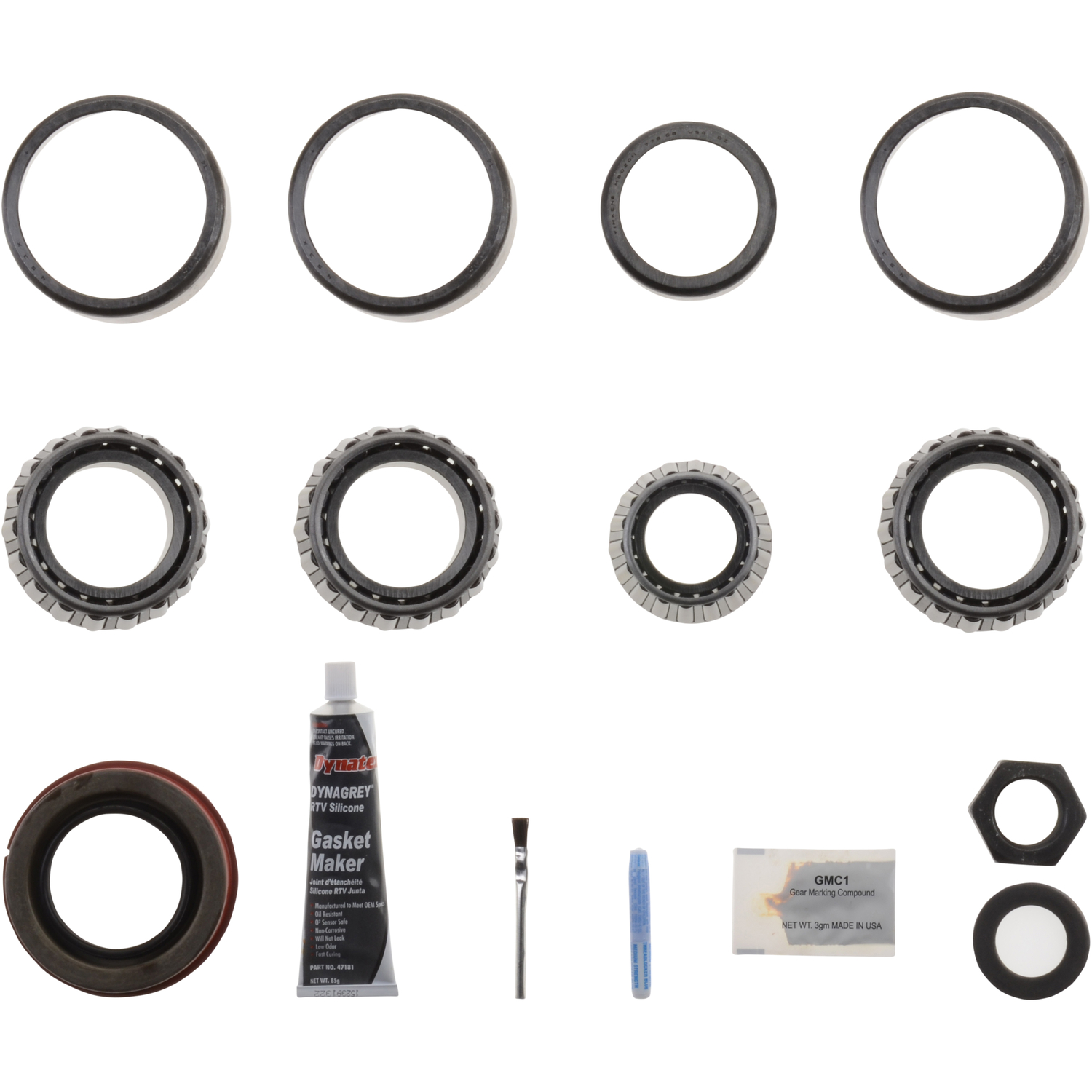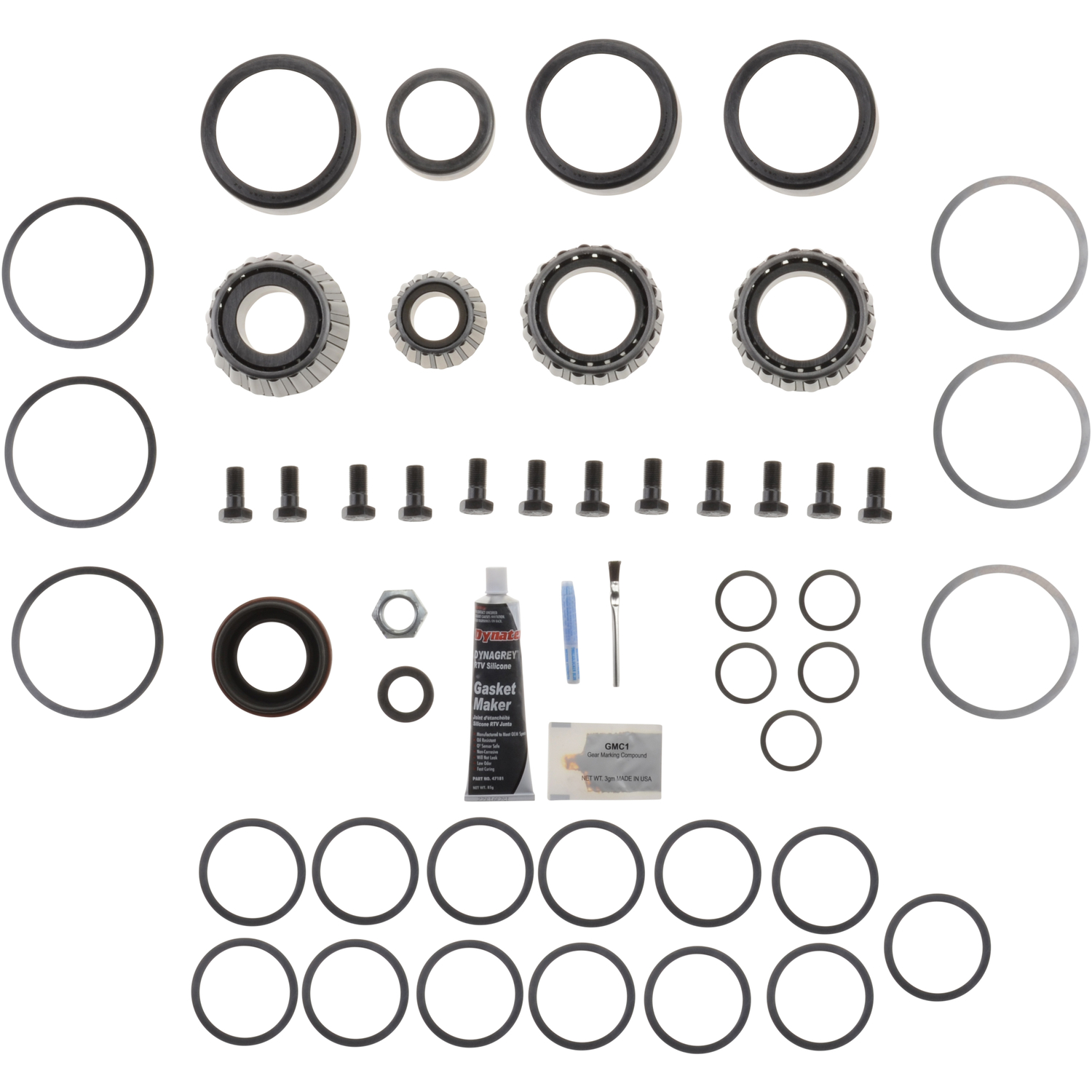 DIFFERENTIAL Covers
| Axle Model | Location | Material | Color | Bolts Included | Number of Bolts Req. | Gasket Included | Part Number |
| --- | --- | --- | --- | --- | --- | --- | --- |
| Dana 80 | Rear | Steel | Plain | Y | 10 | N | 708082 |
| Dana 80 | Rear | Steel | Plain | Y | 10 | N | 708151 |
| Dana 80 | Rear | Cast Aluminum | Gray | Y | 10 | N | 2013834 |
| Dana 44 | Rear | Nodular Iron | Gray | Y | 10 | Y | 10023536 |
| Dana 80 | Rear | Nodular Iron | Gray | Y | 12 | Y | 10023537 |
| Dana 60 | Front And Rear | Nodular Iron | Gray | Y | 10 | Y | 10024090 |
| Dana 44 | Front And Rear | Nodular Iron | Blue | Y | 10 | Y | 10048739 |
| Dana 70 | Front And Rear | Steel | Plain | N | 10 | N | 42815-1 |
| Dana 70 | Front And Rear | Steel | Plain | Y | 10 | Y | 706059X |
| Dana 60 | Front And Rear | Steel | Plain | Y | 10 | Y | 707014X |
| Dana 70 | Rear | Steel | Plain | Y | 10 | N | 707105-1X |
| Dana 80 | Rear | Steel | Plain | Y | 10 | N | 707231X |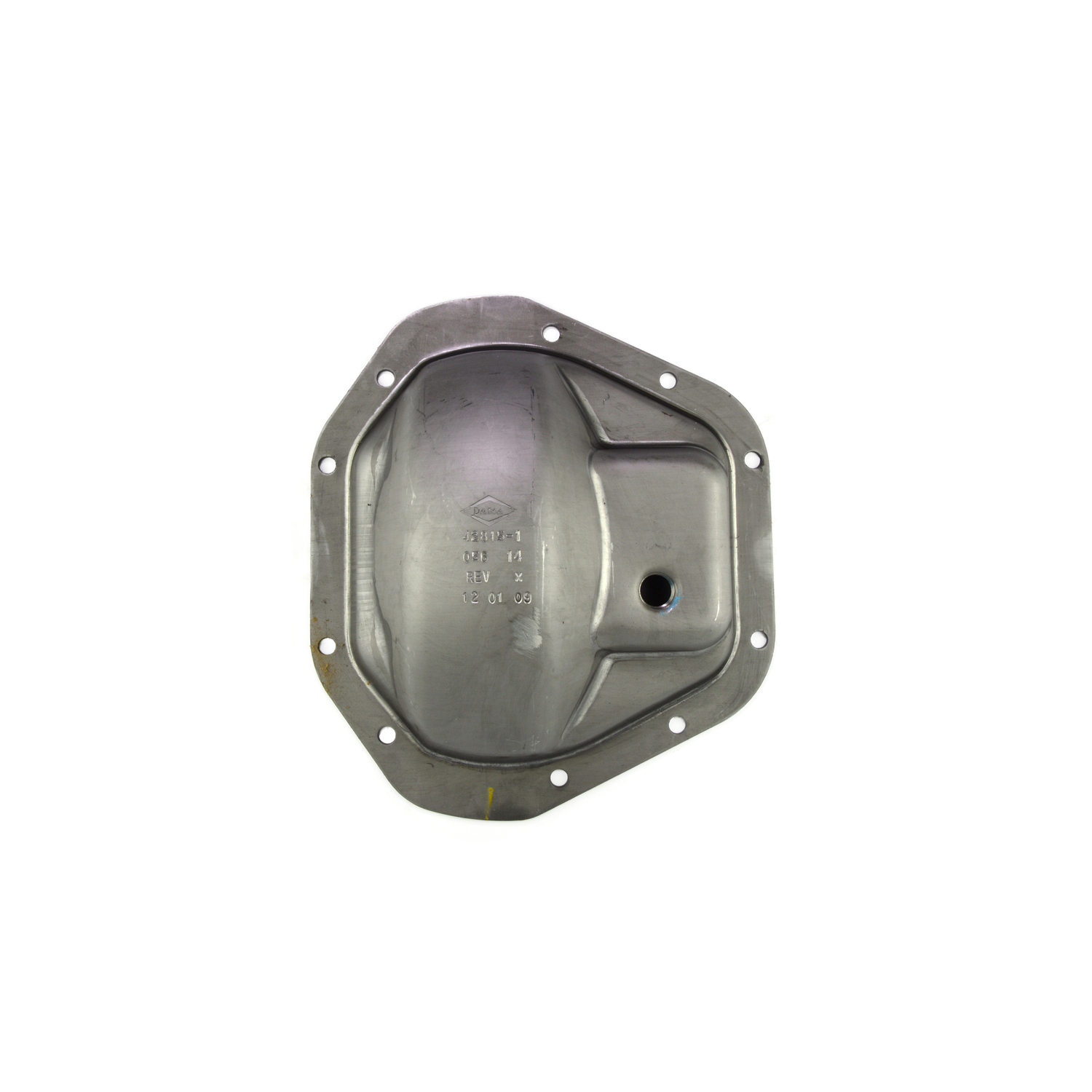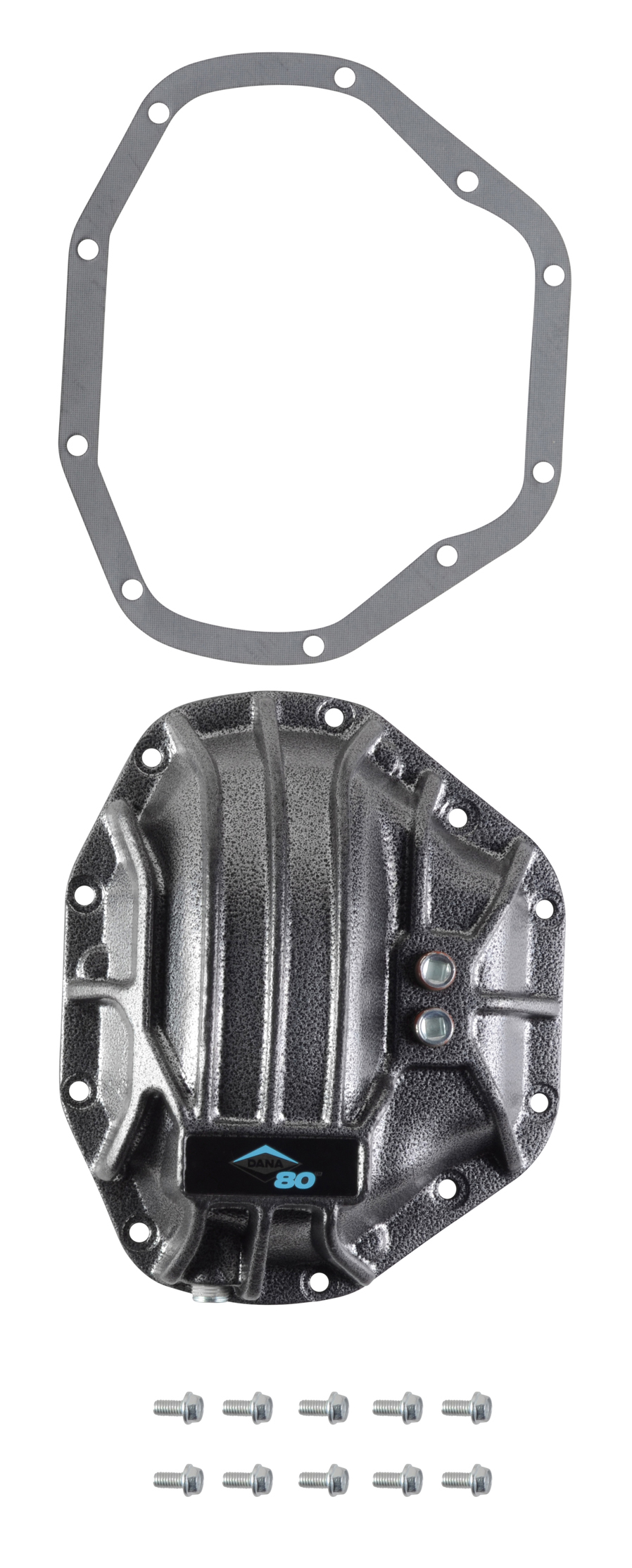 Ball Joints
| Axle Model | Part Type | Location | Part Number |
| --- | --- | --- | --- |
| Dana 44 | Suspension Ball Joint | Upper | 40112 |
| Dana 50/60 | Suspension Ball Joint | Lower | 40113 |
| Dana 60 | Suspension Ball Joint | Upper | 2001257 |
| Dana 60 | Suspension Ball Joint | Lower | 2001258 |
| Dana 30/44 | Suspension Ball Joint Kit | Upper/Lower | 706116X |
| Dana 60 | Suspension Ball Joint Kit | Upper/Lower | 707469X |