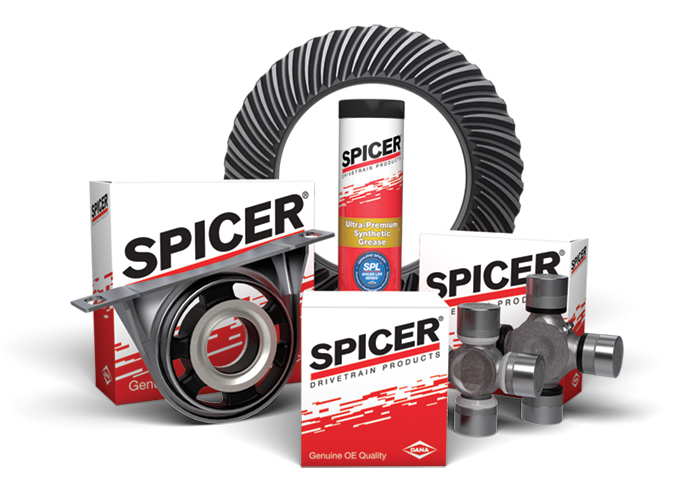 Repair Solutions Designed for 2009-Current Trucks
When upgrades or repairs are required for a fourth-generation Ram truck, trust the Dana-backed innovative solutions from Spicer®. Find precisely-manufactured replacement parts that adhere to rigorous OEM parameters for 2009-current trucks. With parts that are OE-quality or better, Ram trucks will remain the reliable workhorses they were designed to be for years to come.
Check out our streamlined ecommerce and parts locator platform DanaAftermarket.com or see our Where to Buy page.
Dodge and Ram are registered trademarks of Chrysler Group LLC.
Gear Sets
| Axle Model | Location | Gear Ratio | Carrier Break | Ring Gear Rotation | Part Number |
| --- | --- | --- | --- | --- | --- |
| AAM 11.5 | Rear | 3.73 | None | Standard | 2020648 |
| AAM 11.5 | Rear | 4.10 | None | Standard | 2020651 |
| AAM 11.5 | Rear | 4.88 | None | Standard | 2020657 |
| AAM 11.5 | Rear | 5.13 | None | Standard | 2023688 |
| AAM 11.5 | Rear | 5.38 | None | Standard | 2023691 |
| AAM 11.5 | Rear | 3.42 | None | Standard | 10004686 |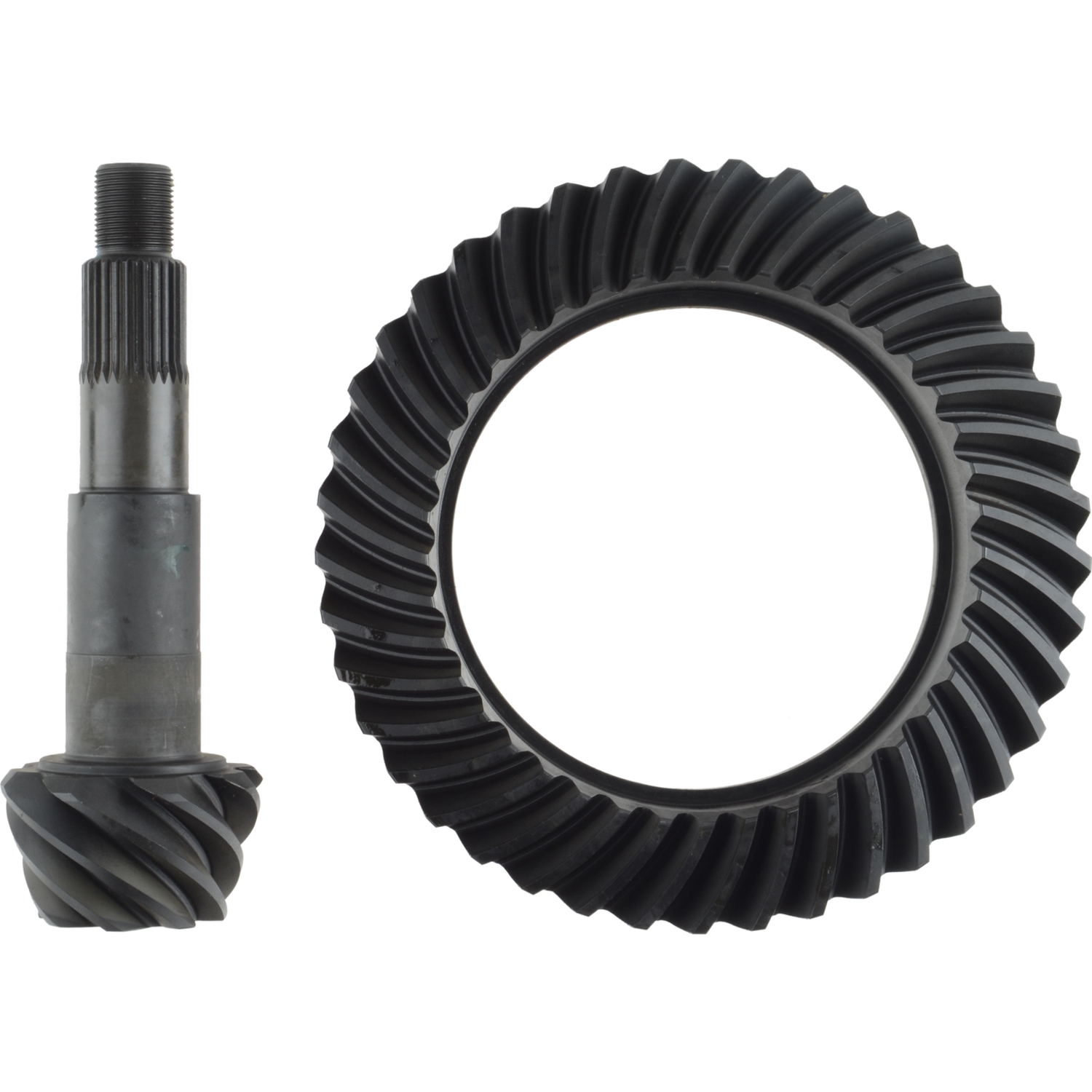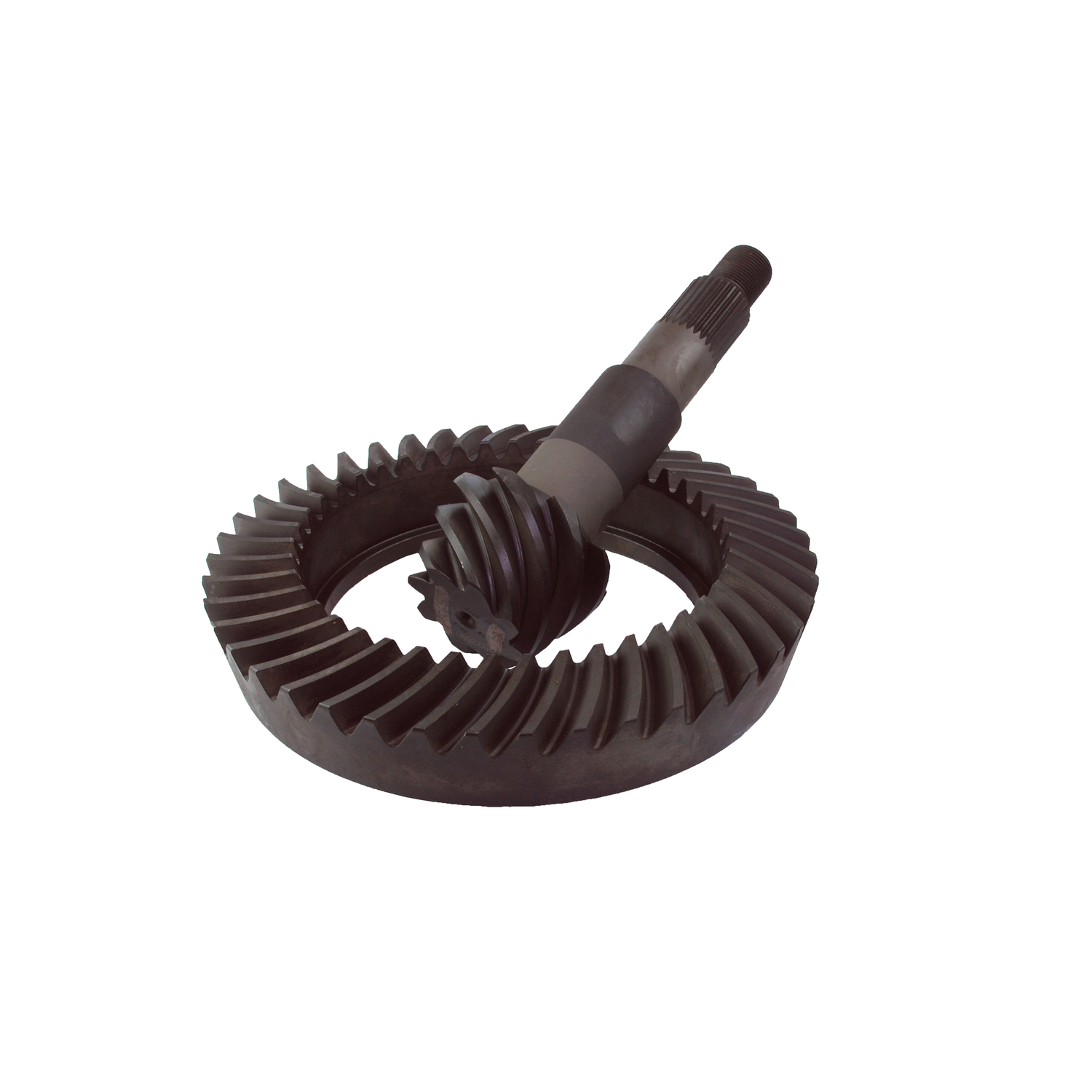 U-Joints
| Style | Greaseable | Part Number |
| --- | --- | --- |
| Outside Snap Ring Style | Yes | 15-160X |
| Outside Snap Ring Style | Yes | 15-178X |
| Outside Snap Ring Style | Yes | 25-160X |
| Outside Snap Ring Style | Yes | 25-178X |
| Outside Snap Ring Style | Yes | 5-1350-1X |
| Outside Snap Ring Style | No | 5-1350X |
| Outside Snap Ring Style | Yes | 5-1410-1X |
| Outside Snap Ring Style | No | 5-1410X |
| Outside Snap Ring Style | Yes | 5-160X |
| Outside Snap Ring Style | Yes | 5-178X |
| Outside Snap Ring Style | No | SPL30-1350XC |
| Outside Snap Ring Style | Yes | 15-3206X |
| Outside Snap Ring Style | Yes | 15-3207X |
| Outside Snap Ring Style | Yes | 25-3206X |
| Outside Snap Ring Style | Yes | 25-3207X |
| Outside Snap Ring Style | Yes | 25-3230X |
| Outside Snap Ring Style | No | 5-3206X |
| Outside Snap Ring Style | No | 5-3207X |
| Outside Snap Ring Style | No | 5-3230X |
| Outside Snap Ring Style | Yes | 15-155X |
| Outside Snap Ring Style | Yes | 15-188X |
| Outside Snap Ring Style | Yes | 25-155X |
| Outside Snap Ring Style | Yes | 25-188X |
| Outside Snap Ring Style | Yes | 5-155X |
| Outside Snap Ring Style | Yes | 5-188X |
| Outside Snap Ring Style | Yes | 5-275X |
| Outside Snap Ring Style | Yes | SPL55-1X |
| Outside Snap Ring Style | No | SPL55X |
| Outside Snap Ring Style | Yes | SPL70-1X |
| Outside Snap Ring Style | No | SPL70X |