Spicer Driveshafts for Improved Strength in Your Jeep.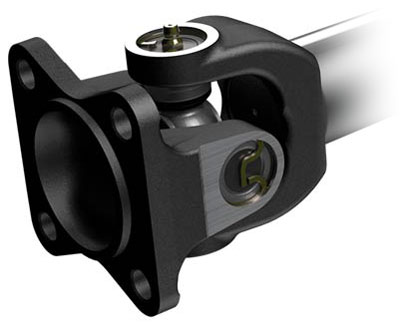 Dana is providing Jeep® owners with an upgrade for their Wrangler® JK with this new high-performance Spicer driveshaft.
Engineered with a smaller diameter

Able to clear the vehicle's exhaust  

Includes direct-fit bolt-in flange, this driveshaft
Provides ease of installation and a better off-road experience 
Optimized for 0"- 2" and 2"- 4" lifts on the Jeep JK
Delivers strength that can exceed even original equipment
Features tubes that are 50% thicker than original equipment components
Jeep enthusiasts everywhere trust genuine Spicer parts for unparalleled performance in even the toughest conditions. The new genuine Spicer driveshaft, built specifically for the Jeep Wrangler JK, gives drivers an added edge when going off-road.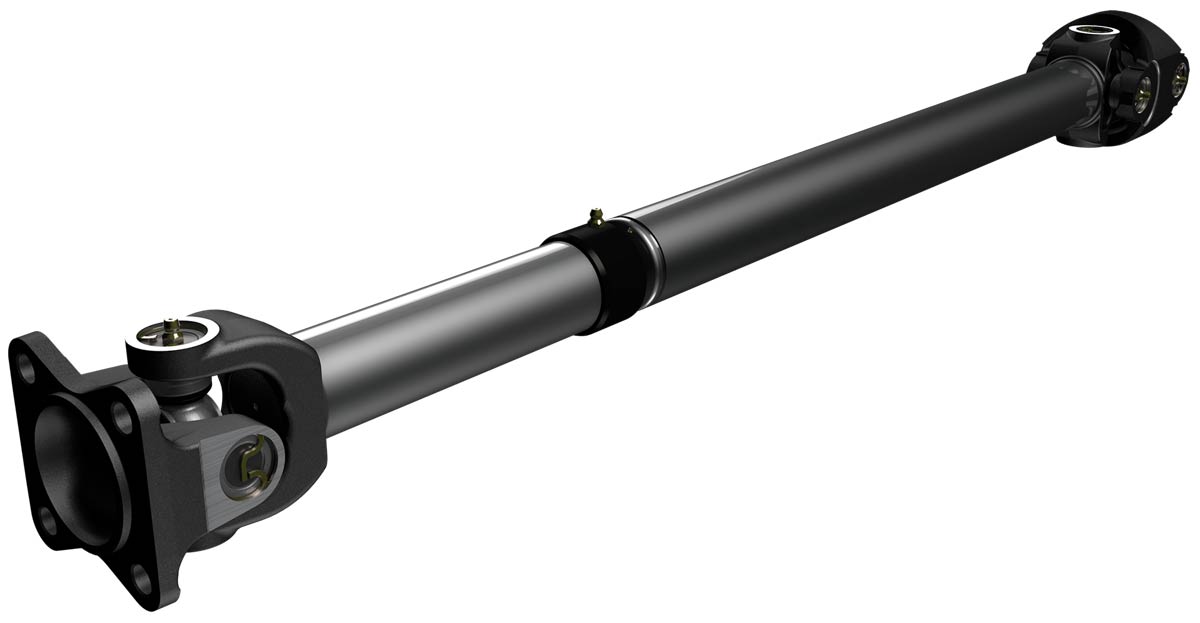 These Spicer driveshafts are optimized for 0"- 2" and 2"- 4" lifts on the Jeep Wrangler JK. 
Find out why the Spicer name has been trusted for generations, and why our innovations will continue to inspire off-roaders to push the boundaries for years to come.
A Direct-Fit, Bolt-In Replacement for the Jeep Wrangler JK.
This driveshaft features a smaller diameter, which will not interfere with the Jeep Wrangler JK exhaust. In addition, you will enjoy the following advantages:
One-piece flange

Prevents run-out
Eliminates need for an adapter
Bolts to the stock Jeep axle

Optimized for 0" - 2" and a 2" - 4" lift

Ideal for larger tires
Offers improved ground clearance

Thicker tube than original equipment part

50% thicker than OE shaft
Delivers added strength

Longer slip yoke for increased travel

More extension and compression through the tube shaft


Locate Driveshafts for the Jeep Wrangler JK.
Get the lift you're looking for in your Jeep Wrangler JK—get in touch with the Spicer parts dealer in your area. And be sure to check out the full range of Dana-backed products designed to unleash the performance in your vehicle. 
Jeep, Spicer, and Dana — Legendary Brands Built Stronger Together.  Read Our Story
Spicer® 1350 Driveshaft for Ultimate Dana 60TM Equipped Jeep® Wrangler® JK 
Built from high-quality steel to deliver the ruggedness and durability you're already getting in your Ultimate Dana 60TM axles, 1350 Series driveshafts are engineered for applications that require high horsepower and torque. 

100% bolt-in solution

Includes all required mounting hardware

Extra thick tubing

2 inch outer diameter / .120 inch thick wall tube

Long-slip design

Features 6 inches of travel

Slip assembly located at the T-case

Minimizes impact damage and contamination