The Ultimate Lube for SPL U-Joints, Slip Yokes, and Slip Joints.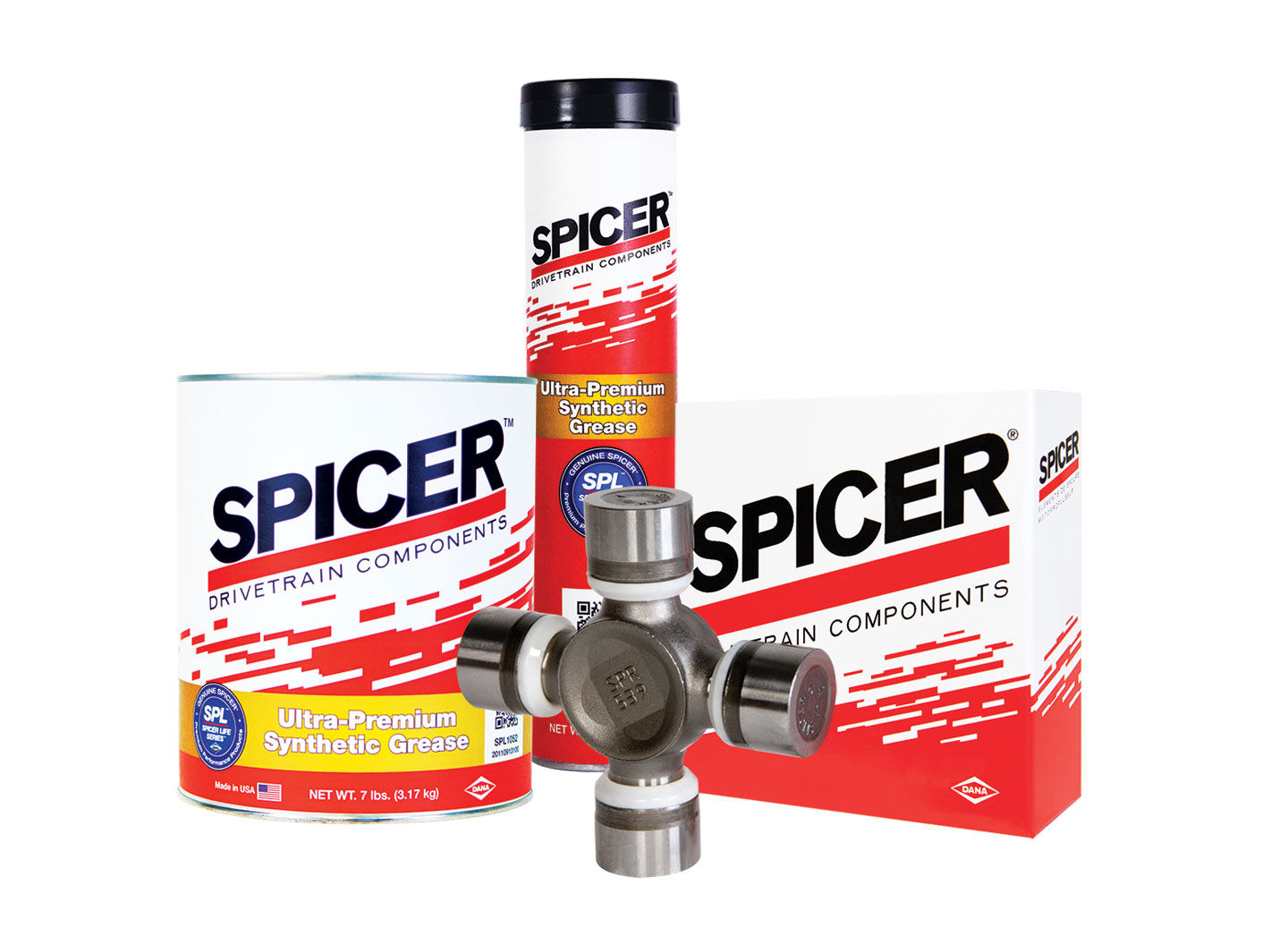 Spicer® ultra-premium synthetic grease that delivers peak performance for not only Spicer Life Series® parts but all driveline components. Trust Spicer Life Series® ultra-premium synthetic grease to offer significant advantages for all applications, including: 
Excellent load-carrying ability
Wear resistance
Protection against corrosion 
 
You've placed your trust in SPL u-joints, slip yokes, and slip joints. Don't skimp on the lubrication that keeps everything running smoothly.
Genuine Spicer ultra-premium synthetic grease is the only synthetic lubricant that meets the exacting standards that have made Spicer the name people trust. Compatible with all NLGI-2 greases, Spicer ultra-premium synthetic grease delivers professional-grade quality.
Manufactured using high-tech calcium sulfonate

For superior performance and innate lubricity even at high temperatures 

Eliminates the need for performance additives containing sulfur, phosphorus or zinc

For a more environmentally friendly lubrication option
Ultra-Premium Synthetic Grease
Increase Bearing Life by More Than 30%.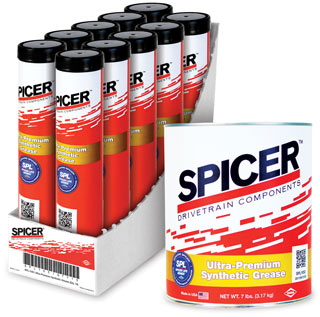 Spicer ultra-premium synthetic grease is available in 10-packs of 14-oz. tubes (SPL 1051) or 1-gallon tubs (SPL 1052). It's part of a complete line of lubricants manufactured to meet the exact specifications of genuine Spicer products.
Learn more about Spicer ultra-premium synthetic grease by downloading the information on the right. Then find dealers who offer Spicer lubricants near you.