Dana Opens New Facility in Slidell, La.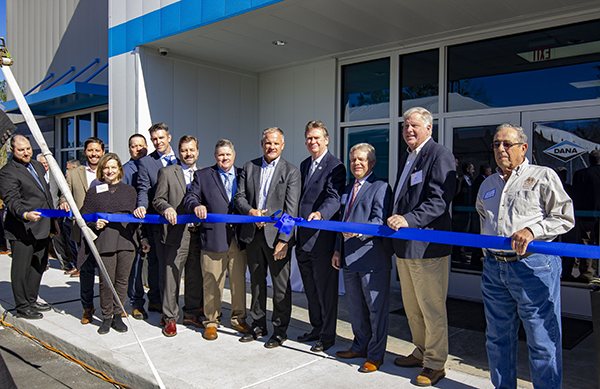 SLIDELL, La. – Dana Incorporated announced that it has opened the doors to a nearly 32,000 square-foot (3,000 square-meter) facility in Slidell, Louisiana, for the repair, service, and assembly of industrial gearboxes, including the ability to custom-make gears up to 6.5 feet (2 meters).
Located in the Fremaux Park development, the new facility replaces the company's current operations in Slidell, offering a larger footprint to meet the growing demand for industrial gearbox service, repair, and refurbishment. Dana has also invested in gear grinding and hobbing equipment and skilled personnel to increase the ability to quickly turn-around gearboxes for customers.
In addition to the facility in Slidell, Dana has 26 service and assembly centers around the world that provide custom solutions for gearboxes used in a variety of applications such as mining, steel and metal, pulp and paper, power generation, food processing, marine, cement, wind power, water treatment, and much more.