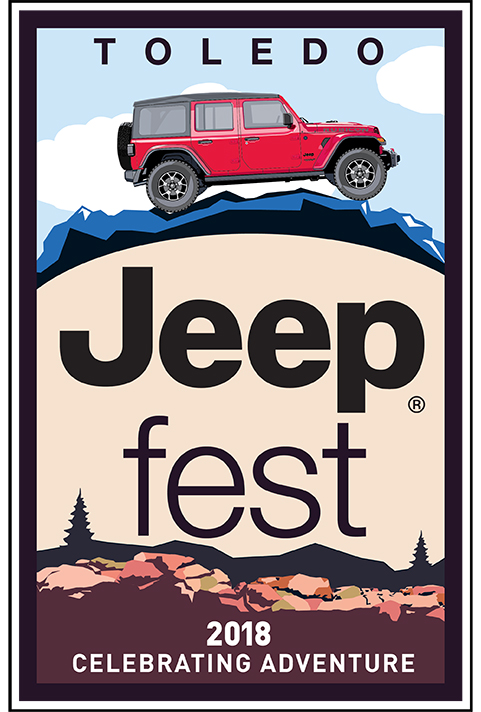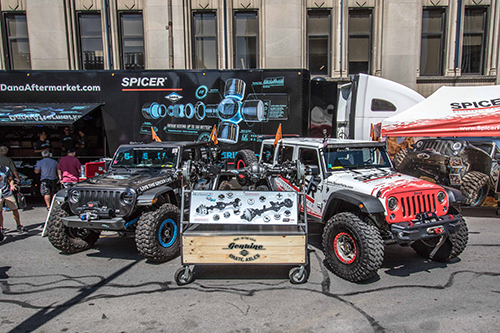 If it's a Jeep® thing, you can bet it's a Toledo, Ohio thing too. Jeeps have rolled off the assembly line in Toledo – equipped with Dana axles – since the Jeep brand launched in 1941. Today, the ever-popular Jeep Wrangler® is produced in Toledo at FCA's state-of-the-art Toledo Assembly Complex. Just three miles down the road, Dana continues their tradition of producing the powerful, durable axles that Jeep owners rely on at the Toledo Driveline plant. All 2018 Jeep JLs come right off the line with Dana axles produced there. Given Jeep's rich history in Toledo and so much local Jeep pride, it's no wonder that there's an event in Toledo that revolves around the Jeep brand and lifestyle. The Toledo Jeep Fest is rapidly becoming a booming event, celebrating all things Jeep right where it all began.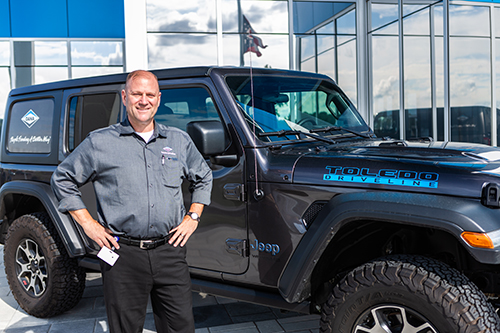 The inaugural Jeep Fest marked Jeep's 75th anniversary; this year's event, which took place on August 10-12, toasted the Toledo-made 2018 Jeep Wrangler JL. Toledo Driveline currently provides the front and rear axles for the Jeep Wrangler program in Toledo, preserving and continuing the historic partnership between Jeep and Dana. This creates a "source of tremendous pride for all of us" at Toledo Driveline, says plant manager Matt O'Neill. O'Neill and his fellow Dana employees hope "that the Jeep Fest grows in popularity, becoming another fantastic Toledo tradition that Dana can rally around, support, and help grow.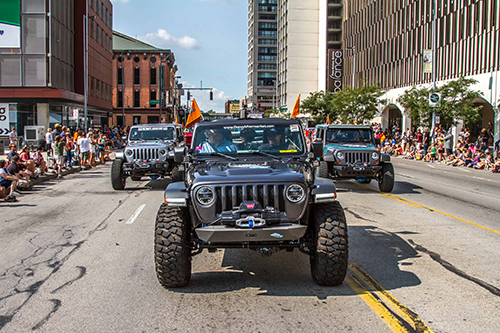 At least 1,600 Jeeps rolled through downtown Toledo during the 2018 Toledo Jeep Fest parade. O'Neill shares that he was lucky enough to participate, driving a Dana Jeep at the event. This spectacle, along with live entertainment, car shows, a vendor midway and more, drew an estimated 60,000 Jeep-lovers to Toledo this summer. "Twenty-seven different states were represented, along with Canada and Mexico," says Cindy Kerr of ConnecToledo Downtown Development Corp. With such overwhelming success, there is already talk of an event next year focused on the upcoming Jeep truck.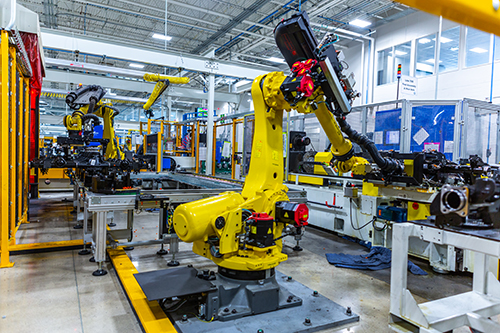 Jeep fans are buzzing about the anticipated 2019 release of the all-new Jeep pickup truck. These will also be built in Toledo, featuring Dana axles produced by Toledo Driveline. "This represents another opportunity to cement our local bond with Jeep, and to continue putting great Dana axles in yet another Jeep product." Jeep owners expect every component of their vehicles to be tough, reliable, and backed by the latest technologies. The Dana axles in every new Wrangler are no exception. "Dana is using high precision, state of the art measuring equipment in our lines to determine optimal build results for our axle center sections," O'Neill explains. The 300,000-square-foot Toledo Driveline facility features advanced operating systems and high-precision measuring equipment. "Our equipment measures in microns, which allows us to achieve extremely low levels of noise and vibration, and to meet and exceed stringent customer requirements on noise and vibration," says O'Neill. "It also increases the overall durability and longevity of our axles."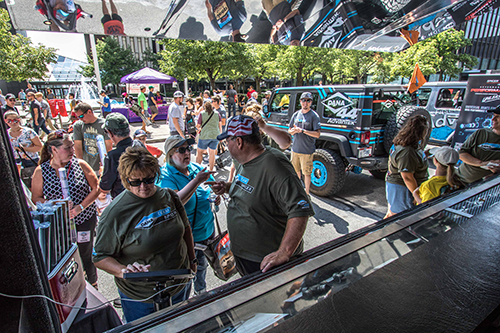 Coming standard with a Dana axle is an ideal place to start, but many Jeep owners are passionate about modifying and customizing their vehicles. So when it's time for larger tires to tackle extreme terrain, aftermarket axles and components from Dana are the obvious choice the accommodate the required increased gear ratio. Direct-fit bolt-in options like the tough Ultimate Dana 44™ front axle, or the high-performance front and rear Ultimate Dana 60™ axles, allow Jeep enthusiasts to easily upgrade. That same Dana quality is even available to owners of any vehicle – not just Jeeps – with the Dana Builder Axle Program, which provides brand-new genuine Spicer components for assembling a custom axle.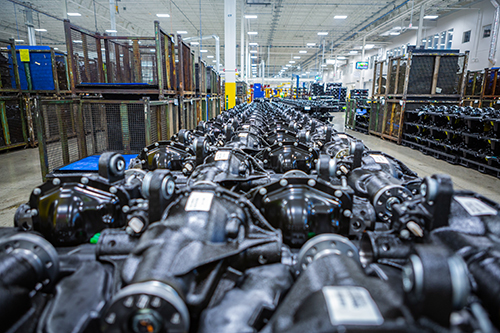 The Jeep brand and world-class drivetrain products from Dana represent a legendary relationship that began in Toledo over 75 years ago. Continued production of Jeeps and Dana axles and components, paired with city-wide Jeep celebrations that draw tens of thousands of visitors, will only serve to reinforce and deepen that connection in the years ahead.