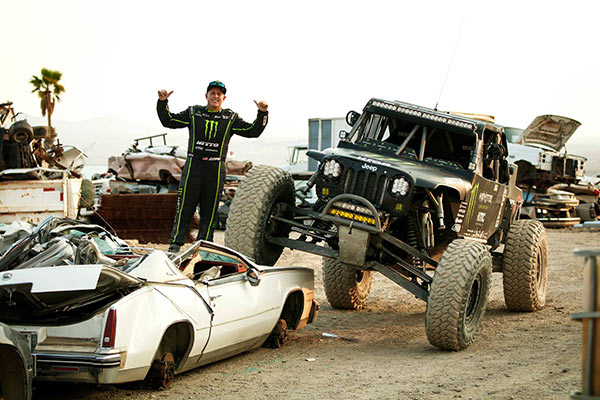 For most of the year, Johnson Valley is a peaceful, dry lake bed in the middle of California's Mojave Desert. But for a week in mid-winter, all traces of quiet are obliterated by the self-contained city known as Hammertown, set up to support the 60,000+ people who turn out for the King of the Hammers event. As a leader in driveline and axle technology for extreme environments, Dana and its Spicer parts are prominent at this desert-racing, rock-crawling event. At King of the Hammers 2019, Dana was there to support the amazing crew of volunteers and to back versatile professional racer Casey Currie.
"It's like no other event that most people ever experience," explains Jonathan Mobily, Aftermarket Light/Performance Vehicle Marketing Manager for Dana. "It's essentially an empty desert, and then 60,000 people just descend there, and live there for a week." Growing exponentially since it began in 2007, King of the Hammers (KOH) now includes a series of off-road races held over the course of 10 days. "It's a big community that just pops up around a love for off-roading," says Dana's Senior Manager of Motorsports, Randall Speir. "It's amazing! The growth is incredible year after year, and now it's getting global attention."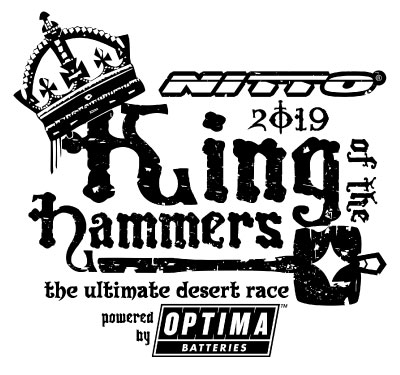 Such a tremendous undertaking doesn't come together without a great team, and Dana is privileged to play a part in many facets of this event. "There's this incredible team of volunteers that makes this event a reality – and it's an honor for Dana to support them," observes Speir. Throughout the event, volunteers not only have a hand in setting up and then deconstructing Hammertown, they also shuttle people to various points in the long desert race, flag the course if there are breakdowns or hazards, and more. Speir reports that the camaraderie of everyone who comes together at this family-friendly event – people from diverse backgrounds and from across the country – is truly inspirational.
One motivation for all these people to gather in the desert is to cheer on celebrated racers like Casey Currie. Currie's varied racing career proves his passion for the off-road lifestyle, with wins driving everything from trucks to motorcycles. He's finished second at KOH previously, and was back again this year to take on the desert with Dana as one of his proud sponsors.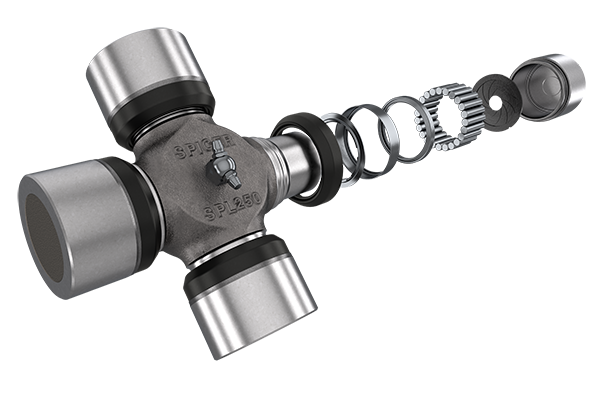 Currie has acted as a Dana and Spicer parts brand ambassador for several years, and it's been a great relationship for both parties. "Casey is an avid Jeeper, and he has a relationship with our products manufactured for Jeep, so it's a great fit for Dana," explains Speir. "It's incredibly awesome to see him win utilizing Spicer parts and carrying our branding with him every day." But it's not just about promotion. "He actually uses our products, and so he's able to give us feedback." Feedback like this is invaluable for product development, serving as a perfect complement to Dana's protocols for design validation, data collection and field-testing.
For the 2019 race, Currie drove an 850-horsepower, four-wheel-drive Currie Enterprises Trophy Jeep outfitted with Spicer SPL u-joints from Dana and a prototype Spicer driveline. "What's so cool is that, while he was running a prototype driveline, those Spicer SPL u-joints are the same ones that the vast majority of other racers were relying on to get them through the event!" remarks Speir. And although all Spicer parts performed flawlessly – and Currie qualified at the top of the pack – electrical issues in his vehicle quickly eliminated him from the race itself.

In addition to vehicle components and sponsorship, Dana's presence was clearly felt throughout the event. Crate axle displays at partner booths allowed attendees to view Dana technology up close, and a day trip offered an unforgettable experience for several dozen Dana customers from southern California. "We outfitted them with Dana shirts and hats and hosted them within the Casey Currie 'base camp' in the desert, so they really got the flavor of the event," recounts Mobily. Not only did these clients get memories for a lifetime, they also left with a reinforced confidence in Dana engineering and Spicer parts quality, built on real-world experience.
In the end, the King of the Hammers event represents both a test-bed and a proving ground for Dana's parts. "It's humbling to realize that so many competitors, across all levels of competition, utilize Dana axles and Spicer parts," concludes Speir. "And it's not just the new products; they're products from across the range of our robust line. It's a great testament to how Dana engineers our products – both to compete in arduous events like this, and for dependable everyday use in the real world."