Dana Celebrates Long History with Jeep
Between 60,000 and 70,000 people returned to the streets of downtown Toledo, Ohio, this year to celebrate Toledo Jeep Fest following a COVID-related cancellation in 2020. The highly anticipated two and a half-day event brought visitors from 36 states and generated around $5.1 million in economic activity for the city that Jeep calls home. 
Toledo Jeep Fest is an especially exciting and important event for Dana because of the rich history the company has with Jeep®. Around three quarters of a century ago, the first Jeep models were built in Toledo with an original-equipment (OE) Dana driveline. Today, Jeep models still come equipped with OE Dana axles, including the Jeep Gladiator JT pickup truck—which is built in Toledo.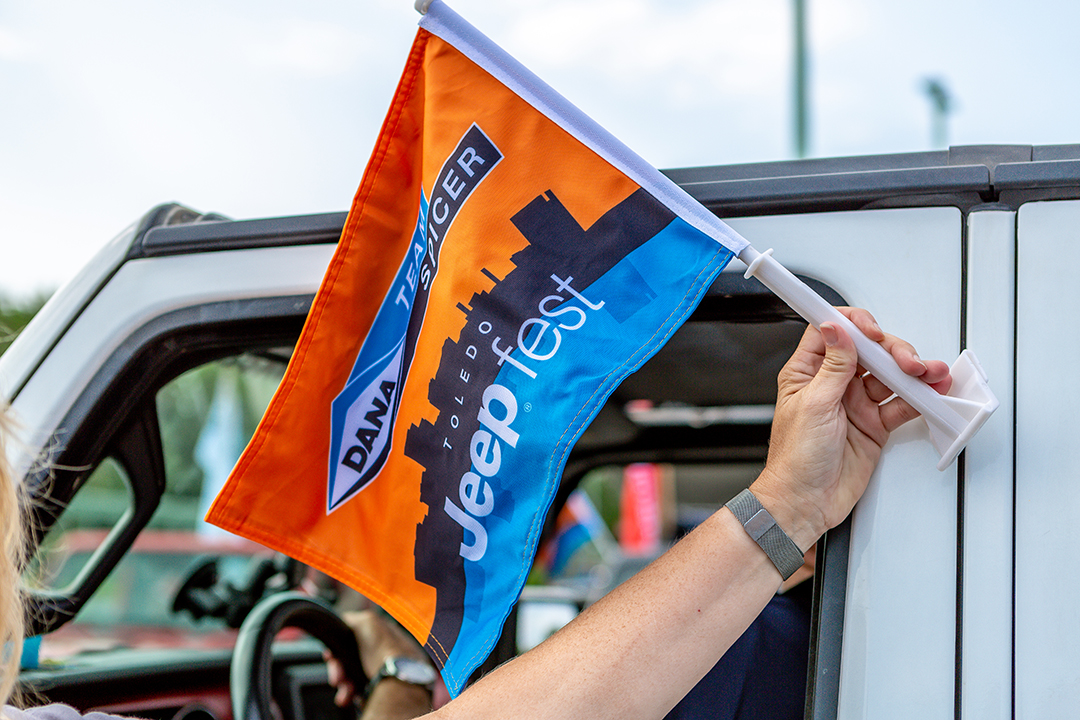 Dana is a proud co-presenting sponsor of Toledo Jeep Fest, and a large group of current Dana employees and their families volunteered their time to make this 80th anniversary year a success. Community support was provided by more than 110 organizations that provided funds or services to support the event.
"Dana has been here in Toledo, Ohio, for more than 90 years," said Matthew Linko, senior manager of Dana Performance. "For us it is about so much more than just parts—it's the community we've built with Toledo that makes Toledo Jeep Fest such an important event. Supporting the community where we live and work makes this event a sort of 'hometown Superbowl' for our team."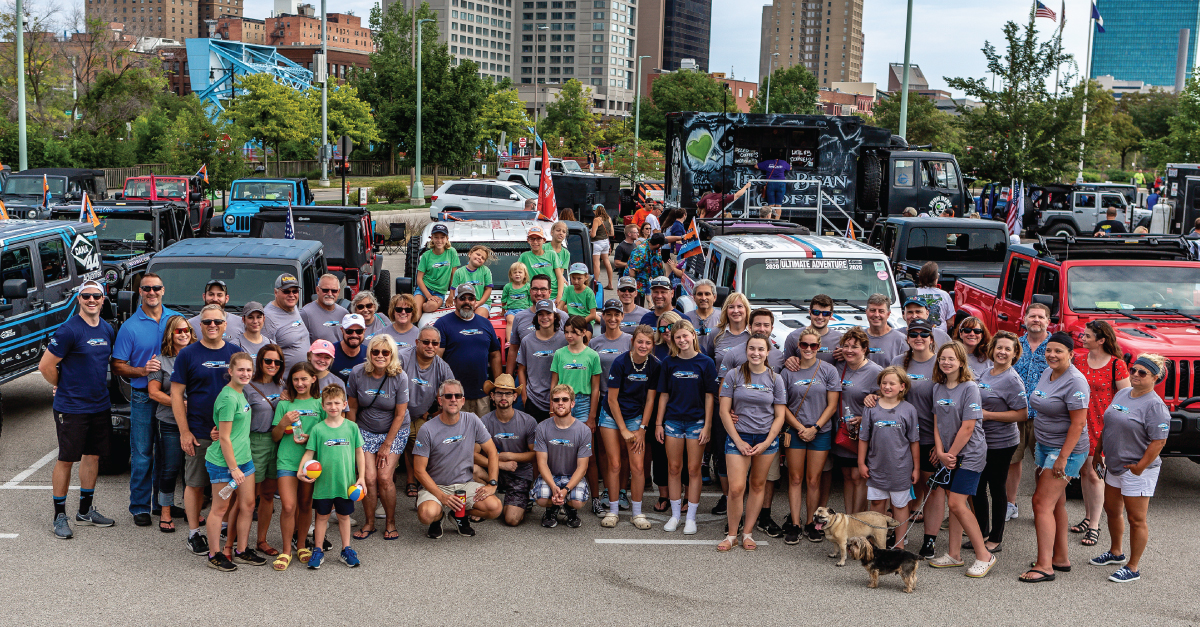 Team Spicer Leads Annual Jeep Parade
The weekend kicked off with the Grogan's Towne & Charlie's All-Jeep Parade on Saturday morning, where Dana's fleet of Jeeps led the pack as thousands of fans lined the street. The parade served as a "rolling tribute to Jeep," with over 1,300 vehicles participating. Following the parade, the Dana team took the Jeeps to the vendor midway to prepare their display area for the crowds to come over the next day and a half.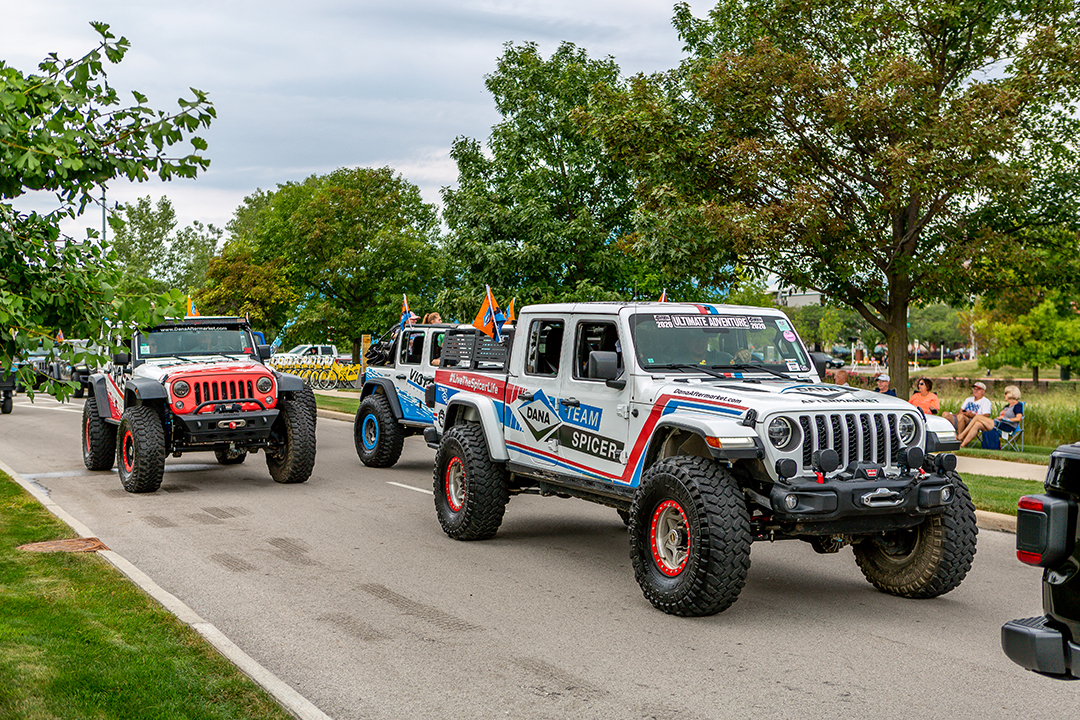 Spicer Performance Products for Every Upgrade
With their Jeep Gladiator JT, Jeep Wrangler JK and JL, and others on display, the Dana team met with Spicer Parts® and Victor Reinz® customers and Jeep fans to talk about their performance offerings for each Jeep model. Whether drivers are just beginning with a "first step" upgrade or are looking to do a larger swap on their Jeep, Dana is an excellent partner throughout the entire process.
"Toledo Jeep Fest offers an excellent opportunity for Dana team members to meet with Jeep fans and customers. We pride ourselves on being a valuable partner through every step of the upgrade process," said Linko.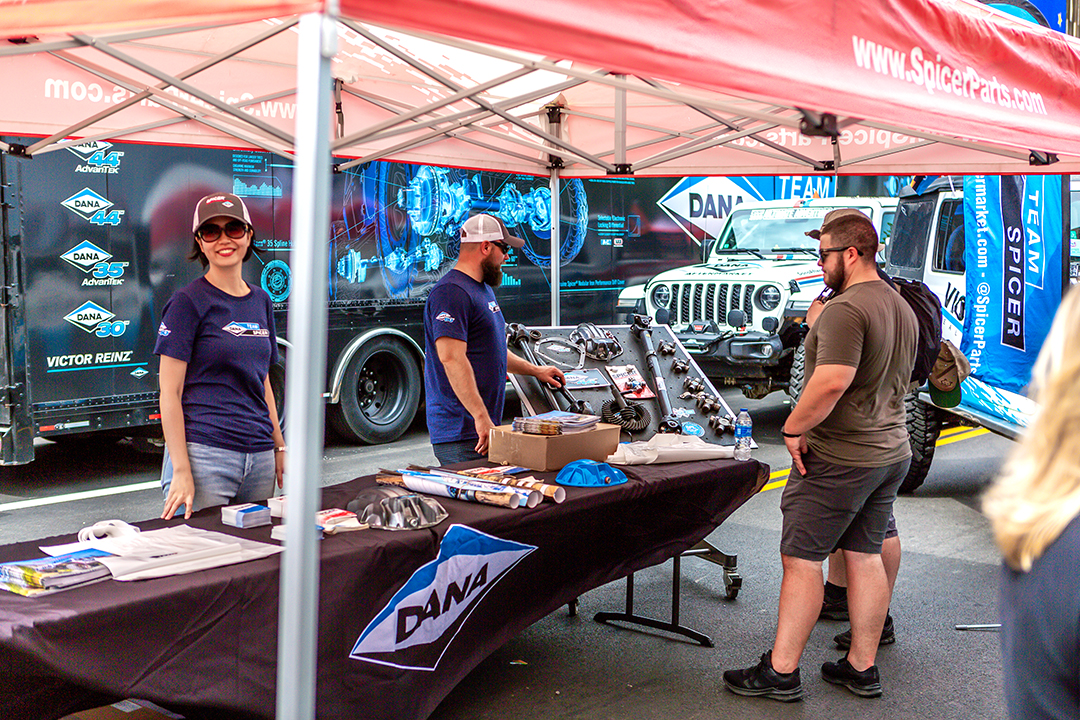 The Dana display highlighted the company's full range of upgrades for the Jeep Gladiator JT and Wrangler JL and JK. A few of the most popular products on display included the Ultimate Dana 44 AdvanTEK® crate axle for Jeep JL and JT, Spicer® 1350 series driveshaft for Jeep JT, and performance ball joint kits for JL and JT.
New this year was the launch of the all-new DanaProParts.com e-commerce platform. The new online experience allows customers to browse and purchase select Dana and Spicer products directly from Dana! Jeep fans have access to crate axle assemblies, driveshafts, differential covers, and more using a simple vehicle model search.
A Full Weekend of Fun
In addition to the action on the vendor midway, the festival included an outdoor Park-n-Shine show presented by Directions Credit Union. The all-Jeep show covered 20 blocks and brought together the owners and fans that embody the Jeep lifestyle.
At the SeaGate Convention Centre, a collection of rare Jeeps ranging from historic to futuristic were on display. A speaker series sponsored by Jeep Country Federal Credit Union included an exciting lineup:
Jeep Overlanding with Dean Shirley
The New Electric 4xe Wrangler with Dan Fry
Past, Present and Future of the Jeep Lifestyle with "WagonMaster" Chip Miller 
Event organizers created a family-fun experience for the entire festival. The Mud Hens stadium was transformed into a Family Zone during the day and held a free concert with dueling pianos Saturday night. In addition, Toledo's Imagination Station hosted a Kid's Zone with activities from the Toledo Museum of Art, the Toledo Metroparks, and other local partners.
Sunday morning included a four-mile run sponsored by Rouen Jeep in Woodville, and one-mile walk sponsored by Mobis—both hosted by Run Toledo.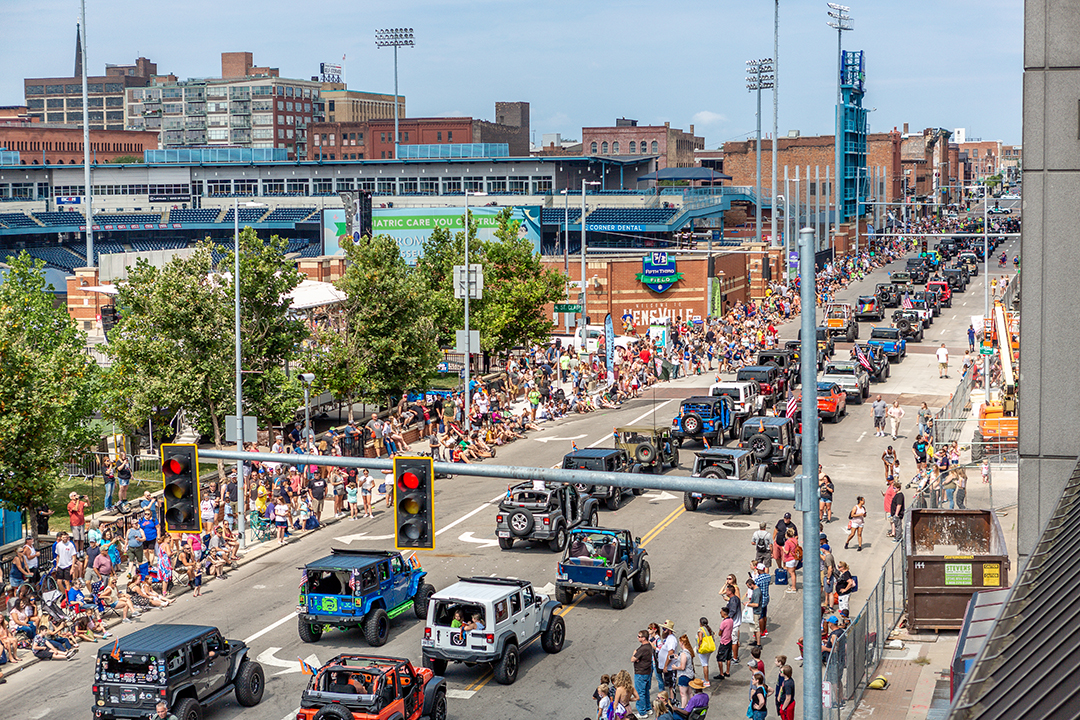 A Continuing Legacy
As the annual Toledo Jeep Fest continues to draw more and more visitors to the city Dana and Jeep call home, the Dana team looks forward to celebrating the vehicle's history and future with their customers, fans, and enthusiasts. "We are always thankful for the work put in by the event producers and planning teams each year," said Linko. "Toledo Jeep Fest is a fantastic event for the entire family and a legacy that Dana and the city of Toledo should be proud of."
*Jeep is a registered trademark of the Stellantis corporation.