Repair Solutions for the Ford® Bronco®
PROBLEM
When modifications to a 1966-1996 Ford Bronco call for a gear ratio change, the upgraded gearing should be of high quality—and even better than before.
SOLUTION
Spicer ring and pinion gearing for the Bronco delivers precision-machined quality for Dana 30™, Dana 35™, or Dana 44™ axles for a smoother, quieter ride and up to double the life of non-genuine parts.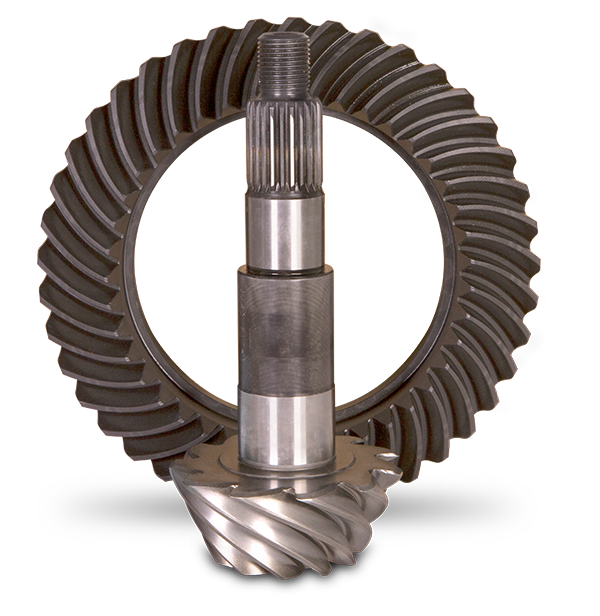 For repairs or upgrades to 1966-1996 Ford Broncos with a Dana 30™, Dana 35™, or Dana 44™ axle, trust Spicer ring and pinion gearing to provide reliable strength and superior part life. Dana design, testing, and manufacturing processes all work together in Spicer ring and pinion gearing to ensure top performance; precision engineering guarantees a genuine factory-grade fit.
Spicer gearing offers the easiest possible set-up, a quieter ride, and unsurpassed strength
Manufactured with a special grade of steel for a higher-quality product
Precision-machined and heat-treated for consistent quality, exceptional durability, and enhanced lifespan
Engineered to ensure matched sets and mating of the gears
Designed to maximize powerful four-wheel drive capabilities and provide optimal performance
Check out our streamlined ecommerce and parts locator platform DanaAftermarket.com, or see our Where to Buy page.