Improved Strength and Performance for the Ford® Bronco®
PROBLEM
The stock half shafts in the Ford Bronco are strong and dependable, but an upgrade can provide reliable durability and performance for extreme off-roading or aggressive modifications.
SOLUTION
With upgraded materials and an enhanced design, Spicer Extreme™ half shafts deliver greater strength than the factory parts—with an easy installation.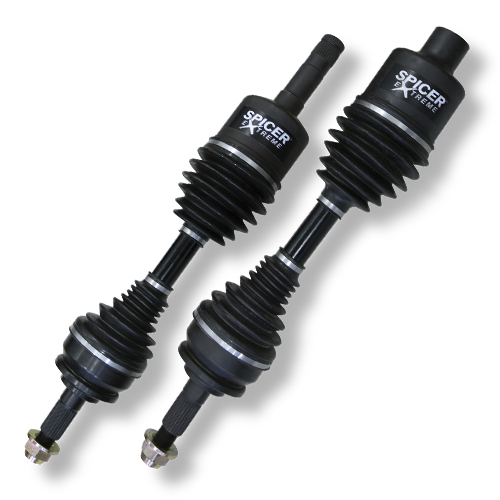 Spicer Extreme™ half shafts deliver a significant increase in strength and performance for Ford Bronco with material upgrades and design improvements. The high-quality coating provides superior corrosion protection and a clean look, and precision engineering makes installation a breeze.
Made from high strength Chromoly steel.
Top performing CV joints and quality grease
High-quality coating protects from rust and corrosion
Factory-grade fit for flawless installation
Easy installation gets you back on the trail sooner
| Product | Application | Spline Count | Part Number |
| --- | --- | --- | --- |
| Spicer Extreme | 2021 and Up Ford Bronco With Dana M190 Front | 29 Spline | 10292033 |
| Spicer Extreme | 2021 and Up Ford Bronco With Dana M210 Front | 29 Spline | 10292029 |
| Spicer Extreme | 2021 and Up Ford Bronco With Dana M210 Front | 32 Spline | 10292027 |