Semi-Float Axles for the Ford® Bronco® from Dana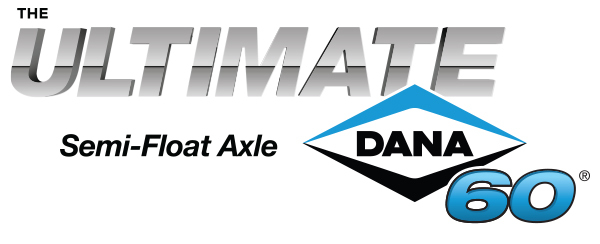 For a direct-fit solution that's built for superior strength, Dana now offers the Ultimate Dana 60™ Semi-Float Axle for the Ford Bronco. You can get all the benefits of the celebrated Ultimate Dana 60™ axle—like Spicer® chromoly steel axle shafts, Spicer ring and pinion gearing, a nodular iron diff cover, heavy-duty brackets, and more—while enjoying optimum weight capability.
If you're upgrading from a stock semi-float, you can reuse all of your wheels and brakes! These semi-float axles are also a perfect choice to match up with an Ultimate Dana 44™ front axle, which allows you to reuse factory 5-lug hubs. Get added strength and peace of mind when navigating extreme terrain with the Ultimate Dana 60™ Semi-Float Axle.

The Ultimate Dana 60™ Semi-Float Axle Features and Benefits
Double-row tapered roller axle bearings deliver crucial strength and weight capability
5- or 6- wheel lug patterns: reuse your wheels when updating from a stock semi-float
High-strength 35 spline chromoly axle shafts for durability and improved off-road performance
Nodular iron differential cover provides better protection from obstacles and an eye-catching design
Fully ABS compatible
3 1/2" × 11/32" tubing and heavy-gauge brackets for added strength
Eaton E-locker or ARB Air Locker options for the ultimate custom selectable traction
Five ratio options deliver the best setup for your unique rig
The Iconic Ultimate Dana 60™ Axle, Reimagined with a 5- or 6-Bolt Pattern