Lighter Weight Driveshaft for Enhanced Driveline Performance.
Mustang owners know a thing or two about performance, and that is why they choose the Spicer brand time and again. The Spicer® one-piece aluminum driveshaft, engineered specifically for the Ford Mustang, is no exception. It is a driveshaft that is designed for applications that call for increased horsepower, so you can hit the road with confidence.

Spicer one-piece aluminum driveshafts are 21 lbs. lighter than the driveshaft your Mustang came with. 
High-Performance Driveshafts for Your Ford Mustang.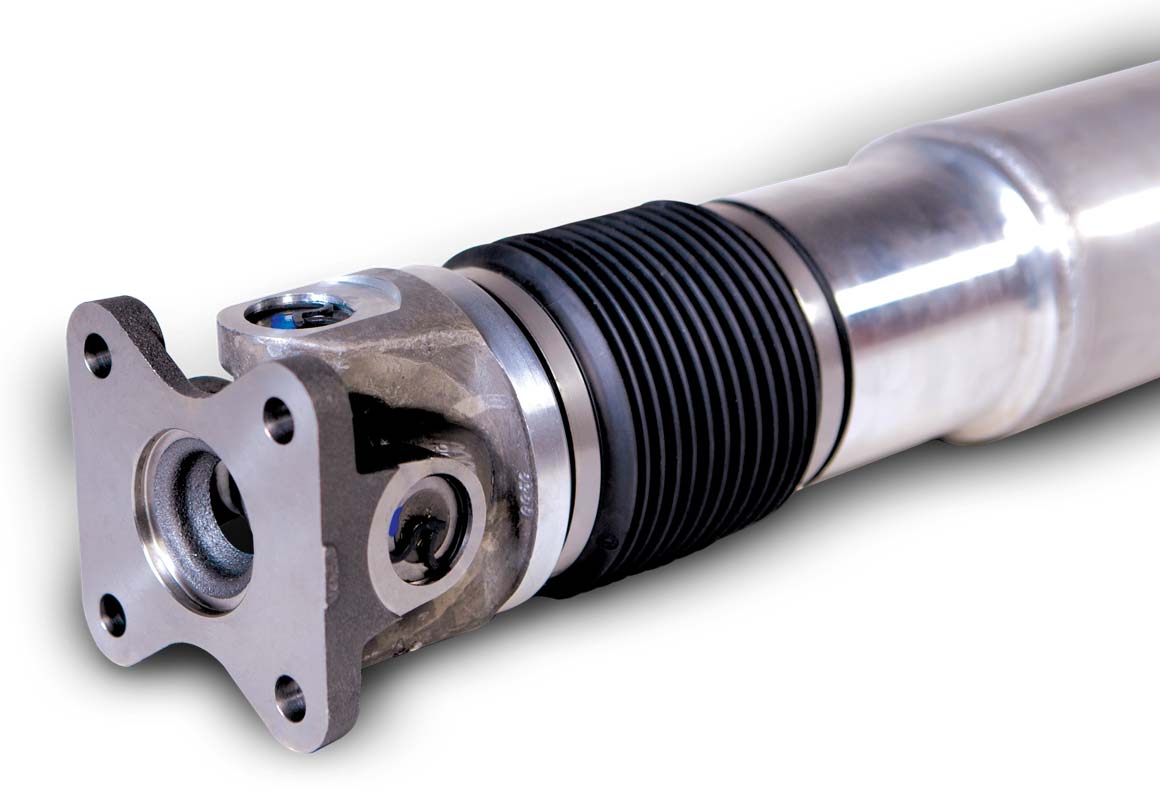 Spicer® one-piece aluminum driveshafts offer a number of features that Ford Mustang owners demand, including:
Reduced overall weight and rotating mass

Delivers improved driving performance
Provides quicker acceleration

Bolts directly to the OE Mustang flange
Available in 3.5" and 4" diameters

4" diameter is designed for higher RPM applications
Reduces noise, vibration, and harshness (NVH)

One-piece engineering

Eliminates the need for a center bearing
Spicer® one-piece aluminum driveshafts for the Ford Mustang are just one example of the full line of drivetrain components built to meet the needs of high-performance drivers. Check out our entire range of driveshaft and axle parts today. And when you are ready to experience the difference that Spicer® one-piece aluminum driveshafts can make for your Ford Mustang, get in touch with the Spicer parts dealer nearest you.