OE-Quality Parts for the Ford Mustang, F-150, and More.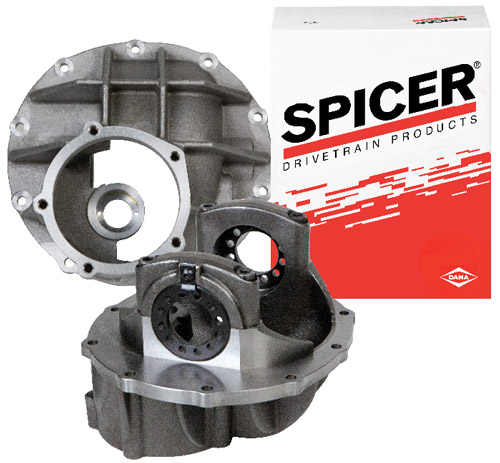 Engineered specifically for Ford 9" applications, including the Mustang, Thunderbird, Bronco, F-150, and more, the Spicer third member is a bolt-in solution that offers two quick-exchange options for circle track, street rod, racing, off-road, and other applications where limits are pushed.
Dana manufactures two construction options to meet your Ford vehicle's needs.
Premium-grade aluminum construction

Built for speed on the track

Nodular iron construction

Ensure excellent handling off-road
Both options offer optimal center section solutions for high-performance applications, as well as the following features:
Built-in fill plug for easy maintenance
Billet adjuster nut for increased durability and strength
High-performance reusable gaskets

Durability with a woven steel core

Teflon anti-stick coating for clean release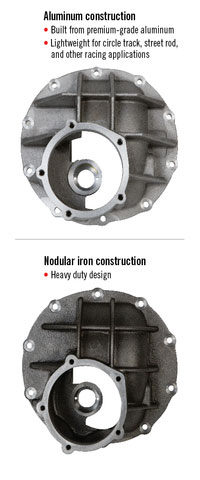 Peak Axle Performance for Racing and Off-Roading
No matter which option is right for your Ford vehicle, you get the confidence that comes from riding on genuine Spicer parts. See our full line of Dana-backed high-performance parts that give you a competitive edge off road or on the track.
Get the strength, power, and endurance you need in the most extreme conditions.
To learn more about the Spicer third member for Ford 9" applications, including an overview of part numbers, download the sheet above. Then locate a Spicer parts dealer near you.