Engine Downspeeding Made Easy
Dana recognizes the challenges that face fleet owners across the country. A shortage of drivers and fleet technicians is raising overhead as fleet owners need to raise drivers' pay and offer ever-greater incentives. Meanwhile, U.S. fuel economy and greenhouse gas standards are becoming increasingly stringent, requiring fleet owners to find ways to improve fuel efficiency while still keeping an eye on the bottom line. The Dana Aftermarket Group can't do much about the first set of challenges, but by offering service parts that facilitate engine downspeeding, we can provide your customers with an excellent solution for the latter.
Engine downspeeding helps decrease fuel consumption, reduce engine friction, diminish relative heat transfer, and increase thermodynamic efficiency. It involves ensuring every element of your powertrain is working together to deliver power with maximum efficiency. To achieve this, your customers need to specify the right parts for their fleet. The Dana Aftermarket Group can help, with a full-system solution that makes engine downspeeding easy.
Increase your overall vehicle efficiency by up to 2% and save more than 2,700 gallons of fuel over five years.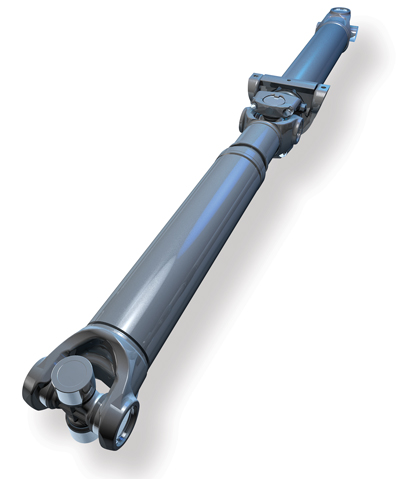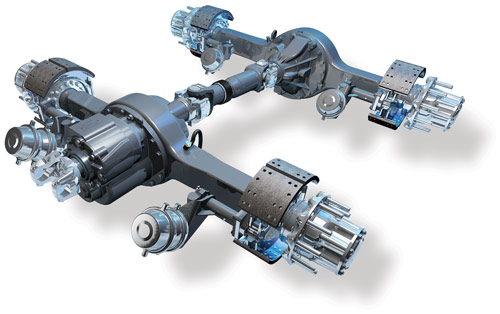 Spicer axles and Spicer Life Series® (SPL®) driveshafts have long been considered staple service parts for medium-duty and heavy-duty vehicles. The combination of the Spicer AdvanTEK® axle and the new SPL 350 driveshaft provides fleet owners with an ideal engine downspeeding solution. Spicer AdvanTEK 40 tandem axles enable increased overall vehicle efficiency of two percent and can save more than 2,700 gallons of fuel over five years, reducing carbon dioxide emissions by more than 60,000 pounds. The SPL 350 driveshaft is designed to withstand the increased stresses placed on the drivetrain by high-efficiency vehicles configured for downspeeding. The driveshafts are the most robust heavy-duty system in their class with High Power Density™ design features and extended bearing life.
Spicer AdvanTEK axles and SPL 350 driveshafts offer the only combination in the trucking industry that can deliver up to a million miles of life expectancy in a powertrain that's designed for engine downspeeding. And with the addition of over 150 new part numbers, the Dana Aftermarket Group demonstrates our commitment to providing immediate availability of service parts to our customers.