Full Drivetrain System Solution for Engine Downspeeding.
PROBLEM
"I know that engine downspeeding is important for fuel economy and adhering to greenhouse gas standards, so I need a driveshaft that can stand up to the related higher torque stresses."
SOLUTION
SPL® 350 driveshafts are the most robust, heavy-duty driveshafts in their class, with High Power Density™ (HPD™) design features, and up to a million miles of life expectancy in a downsped engine powertrain.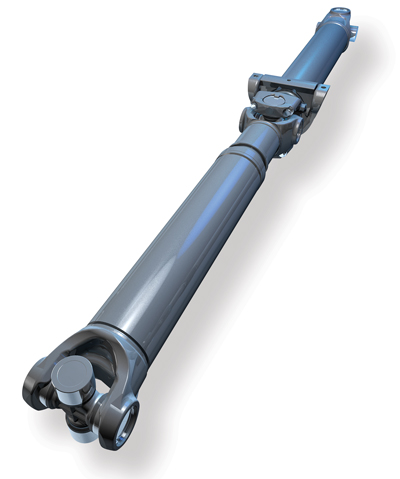 As fuel economy and greenhouse gas standards become more stringent, the need for engine downspeeding is becoming increasingly important. Running an engine at lower RPMs, however, can generate significantly higher torque stresses in your vehicle's drivetrain. That's where the SPL® 350 driveshaft comes in.
Together with the AdvanTEK 40 tandem axle, SPL 350 driveshafts are part of an overall powertrain solution that lets you achieve the downspeeding you're looking for without sacrificing efficiency or placing additional stress on your drivetrain.
The SPL 350 driveshaft:
Withstands the increased stresses that engine downspeeding can place on high-efficiency on-highway trucks. 
Offers the same original-equipment quality you have come to expect from Dana-backed Spicer products.
Get an innovative solution that eliminates restrictions on engine speeds and torque and supports the fastest axle ratios in today's vehicles.
The Most Robust Heavy-Duty Driveshaft in Its Class.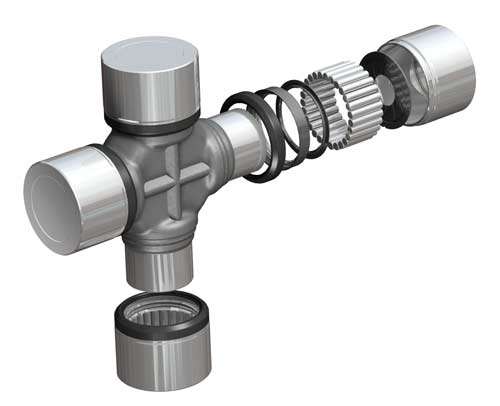 SPL 350 driveshafts feature:
High Power Density™ design

Twice the bearing life as the competition 

The highest torque-carrying universal joint in the industry

40% more than their nearest competitor 

Optional service-free design

For more maintenance and life cycle benefits
SPL 350 driveshafts are part of a full-system solution for engine downspeeding.
To learn how you can spec the right engine downspeeding parts from one source, talk with a Spicer parts representative near you today. And when you're ready to access parts information, check availability, and place and track your orders, check out Dana's streamlined eCommerce platform, DanaAftermarket.com.