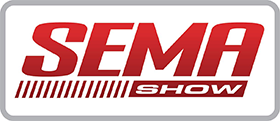 Each year at SEMA, the Dana Aftermarket team is thrilled to share our innovations, check out the always-expanding array of products within the aftermarket industry, and socialize with long-time contacts and new friends – and 2019 was no exception. The annual SEMA (Specialty Equipment Market Association) show in Las Vegas, Nevada is the world's premier automotive specialty products trade event, and this year's four-day show brought in over 70,000 buyers. Installers, pros, enthusiasts and media flocked to this fantastic show to both admire the extravagantly modified vehicles, and get a first look at pioneering products from industry leaders like Dana.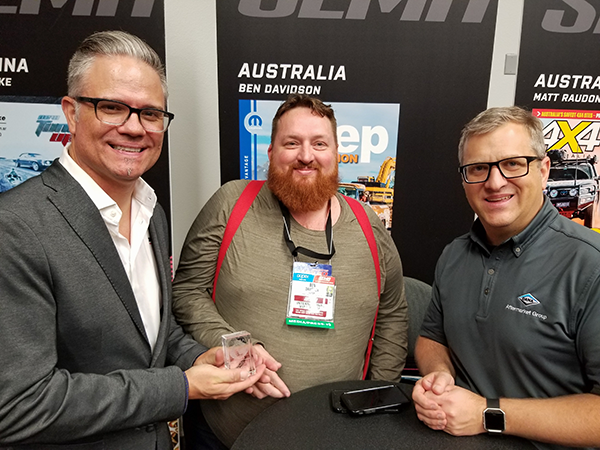 Attendees' enthusiasm for our newest products is always a show highlight for the Dana Aftermarket team, and it's all the more gratifying when that excitement translates into industry-wide appreciation. This year, Dana was honored with recognition in both the SEMA Show New Products Awards, and the SEMA Global Media Awards Program.
With its long list of upgrades incorporated into the design, the new Ultimate Dana 60™ axle for the Jeep Gladiator JT nabbed the judges' attention for a Best New Off-Road/4-Wheel Drive Product. The new Jeep® Gladiator JT itself generated lots of excitement in the off-roading community this year, so it was expected that modifications and upgrades for this vehicle would be a highlight of SEMA 2019. "You couldn't turn around and not see a JT!" recalls Senior Manager of Dana Performance Randall Speir. As a direct-fit, bolt-in solution for premium performance and superior strength for the JT, this axle had the edge over the competition – just as it gives off-roaders a competitive advantage on the trail.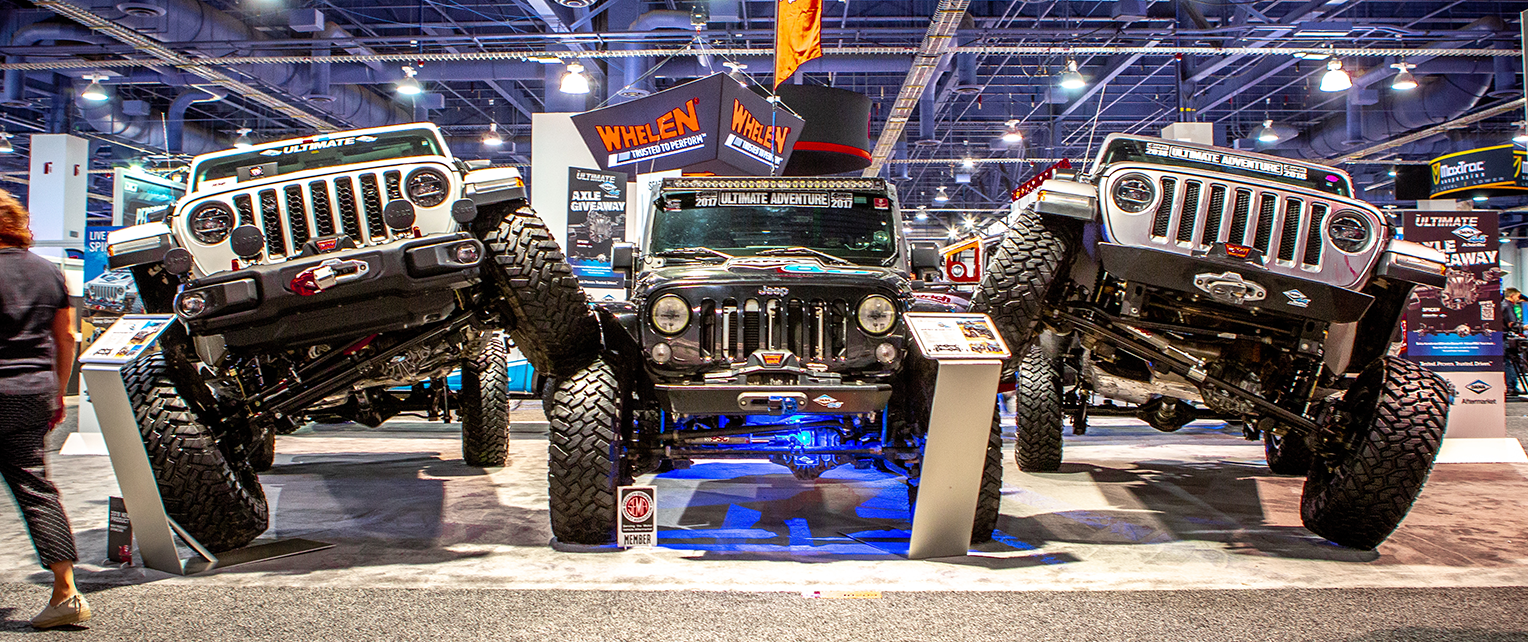 A 2020 Global Media Award, which recognizes a product's consumer appeal, went to the Spicer® Heavy Duty 1350 driveshafts for the Jeep Gladiator from Dana. "It's pretty neat to win awards for two products that actually work together," remarks Speir. "When you upgrade your JT to the Ultimate Dana 60™ axles, this requires you to move to a larger series of u-joint for greater strength; the Spicer® 1350 driveshaft is what you need to complete the UD60™ install. These products are an easily-installed solution to accommodate those larger-than-stock tires, and get you out there having some fun off-roading."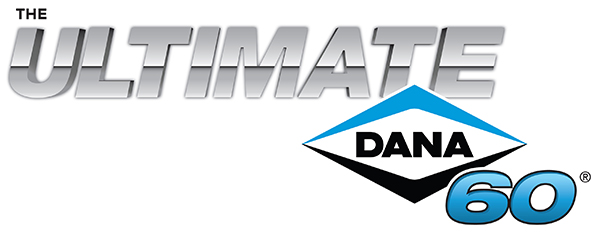 The Ultimate Dana 60™ Bracketless Crate Axle® was another product that really struck a chord with SEMA attendees. "This product has been a long time coming," Speir says. "The desire to have a bracketless axle to work with has grown as the Crate Axle program has grown." Without this option, modifiers must first remove the brackets, which are thick and heavily welded to the axle tubes, when using an Ultimate Dana 60™ Dana Crate Axle for building a custom rig.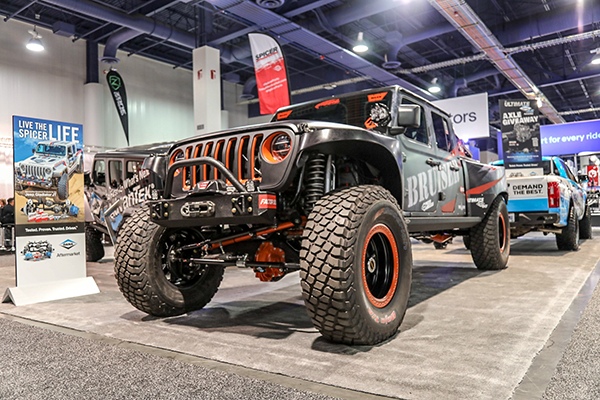 At the 2019 show, a team from Bruiser Conversions premiered their customized 2020 Gladiator build as a Baja Pre-Runner with Ultimate Dana 60™ Bracketless Crate Axles. The team supplied their own bracketry and then customized the suspension for desert racing. It's just one example of how these bracketless axles correspond with how people build customized vehicles. "The Bracketless Crate Axle program should be successful because it provides a fresh, clean, unused, non-junkyard, Dana manufactured solution; the axles give builders an option to make these customized vehicles a lot more capable," explains Speir. "With a new Dana axle, business owners and end users alike won't have to worry about used components breaking because they are fatigued, so people can take on challenging off-road conditions with confidence."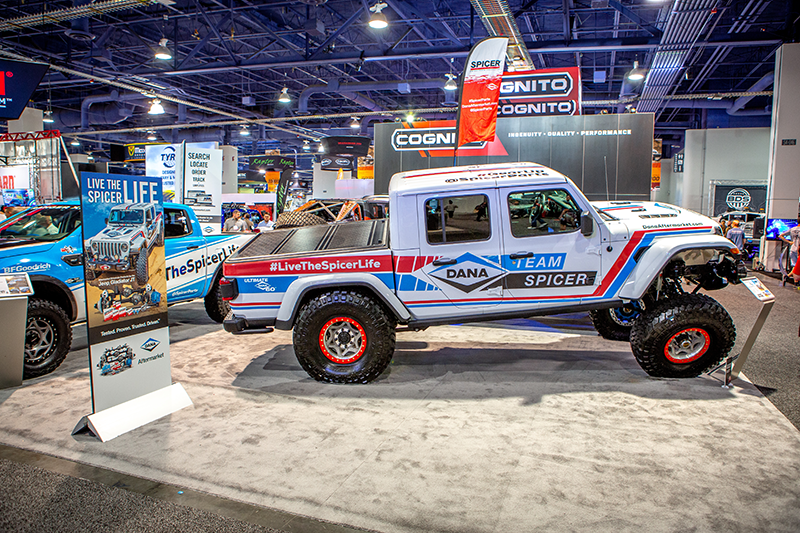 The Ultimate International Scout 80, displayed at SEMA by a team from FourWheeler magazine, confirms this statement. The 1964 Scout 80 is customized with Ultimate Dana 60™ Bracketless Crate Axles; the team needed the Dana axles for their custom build to accommodate the suspension, big tires, and torque of their turbo diesel power plant. This vehicle successfully completed the 2019 Ultimate Adventure, traversing the challenging terrain of Alaska, before coming to SEMA!
Speir and his team also heard plenty of positive assessments of Spicer® ball joints from Dana for the Jeep JL. "Design changes on this new Jeep mean it can accommodate larger tires easily, so we're developing products aimed to support that," says Speir. "On vehicles with larger tires, ball joints take a lot of the beating. This aftermarket upgrade is more robust and serviceable; it will perform longer, so that's a huge benefit to any driver."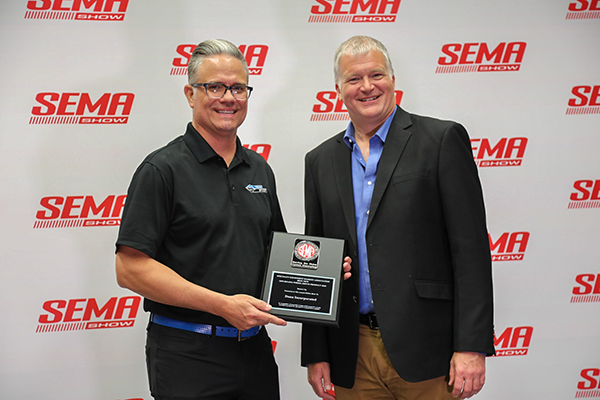 As the massive show closed its doors, the team from Dana Aftermarket reflected on their SEMA 2019 experience. "It's an honor to be such a respected part of this industry," concludes Speir. "It's humbling to go to an event like this, receive awards, and see our products being utilized by the best of the best. That, and all the positive feedback on everything from our products to our memorable booth design, lets us know we're doing a great job. We can't wait to continue in 2020, developing new products that allow people to spend less time working on broken rigs, and more time living the Spicer life."