Proven Performance for Off-Highway and Commercial Vehicle Applications.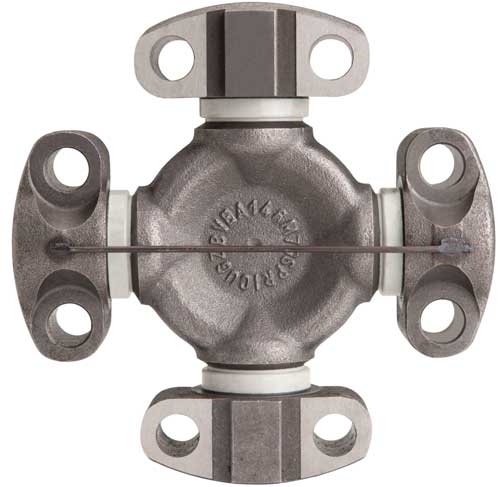 When you see the Spicer® and Italcardano™ names, you know you are buying the highest quality product available. Spicer Wing Series® u-joints are no exception. As with any genuine Spicer part, our superior quality means you get longer life and less downtime. 
 
Complete interchangeability with existing parts provides total product compatibility with no change in part numbers.
Proprietary Techniques Result in Superior Off-Highway Universal Joints.
What makes Spicer Wing Series® u-joints unique is how Spicer leverages exceptional design and production. Dana's exclusive computer-designed bearing plate is available on the complete line of Spicer heavy-duty 2-zerk u-joints. When this is combined with a patented statistical process control (SPC) manufacturing process, tolerances are more closely controlled. This creates a tighter fit, resulting in
Better balance capability
Reduced driveline vibration
Lower maintenance costs 
Download the brochures on the right to learn more about Spicer Wing Series® u-joints for off-highway vehicles, and locate a Spicer Off-Highway Service Center near you.