Ring and Pinion Gearing That's Off-Highway Tough.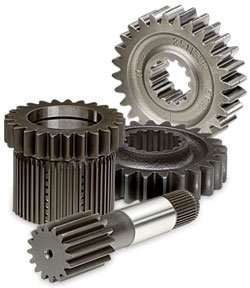 All Spicer ring gear and pinion sets are designed and tested to meet original equipment specifications. They're built to the latest designs, which include:
Premium heat treat processes
Optimum tooth profiles
High-grade steel for maximum durability
Processes and Testing Deliver Superior Results.
Spicer gearing is manufactured with a special grade of steel, machined and heat-treated to precision, so you can count on optimum set-up and mating of the gears.
Superior Metallurgy: Ensures more consistent, higher quality product.
Hobbed and Shaved Gearing: Provides optimal mating to minimize stress and maximize life
Precision Heat-treating and Shot-peening: Delivers consistent quality, enhanced life and exceptional durability.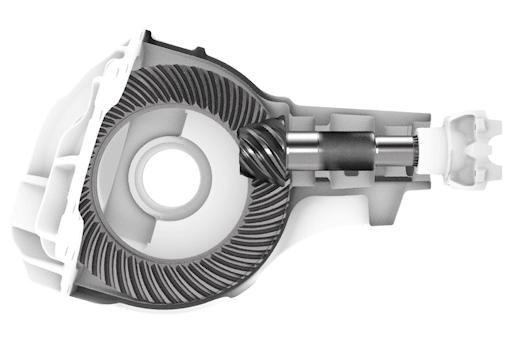 Remember: Non-genuine replacement parts are usually not manufactured to the same standards, which can cost you more in the long run.
 
Reduce your downtime and cost with genuine Spicer OE products.
Genuine Spicer Gearing Outperforms Knock-Offs by Up to 280%
We've tested our genuine Spicer axle gearing against the gearing of our competitors. See the results for yourself.
Demand the durability and reliability only Spicer parts can provide. To prove the exceptional performance of our genuine Spicer gearing, we conducted aggressive dynamometer tests against our competitors. The result? Our gearing had nearly three times longer life. That's because our superior quality steel is blended to rigorous specifications, providing the strength needed to take the loads on the gears.
Experience the difference that genuine OE quality can make for your off-highway vehicles. Get in touch with the Spicer Off-Highway Service Center near you today.