SPL® U-joints' Unbeatable Benefits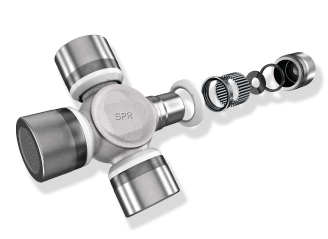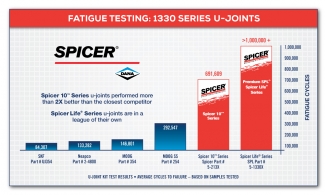 SPL u-joints offer a number of features that help you get the most out of your vehicle—as well as benefits that the competition simply cannot match.
Journal Cross

Engineered with a solid, cold-formed body to ensure better wear and overall strength

Bearing Cups

Heat-treated for strength, precision-ground and case-hardened for durability

Thrust Washers

Eliminate metal-to-metal contact, prevent wear and lower the overall operating temperature

Multi-Lip Seal

Includes a garter spring, seal guard, and a needle spacer
Spicer 10TM Series u-joints performed more than 2X better than the closest competitor. Spicer Life® Series u-joints are in a league of their own. 
SPL U-joint Performance Packs
No matter what conditions you throw at your 4WD vehicle, trust non-greaseable SPL u-joints with the triple-lip seal for premium performance. And when you need it, Spicer 4WD u-joint performance packs have everything for a complete u-joint change-out—with just one part number to order.
---
Spicer 10 Series™ U-joints
Trust Spicer 10 Series™ u-joints to deliver the same balance capability and reduced driveline vibration that you expect from your original equipment parts. The patented manufacturing processes that go into the engineering Spicer parts help provide a tighter fit for increased durability in automotive applications.
What about the competition? Well, Spicer 10 Series u-joints left them in the dust. In laboratory testing, these u-joints performed more than 2x better than their closest competitor!
Plus, Spicer 10 Series u-joints are completely interchangeable, so you get total product compatibility with no change in part numbers.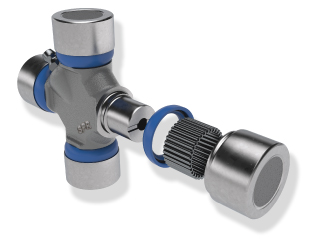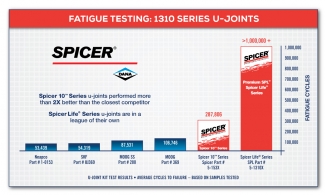 Find the U-joint that's right for you
Spicer u-joints are part of a full line of Dana-backed parts designed to unleash the performance in your vehicle. Download our product literature, then contact your Spicer parts distributor and prepare yourself for unbeatable performance.
---
Tested. Proven. Trusted. Driven.
You can trust Spicer Life® Series (SPL®) and Spicer 10 Series™ u-joints to deliver the same, or better, performance as your original equipment parts. That's because they are original equipment parts!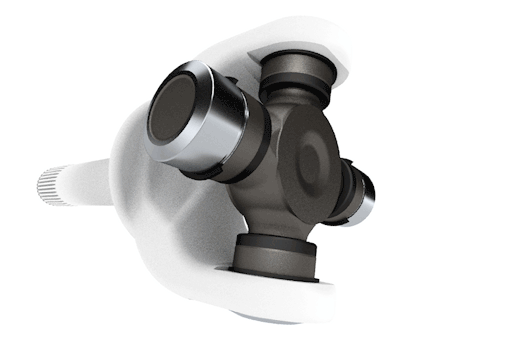 SPL® u-joints are available in both greasable and non-greasable options. Both offer unparalleled performance.
Spicer® products consistently outperform the competition, offering the durability and dependability you demand. Need proof? Just look at the results of fatigue tests in the charts below!
Plus, these parts are backed with a six-month, 50,000-mile warranty and an unbeatable level of service.
Whichever Spicer u-joint you choose, rest assured you'll get heavy-duty performance for your hard-working, light-duty vehicle.
Spicer Life® Series U-joints
Looking for a longer life for your light-duty driveshaft? Look no further than the SPL u-joints. Cold-forged from high-quality steel, SPL u-joints deliver the strength and durability that today's performance vehicles demand. You'll get:
Greaseable u-joint or a non-greaseable (pre-lubricated for the life of the part) option

For optimal friction reduction and higher temperature resistance

Synthetic thrust washer

Eliminates friction and end galling
Prevents the heat that breaks down grease

Multi-lip seal

Keeps grease in—and contaminants out
Offers maximum retention in a wider range of environments

What's the difference (or diff) between Spicer® Parts and the competition? Click here to find out.