Engineered to Reduce Vibration and Weight without Compromising Strength
SPL® 250 Lite series driveshafts represent the next generation in Dana's robust series of driveshafts. Optimized for the most popular configurations of heavy-duty commercial trucks, SPL 250 Lite series driveshafts are designed to handle torque ratings up to 25,000 Nm. These driveshafts are up to 35 pounds lighter than competitive products, without sacrificing performance or durability.
PROBLEM
"I can't find a reliable driveshaft that's properly balanced."
SOLUTION
SPL® 250 Midship Assembly
• Yoke shaft and spline sleeve are manufactured as a machined-fit matched set for a more balanced, smoother operation.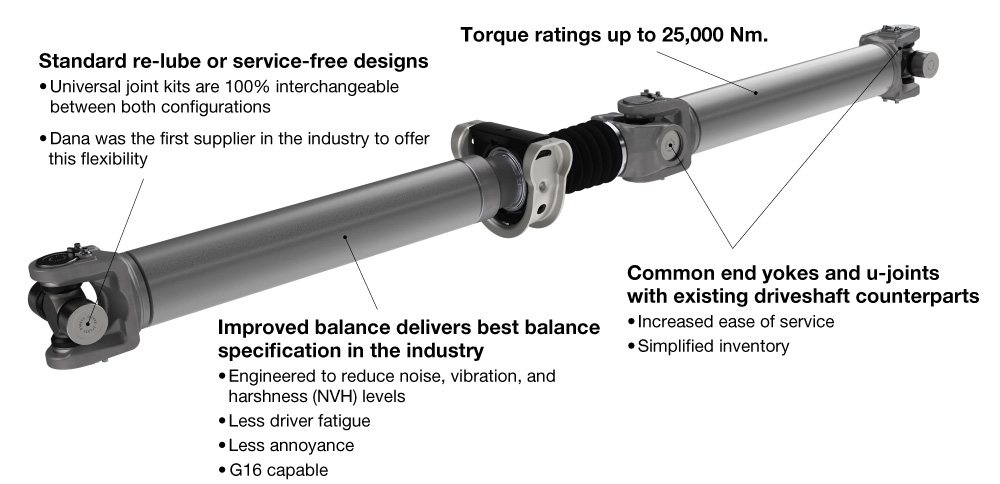 Enhanced Midship Design
With a one piece midship assembly, SPL 250 Lite driveshafts have 10 less parts than traditional options – 7 vs. 17 – for reduced service inventory, with the same superior Spicer® quality you demand.
PROBLEM
"I am looking for a lighter driveshaft option that has fewer parts, and improved performance."
SOLUTION 
SPL® 250 Lite Driveshaft
• A one piece, superior-quality midship assembly delivers 10 less parts than traditional options, for reduced vibration and cost.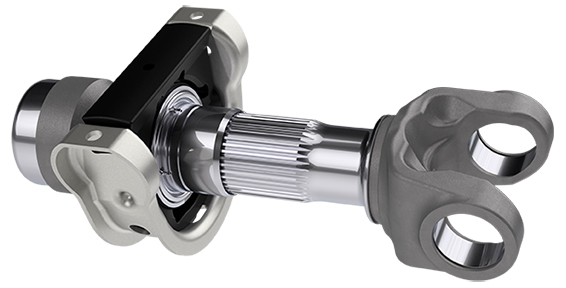 Dana's proprietary design and manufacturing methods allow the Lite series to be balanced to 50% of current specifications. Choose SPL® 250 Lite series driveshafts for your fleet, for increased uptime and simplified service.