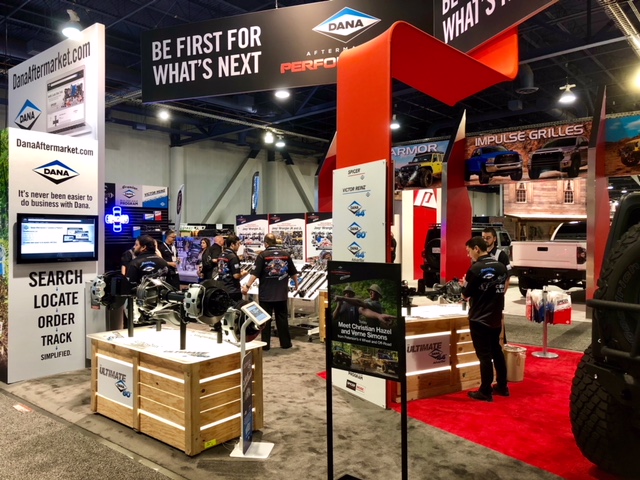 This year, the Specialty Equipment Market Association (SEMA) show delivered the eye-popping modified vehicles and cutting-edge aftermarket parts that the show is known for, with Dana parts generating significant interest among installers, pros, media, and enthusiasts alike. The annual SEMA Show in Las Vegas, Nevada is the world's premier automotive specialty products trade event. Dana once again joined tens of thousands of industry leaders at the trade-only extravaganza, both to showcase new offerings from the Dana line, and to check out other innovations throughout the aftermarket industry.
One of the standout favorites at the 2018 Dana booth was unquestionably the axles featuring Dana's exclusive new AdvanTEK® technology. "The AdvanTEK® technology generated a lot of interest and excitement," recalls Randall Speir, Senior Manager of Motorsports for Dana. "These axles embody a new generation of axle design and manufacturing philosophy. A smaller, stronger, more efficient axle represents a huge benefit to the aftermarket community; it really struck a chord!"

To understand what makes the new AdvanTEK® axles worthy of the spotlight, you only need to examine the many upgrades they represent. The axles, which come stock on every new Jeep® Wrangler JL, feature improvements such as thicker bracket mounts, upgraded materials, and beefier housing tubes. Combine it all together, and AdvanTEK® technology provides greater power density and fuel efficiency than similar offerings, while reducing driveline weight. These innovations mean opportunities for jobbers and installers to grow their businesses, and offer a new level of off-road capability for consumers wishing to customize their vehicles.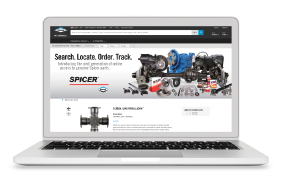 On display at Dana's booth were the Spicer® AdvanTEK® aftermarket gear ratios recommended for JL owners who are upgrading to larger tires. These aftermarket gear ratios for the JL are exclusively available from Dana. There was also an assortment of aftermarket JL parts on display, from diff covers to complete axles.
The latest complete axle for the JL is the Ultimate Dana 44™ AdvanTEK® axle. This direct bolt-in axle for the JL is a logical upgrade for JL owners wishing to replace the stock Dana 30™ on the Wrangler JL Sahara and Sport models.
Another crowd favorite at the booth was DanaAftermarket.com, Dana's streamlined new online platform that makes ordering parts easier than ever. "Jobbers actually came up and hugged me!" says Speir. "People are just amazed that Dana took the time and energy to go through a ton of data, and hundreds of thousands of parts, to create this incredible tool."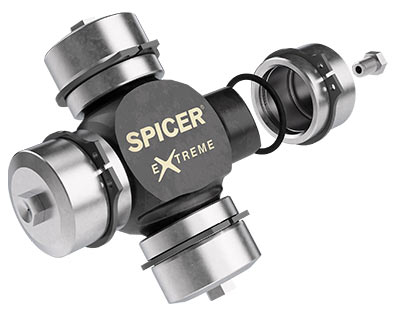 Two other new Dana products captured the attention of booth visitors. The one-piece driveshaft for the Ford® Mustang® was incredibly popular, as it's an easy, bolt-in solution that offers quicker reaction times and transmission of torque for this vehicle. And, many representatives of the off-road community at SEMA were thrilled with Dana's new Spicer® Extreme™ U-joint. Designed specifically for the low-speed, high-torque demands of off-roading, these heavy-duty u-joints will help users get safely over trails, through obstacles, and back home again.
The 2018 SEMA show represented a premier opportunity for Dana to present new products to our core markets, and enjoy real-time, personal feedback from users who rely on our products every day. "It's just so great to be able to keep offering new top-quality Spicer® parts and Dana axles that people rely on, and actually thank us for," Speir says. "We provide the best products when it comes to driveline solutions: they install easily, and our manufacturing standards are second to none. We're proud that people put their trust in our products!"